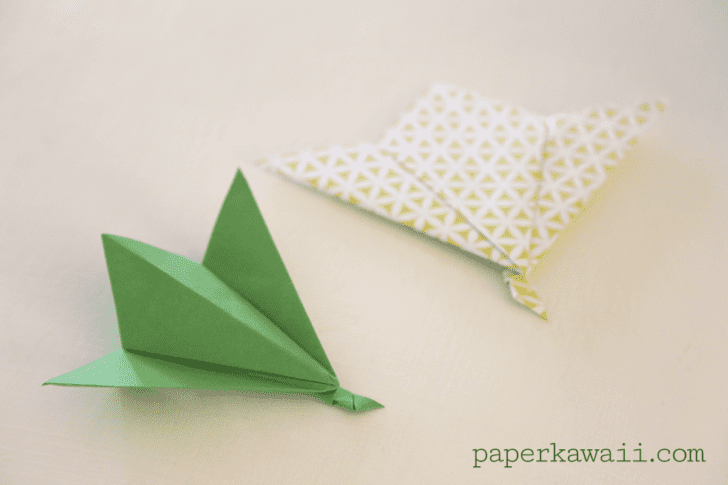 Learn how to fold an origami leaf for the top of vegetables or as a stand alone plant.
This is folded from 1 sheet of paper and is quick and easy to make.
You can either fold it up more or leave it flat.
I made this tutorial originally for the origami carrot box, but decided it would be useful for other models so made it its own tutorial.
Level: ★★☆☆☆
You will need:
Square paper
I used:
15 x 15 cm paper.
Click here to watch the carrot box tutorial.
To see what I'm up to lately, check out my Instagram, subscribe to my youtube channel or join the mailing list 😀
The following two tabs change content below.
Hi! I'm Chrissy and I run this website, I'm 28 and I live in Australia, with my husband and daughter. I've been blogging here since 2009 and I try to post about once a week, sometimes more, sometimes less. My day job is graphic designer & web developer. Other things about me: I love sci-fi series and films 👽, vampire themed dramas 👻, Japanese anime, Korean dramas and K-pop. I have 2 pet bunnies 🐰, my favourite food is strawberries 🍓, I'm vegan 💚 and love the beach 🌊. I also love painting with acrylics, needle felting 💕 and crocheting cute amigurumis. 🎨
Latest posts by Chrissy Pk (see all)