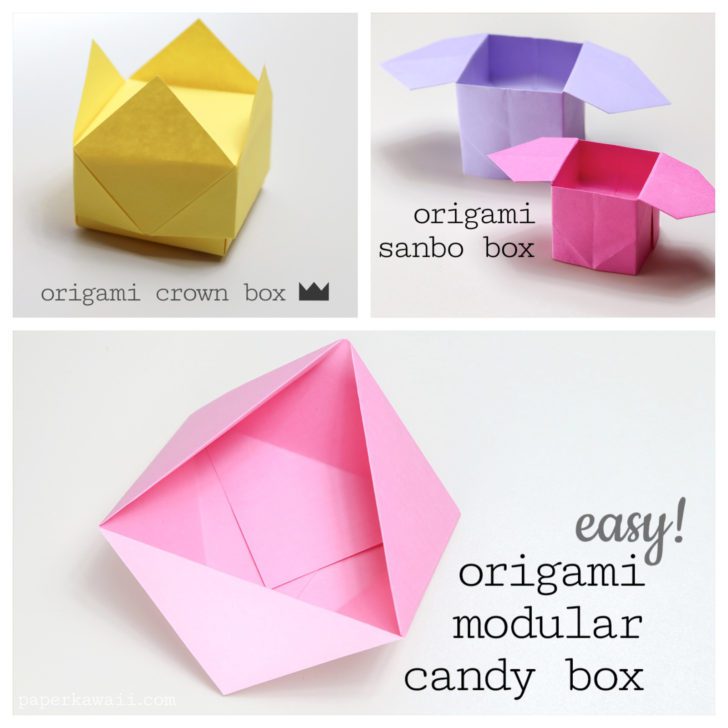 Here are three little origami boxes, all three are traditional models, I have made photo tutorials for each one, these boxes are all unique of each other, and all are very simple to make.
I hope you enjoy the tutorials, I post regularly at About.com here.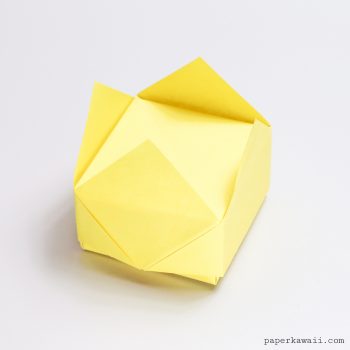 Origami Crown Lid Instructions
Learn how to make a cool origami crown which can be used as it is or as a lid that fits onto an origami Masu box! This is a great origami for kids and also makes a cute gift box for jewellery and other gifts!
click here to view the tutorial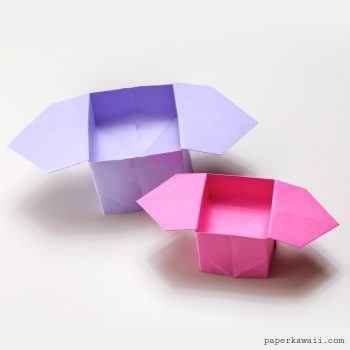 Traditional Origami Sanbo Box Instructions
The traditional Japanese offering stand or 'Sanbo' box is a very popular model especially for kids as it's very simple to make! You can use this box to serve snacks, or keep your little nicknacks in!
click here to view the tutorial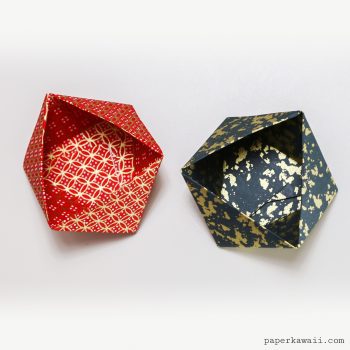 Easy Modular Origami Candy Box
This is a simple way to make a useful origami candy box or dish to serve snacks or to keep things like jewellery! An origami that kids can make too, a great introduction to modular origami.
click here to view the tutorial
To see what I'm up to lately, check out my Instagram, subscribe to my youtube channel or join the mailing list 😀
The following two tabs change content below.
Hi! I'm Chrissy and I run this website, I'm 28 and I live in Australia, with my husband and daughter. I've been blogging here since 2009 and I try to post about once a week, sometimes more, sometimes less. My day job is graphic designer & web developer. Other things about me: I love sci-fi series and films 👽, vampire themed dramas 👻, Japanese anime, Korean dramas and K-pop. I have 2 pet bunnies 🐰, my favourite food is strawberries 🍓, I'm vegan 💚 and love the beach 🌊. I also love painting with acrylics, needle felting 💕 and crocheting cute amigurumis. 🎨
Latest posts by Chrissy Pk (see all)