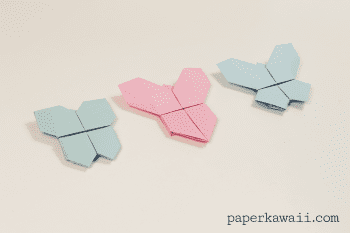 Learn how to fold a pretty origami butterfly with 3 or more wing variations! Easy to follow video tutorial :)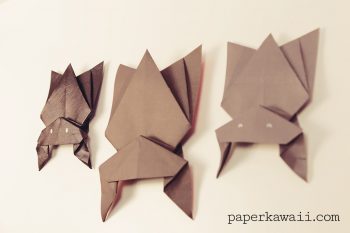 Learn how to fold cute hanging Halloween bat!
You'll need 1 piece of black or dark paper for this straight forward origami model :)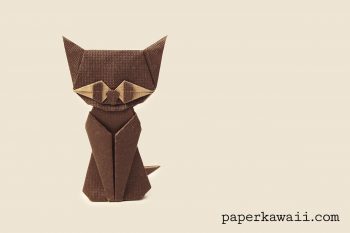 Learn how to make a cute origami cat for halloween!
You'll need 3 pieces of paper for this modular model.
Glue is needed to attach the head ♥︎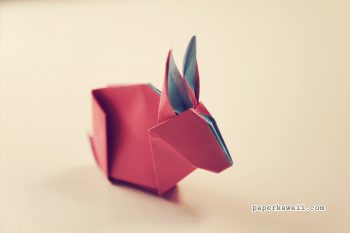 Learn how to make a cute origami bunny rabbit for Easter with this video tutorial, difficulty is intermediate/medium.
These 3-dimensional rabbits are great gifts all year round!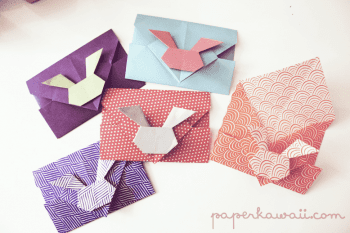 Learn how to make these quick and simple origami bunny rabbit envelopes, just in time for Easter!
Learn how to make an origami rilakkuma! Or it could be a regular bear too! step by step video tutorial :)
Learn how to make eight different variations of the traditional origami crane!
Download diagrams and watch video tutorials…
These cute easter origami models are perfect for cards or as cute gifts, download the diagrams here!
Learn how to make 6 different types of Origami Rabbits!