Copyright on PaperKawaii.com and any related social media or video platforms.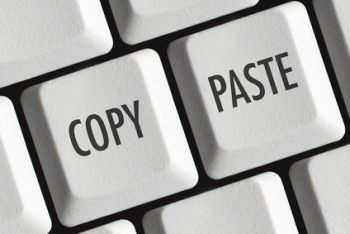 Lately I have had many people downloading and re-uploading my tutorial videos. I have also had a lot of people re-creating the tutorial videos, without permission or credit. These people even copy paste the descriptions of the videos, sometimes using my photos and I've even had a few people cloning my channel completely.
If you have made a tutorial of one of my models, I'm not going to ask you to remove it, please instead give me credit and a link back to the original video, as a few have said the model is traditional, when it is not.
If you are thinking of making a tutorial of one of my designs, don't. If you want to modify, build upon or include something from my design, please ask permission first, contact me – I would probably say yes.
For more information on origami copyright, check out an article written by Sara Adams on OrigamiUSA, Sarah can explain in far more extensive (and eloquent) terms, why you should ask permission before making a tutorial, video or diagram.
Selling the origami models in a shop
If you run an Etsy, market stall or make origami jewellery, please go ahead and sell the models, if it clearly says I am the designer. Just the models. And not in bulk. I would appreciate a credit somewhere on the listing or label, not on the model, it's just nice that people know they can learn how to make it too.
Teaching the models at a class
Again, please go ahead and teach them. I would love to hear about it if you do, tag me on social media with #paperkawaii 🙂
There are origami models from other designers on this website!
Yes, I started this website when I was quite young, and therefore didn't completely understand what copyright was or meant. Therefore some models on this website are not my design, the designer (if found) is usually if not always mentioned in the post.
Most of the posts have been taken down, and a few people asked me to remove tutorials, which I did.
If you are the designer, and you do not want your origami model on this website please contact me. I will happily remove the post or any video that relates to it, I hope you don't (as it would be a shame), but I would totally understand.
Why keep them there at all? Well, maybe I'm being hypocritical, but most of the models that remain, cannot be learnt anywhere else (as far as I know) and they mention the designer, sometimes link to one of their books.
I have been advised to keep them there unless asked to remove them, one reason being that there are now other videos, and photo tutorials and even diagrams taken from illegal PDFs with no credit that others have made, removing mine would mean that those ones would become the top result.
Like I said, I have no intention of making any new posts with someone else's model without permission.