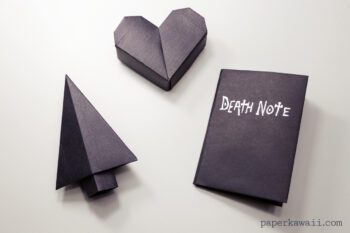 This is the last Halloween Origami post this year I promise! This year I have been so slack, and haven't created any new models this time..!
So instead of ignoring Halloween all together I thought I'd spookify a few of my previous origami models!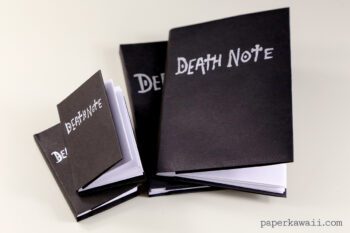 Learn how to make your very own Death Note book – the notebook from the popular Anime series 'Death Note'.
There are two sizes to choose from, large or mini size 🙂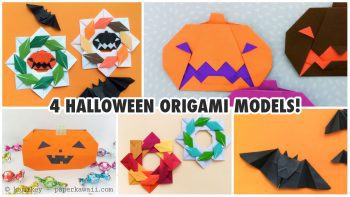 Here are 4 different Halloween origami instructions! These simple origami models would make great decorations at your Halloween party or hang them around your house to make it more festive 😀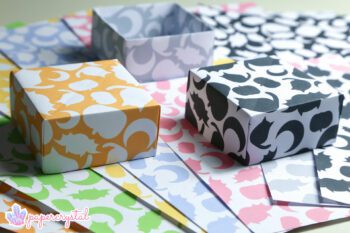 Make your Halloween paper craft and origami projects extra spooky with this Halloween pattern which includes cats, bats, pumpkins and moons in a random arrangement.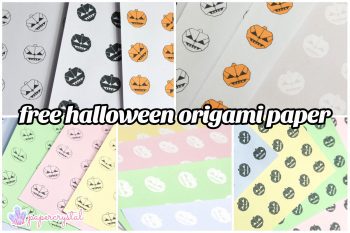 Make some Halloween gift boxes with this free printable origami paper, it comes in 4 versions, orange pumpkins, black pumpkins, white pumpkins and outlined pumpkins!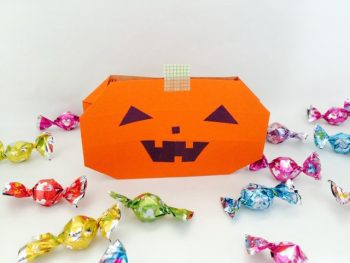 Learn how to make a cute origami pumpkin bag with these easy to follow step by step video instructions! You can draw on a scary face or use black washi tape and cut out a face to stick on, as well as secure the bag at the top.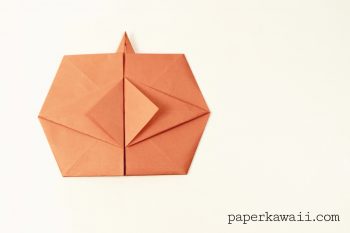 Learn how to fold a nifty origami pumpkin taro for Halloween! Easy to follow video tutorial, great for a card or decoration! ☆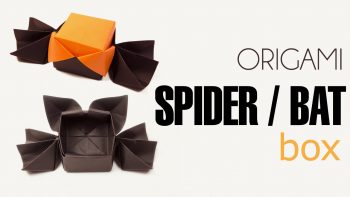 Make an awesome origami candy box, spider or bat or both for Halloween!
Great for party boxes or gift box 🙂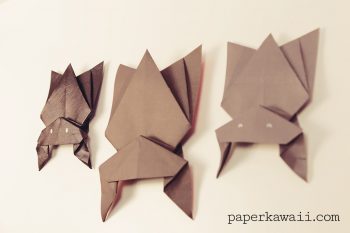 Learn how to fold cute hanging Halloween bat!
You'll need 1 piece of black or dark paper for this straight forward origami model 🙂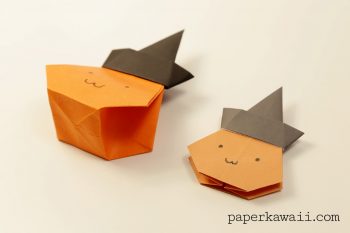 Learn how to make a cool origami pumpkin candy box / bag with a witch hat lid!
Put Halloween sweets inside for party favours! It can also be flattened ♥︎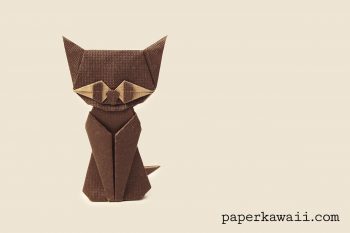 Learn how to make a cute origami cat for halloween!
You'll need 3 pieces of paper for this modular model.
Glue is needed to attach the head ♥︎
Learn how to make these cute origami gift bags! Easy to follow video tutorial. Perfect as easter gift box, party favour, wedding favour!
Learn how to make origami leaves with a selection of diagrams and tutorials. Simple and Advanced origami leaf instructions!