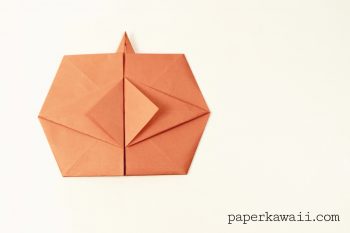 Learn how to fold a nifty origami pumpkin taro for Halloween! Easy to follow video tutorial, great for a card or decoration! ☆
Make an awesome origami candy box, spider or bat or both for Halloween!
Great for party boxes or gift box

Learn how to make an easy origami pumpkin! This modular pumpkin would make an awesome Halloween card or decoration! Simple to follow video tutorial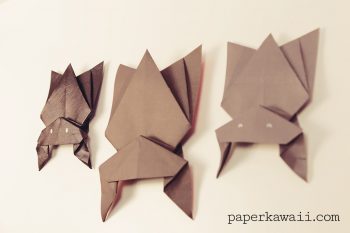 Learn how to fold cute hanging Halloween bat!
You'll need 1 piece of black or dark paper for this straight forward origami model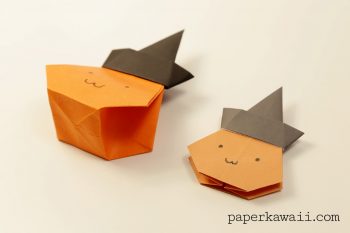 Learn how to make a cool origami pumpkin candy box / bag with a witch hat lid!
Put Halloween sweets inside for party favours! It can also be flattened ♥︎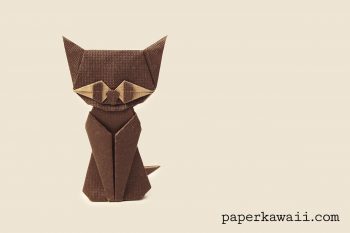 Learn how to make a cute origami cat for halloween!
You'll need 3 pieces of paper for this modular model.
Glue is needed to attach the head ♥︎
Learn how to make these cute origami gift bags! Easy to follow video tutorial. Perfect as easter gift box, party favour, wedding favour!
Learn how to make origami leaves with a selection of diagrams and tutorials. Simple and Advanced origami leaf instructions!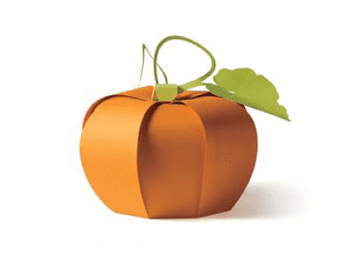 I found this awesome free Halloween papercraft template over at sasatoku.co.jp
You can download the free PDF by clicking here.
I thought I wouldn't find anything decent for Halloween, but this pumpkin is not garish at all!
My best halloween paper crafts picks for 2011! Cute owls, bats, pumpkins, zombies and mummies!