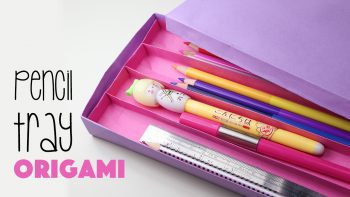 Learn how to make a cool origami pencil tray! This box has 4 sections all made from one sheet of rectangular paper.
I would say this origami is harder than usual, I think you can still give it a try, it makes a useful tray for your pencils, also use it to organise beads, chop sticks and other long things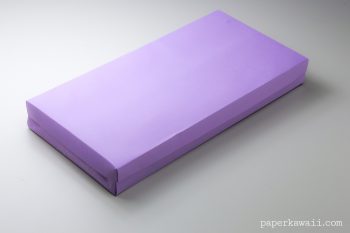 Learn how to make a useful long flat origami box using A4 or letter paper, I made this box especially to fit the origami pencil tray.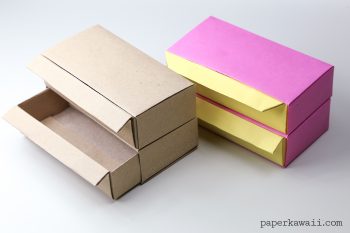 Learn how to make some origami drawers that open nicely! These drawers are longer than the previous version and folded differently. These drawers are great to keep little stationary objects in, you can increase the size by simply using larger paper.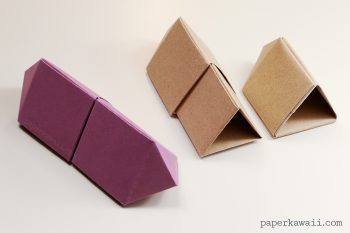 Learn how to make a variation of the origami gem box, this one is long and thin, starting from a regular Masu box. This version starts the same way, except instead of making a Masu box in quarters, it is thirds and also the joining triangle is made differently.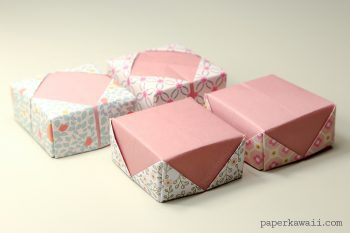 Learn how to make two variations of the traditional origami Masu box to use as the lid.
These two variations are easy to make, they're inspired by the way the traditional origami lotus flower is folded, combined with the Masu box, you can create a number of different lid designs.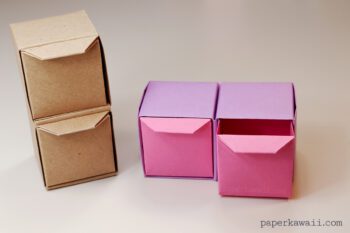 Learn how to make some cool origami pull-out drawers! These origami drawers make great organisers, make lots and stack them up!
You can choose to have the drawers either tall or rotate the drawers for a horizontal cabinet!
These drawers use Masu boxes that slot together, it's pretty easy!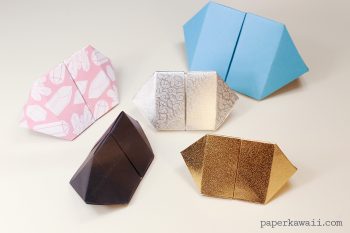 Learn how to make a pretty gem shaped origami gift box! These boxes are easier to make than they look, starting from a regular Masu box!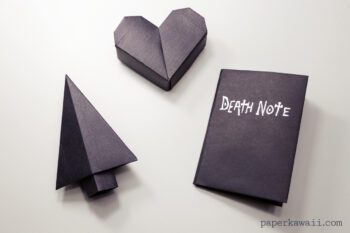 This is the last Halloween Origami post this year I promise! This year I have been so slack, and haven't created any new models this time..!
So instead of ignoring Halloween all together I thought I'd spookify a few of my previous origami models!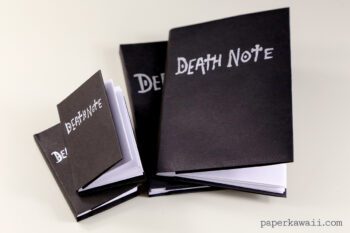 Learn how to make your very own Death Note book – the notebook from the popular Anime series 'Death Note'.
There are two sizes to choose from, large or mini size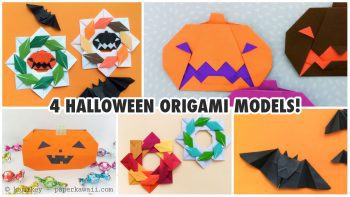 Here are 4 different Halloween origami instructions! These simple origami models would make great decorations at your Halloween party or hang them around your house to make it more festive 😀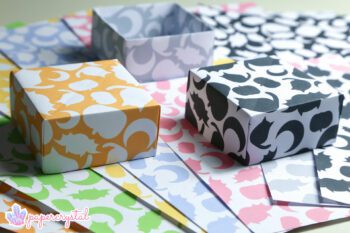 Make your Halloween paper craft and origami projects extra spooky with this Halloween pattern which includes cats, bats, pumpkins and moons in a random arrangement.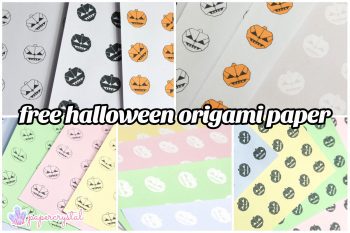 Make some Halloween gift boxes with this free printable origami paper, it comes in 4 versions, orange pumpkins, black pumpkins, white pumpkins and outlined pumpkins!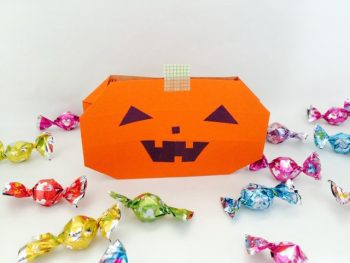 Learn how to make a cute origami pumpkin bag with these easy to follow step by step video instructions! You can draw on a scary face or use black washi tape and cut out a face to stick on, as well as secure the bag at the top.