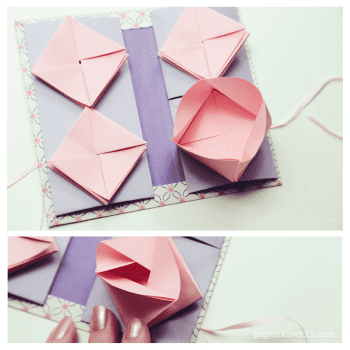 Learn how to make a Chinese Thread Book using 3 origami models, this is such a cute paper project, you can use it to organise sewing threads or as a gift.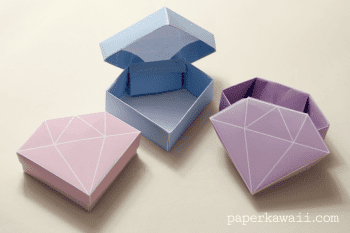 9 free printable origami crystal box papers, perfect gift boxes, straight forward to fold – watch the accompanying tutorial video for these origami gems!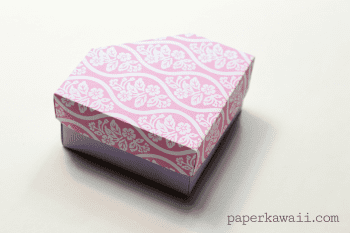 This origami box is in the shape of a gem or crystal, so perfect for gifts of jewellery! Learn how to fold one with this video tutorial and free diagram!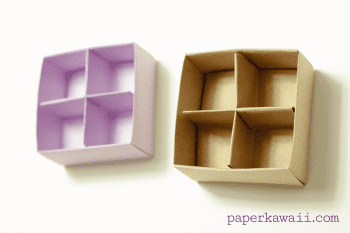 Learn how to make a nifty divider for the origami Masu box model! This is pretty easy to make even for beginners. Use this to organise your stationary!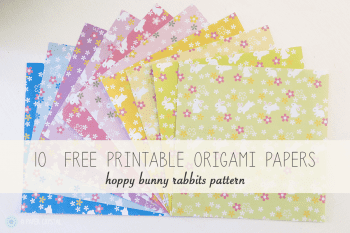 I have posted 10 free printable origami papers with cute little hoppy bunny rabbits and cherry blossom patterns on them, makes cute easter craft paper!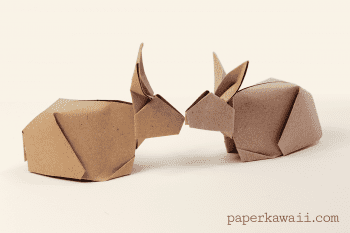 Learn how to fold a cute 3 dimensional bunny for easter! These pretty rabbits stand up and would make great table decorations and gifts!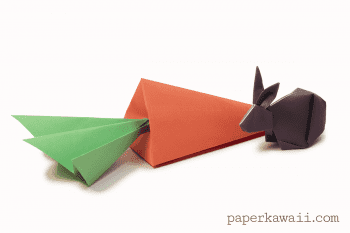 Learn how to make a cute origami carrot gift box!
This tall tetrahedron or pyramid model is folded from 1 sheet of paper, and closes at the top. Perfect easter gift!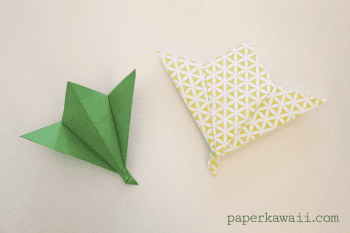 Learn how to fold an origami leaf for the top of vegetables or as a stand alone plant, folded from 1 sheet of paper it is quick and easy to make.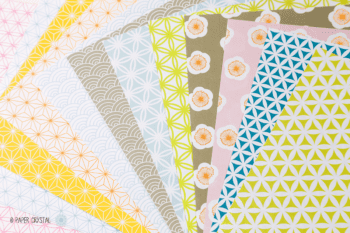 Here are 12 free printable origami papers to download from Paper Crystal, available in 2 different sizes in high quality scalable PDF format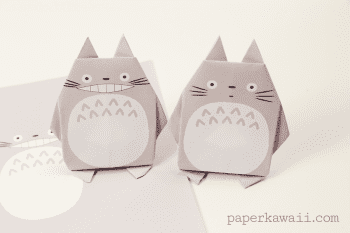 Learn how to fold a super kawaii origami Totoro with an easy to follow video tutorial! Download 2 free printable origami papers or draw on your own face!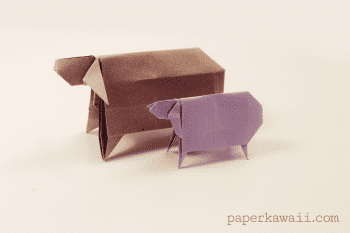 Learn how to fold a cute origami sheep for Chinese New Year 2015! This model will stand up and is quite 3D, makes a great gift! Happy Lunar New Year!