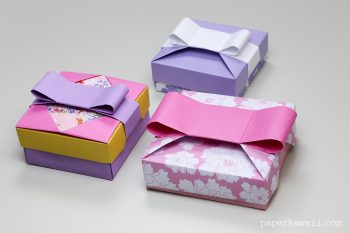 Learn how to make a pretty origami gift box with interchangeable lid decorations, you can create many different looks with this one origami box.
Learn how to make your own custom origami paper storage box! You can make this box any size you like, the lid fits snugly so you could use this box to package paper in your shop too.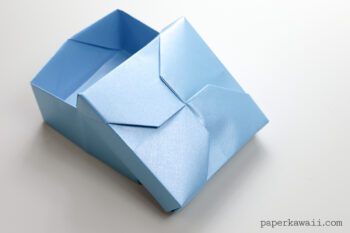 Learn how to make a modular origami 'twisted' masu box – with the design on the lid.
This lid is kind of experimental – I think there are lots of variations one could do with this box 🙂 The 'twist' looks a bit like a pinwheel.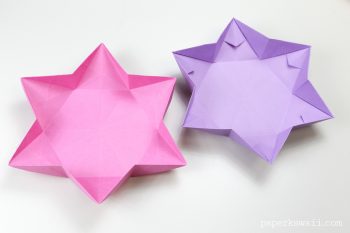 Learn how to make a six sided star dish or bowl with these simple origami instructions, this origami is made from one sheet of hexagonal paper, which I'll show you how to make easily 🙂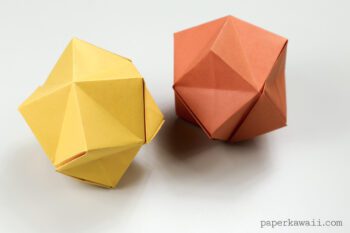 Learn how to make an Origami Stellated Octahedron with these simple instructions. This model is fun to make because you 'blow' it up! ♥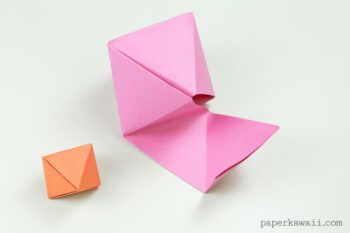 These are the instructions to learn how to make a pretty origami octahedron with one sheet of paper.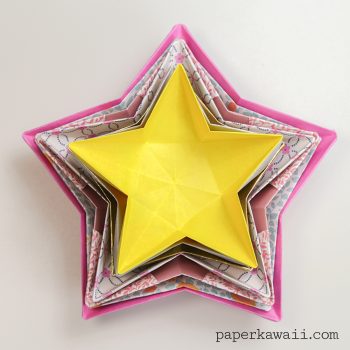 Learn how to make a simple origami star dish or bowl, use these to serve snacks at parties or hang them up as paper decorations! ✪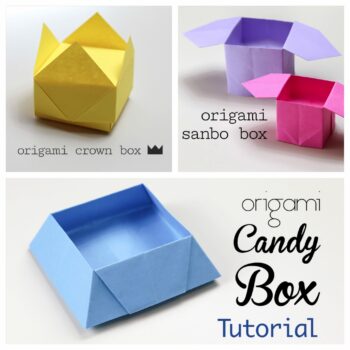 Here are three little origami boxes, all three are traditional models, I have made photo tutorials for each one, these boxes are all unique of each other, and all are very simple to make.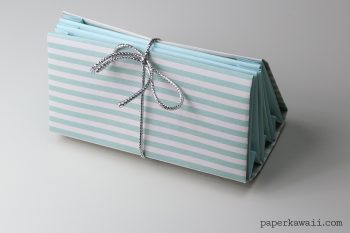 Learn how to make a useful origami expanding folder! You can make one to keep cards, receipts, photos and more!
You could also make a larger version by starting with larger paper.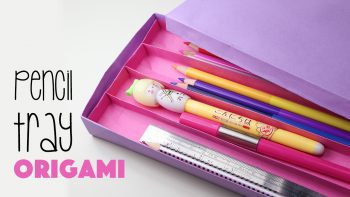 Learn how to make a cool origami pencil tray! This box has 4 sections all made from one sheet of rectangular paper.
I would say this origami is harder than usual, I think you can still give it a try, it makes a useful tray for your pencils, also use it to organise beads, chop sticks and other long things 🙂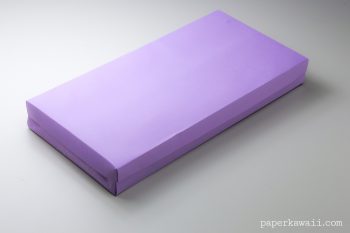 Learn how to make a useful long flat origami box using A4 or letter paper, I made this box especially to fit the origami pencil tray.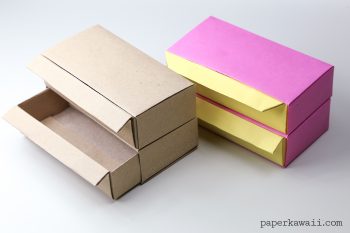 Learn how to make some origami drawers that open nicely! These drawers are longer than the previous version and folded differently. These drawers are great to keep little stationary objects in, you can increase the size by simply using larger paper.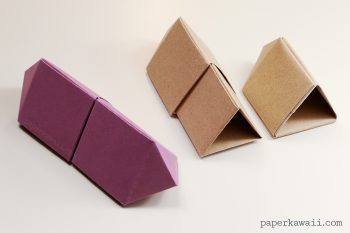 Learn how to make a variation of the origami gem box, this one is long and thin, starting from a regular Masu box. This version starts the same way, except instead of making a Masu box in quarters, it is thirds and also the joining triangle is made differently.