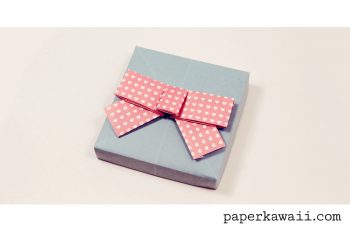 A quick and easy origami bow video tutorial, using one sheet of origami paper, no cutting involved, hope you enjoy, it makes a cute decoration! :D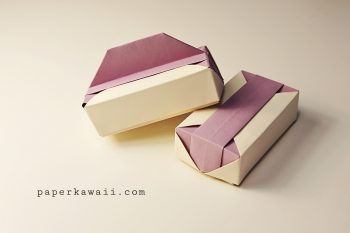 Watch this origami gift box tutorial video to learn how to make a beautiful box with 2 lid variations. A pretty origami box perfect as a gift box.
In this new video tutorial you will learn how to make this super cute origami/kirigami bow. Perfect for gift wrapping or card making, it's easy to make!
Learn how to make this cool 3 sided triangular origami box is perfect for small gifts, video tutorial for base, lid and inserts.
Learn how to make this super cute origami easter basket, a square one or a rounded one, perfect Easter eggs!
Learn how to make two alternative lids for the origami hexagonal gift box! Also more instructions on the squash folds.
This is a super cool model by Teruyo Koyano, it would make a lovely gift for Valentines Day..!
Learn how to make really perfect cute bows from ribbon for presents and whatever!