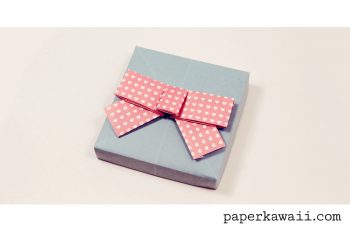 A quick and easy origami bow video tutorial, using one sheet of origami paper, no cutting involved, hope you enjoy, it makes a cute decoration! 😀
Learn how to make a cute origami bow / ribbon with tails with an easy to follow video tutorial. You will need 2 strips of paper for this one.
This origami ribbon bow tutorial is from Tweety Atelier, easy to make, perfect finish for cards and gift boxes!
Watch the video tutorial!