kawaii origami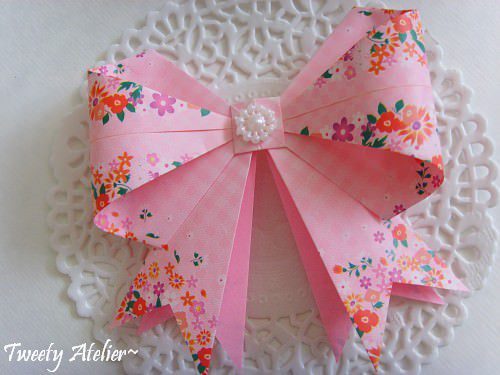 This origami ribbon bow tutorial is from Tweety Atelier, easy to make, perfect finish for cards and gift boxes!
Watch the video tutorial!

I think this is the cutest butterfly origami! I could feature this guy all day, his stuff is soo good!

This Origami Baby Shoes are a great gift for new parents and children…or dolly…!!!

They're quick, easy, cute, and fun to make! Here's some cute paper you can print out and use!!! ^_^