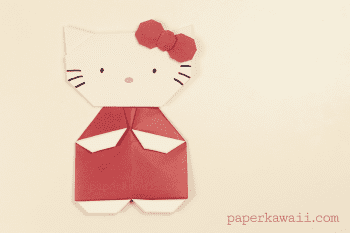 Learn how to fold a cute origami Hello Kitty from two pieces of paper! This beginner level origami will make a kawaii gift for your friends! Level: ★★☆☆☆ You will need: •   1 Square of red & white sided paper. •   1 Square piece of white paper- To work out what size your […]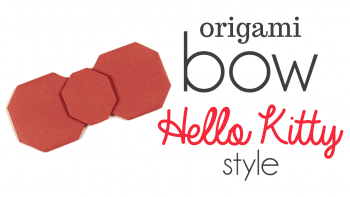 This easy origami bow is perfect to decorate your origami hello kitty or other crafts, gift wrap and cute craft projects! This is a pretty easy model!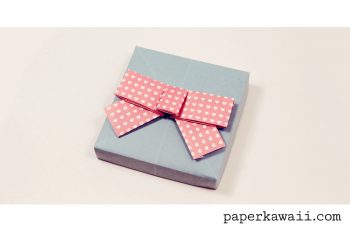 A quick and easy origami bow video tutorial, using one sheet of origami paper, no cutting involved, hope you enjoy, it makes a cute decoration! :D
Learn how to make a cute origami bow / ribbon with tails with an easy to follow video tutorial. You will need 2 strips of paper for this one.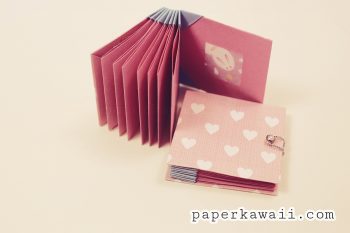 A cute and useful origami blizzard book, follow a step by step tutorial video for this pretty project, perfect for a gift and practical too!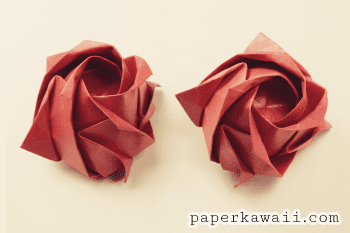 Learn how to fold an origami kawasaki rose by Toshikazu Kawasaki. Full pre crease and assembly. I hope you find my video instructions clear!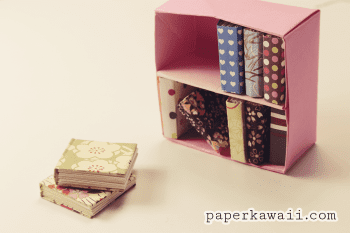 Learn how to make a cute modular origami bookcase! Easy to follow step by step video tutorial, you will need 2 pieces of paper…
Learn how to make a cute modular origami rabbit box with this video tutorial. You will need 8 square pieces of paper for this gift box.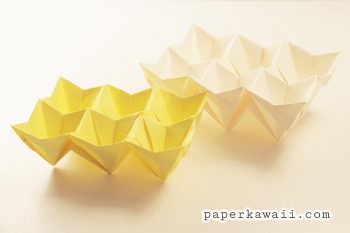 A beautiful modular origami easter egg box tutorial, made from 6 pieces of square paper, difficulty is easy-medium. So cute for Easter!