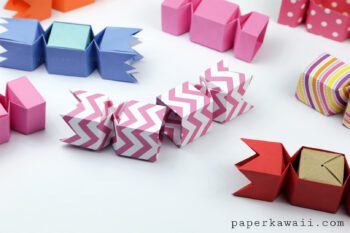 Learn how to make a pretty origami candy box! The ends of this cute box slot together, making a lovely origami gift box. This origami box would make a great gift box for jewellery.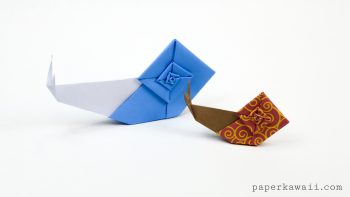 In this tutorial you will learn how to make a cute little origami snail designed by Eric Gjerde, which is featured in Ioana Stoian's book 'The Origami Garden'. This snail is folded with 1 sheet of square paper.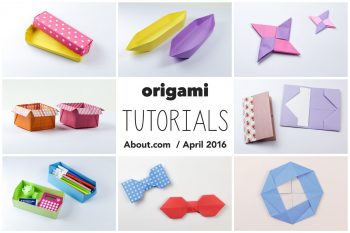 Here are 8 origami photo tutorials from April 2016 at About.com Origami. This months tutorials are all traditional models, and range from easy to intermediate in difficulty.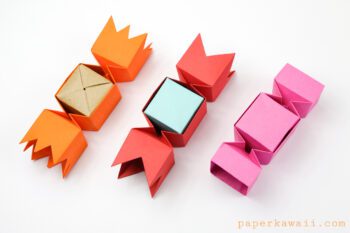 How to make a square origami candy box with a lid inside, there's different ways to finish this pretty gift box, use as party or wedding favour boxes!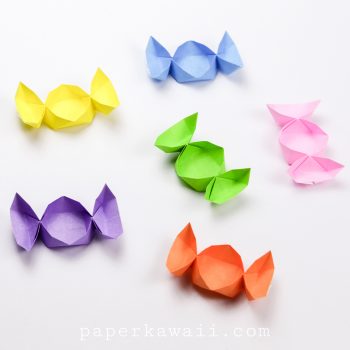 Learn how to make an easy origami candy box from 1 sheet of square paper, and you can also make a little box to fit inside! This is a really fun and cute origami sweet, I hope you like it!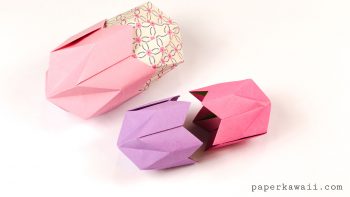 These are the variations of the origami pentagonal box, you can make a geometric style box, a pointed gem shaped lid, or make two to get an egg or pill shaped origami box!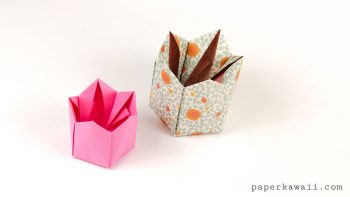 Learn how to make a five sided origami crown shaped box or lid. This makes a great gift box, and is easier than most modular pentagonal origami boxes.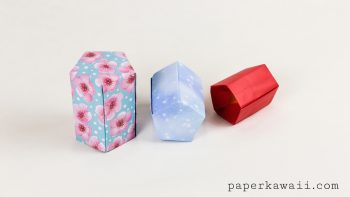 Learn how to make a pentagonal five sided tall origami pot, this tall origami box is great for pencils, makeup brushes, a vase cover or a gift box, you can make a matching lid to fit.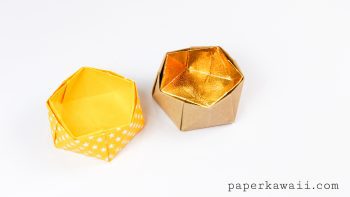 Learn how to make a pretty geometric origami bowl or dish, using a sheet of square paper. You can make another o to fit inside as the inner layer.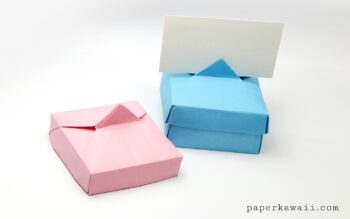 Learn how to make a useful origami card holder box, display name cards, business cards or photos on the lid of the box, or use it as a handle.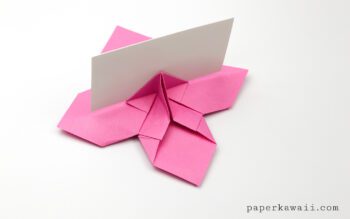 Learn how to fold a pretty origami flower shaped card holder, also looks like a clover. This stand is great to display cards, photos or cafe menus, great for parties, weddings and more!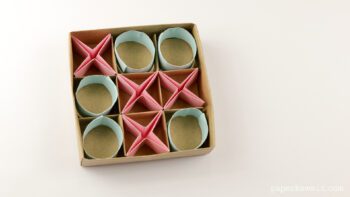 Learn how to make a cute and simple game of origami naughts and crosses! This is a great origami project for kids to make & they can also fit in the origami 9 section divider.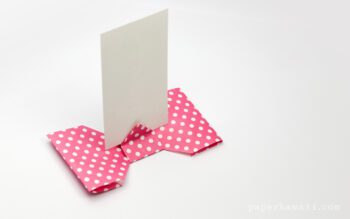 Learn how to make a cute origami bow shaped card holder, use at parties for place cards or display business cards or photos. This is a modular origami model using three small sheets of paper.