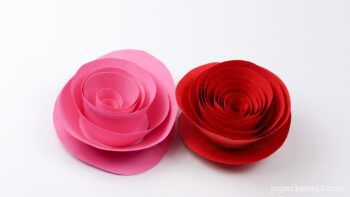 Learn how to make a super easy papercraft rose from one sheet of paper. The result is so pretty, great for decorating cards, cakes and use on DIY hair clips!
These are soo cute! I have wanted one of these for ages! Now I can print these!
There is a plain coin version that you can write your own wish on.
My favourite easter paper craft tutorials from around the web, cute selection includes adorable carrot boxes, rabbits and ducks!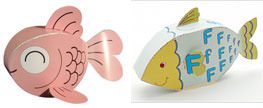 Here you can download the templates for 2 cute papercraft fish!
Milk Carton Template! Another really cute thing from a Korean site: sjrenoir.com
Download the template and have yourself some milky ^_^
These are from Studio-Waka.com Aren't they cute!! [box type="download"]Download 3D Rabbits PDF Template[/box] Please let me know how you get on!!! X
This Hello Kitty Model from Paper Craft, and uploaded on kittyrulez.com is adorable. I love it! ^_^ Here's my attempt!!: with her new friend Pikachu!! Download the templates here. ^_^
This Cute Pokemon "Pikachu" Paper Model from squidoo.com is adorable!!! DOWNLOAD