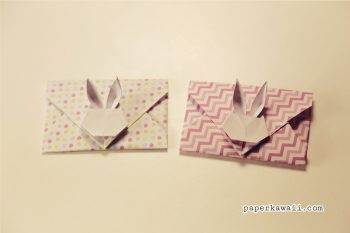 Learn how to make some cute Origami Bunny Rabbit Envelopes for Easter with this easy to follow video tutorial.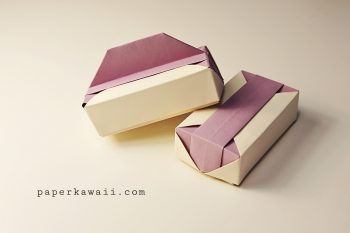 Watch this origami gift box tutorial video to learn how to make a beautiful box with 2 lid variations. A pretty origami box perfect as a gift box.
In this new video tutorial you will learn how to make this super cute origami/kirigami bow. Perfect for gift wrapping or card making, it's easy to make!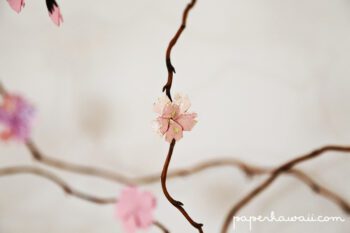 Learn how to make this beautiful DIY display using willow branches and origami cherry blossoms, download the diagram, watch the video tutorial.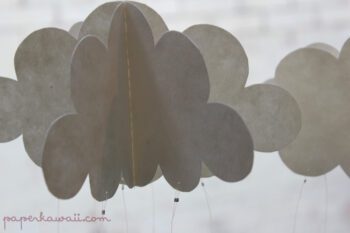 Learn how to make these beautiful 3 dimensional clouds!
Follow these simple photo step by step instructions, they look so cute!!! 😀
Learn how to fold paper for cutting snowflakes, and a great collection of paper snowflake cutting guides!
Just in time for Christmas! :o)
These cute mini origami books are perfect as gifts, you can make them as small as you like, you can find a link to my tutorial here…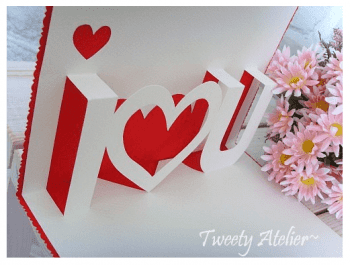 This pop up card tutorial is from Tweety Atelier, very simple to make, use card, ruler, pencil and a sharp knife!
Perfect for Valentines day ♥
This cool valentines heart tutorial is from splaneyo.blogspot.com.
Check out my other valentines stuff!
These Simple Chinese Paper Lanterns are perfect for Chinese new year, Halloween, Christmas or kids craft parties!!!
If I make more of these Origami Baby Shoes, I'll post a new picture. I can't find  decent one on google anywhere! This diagram is WAY different to the other step by step photos on this previous post: This diagram is from the book 'Essential Origami-How To Build Dozens of Models from Just 10 Easy […]