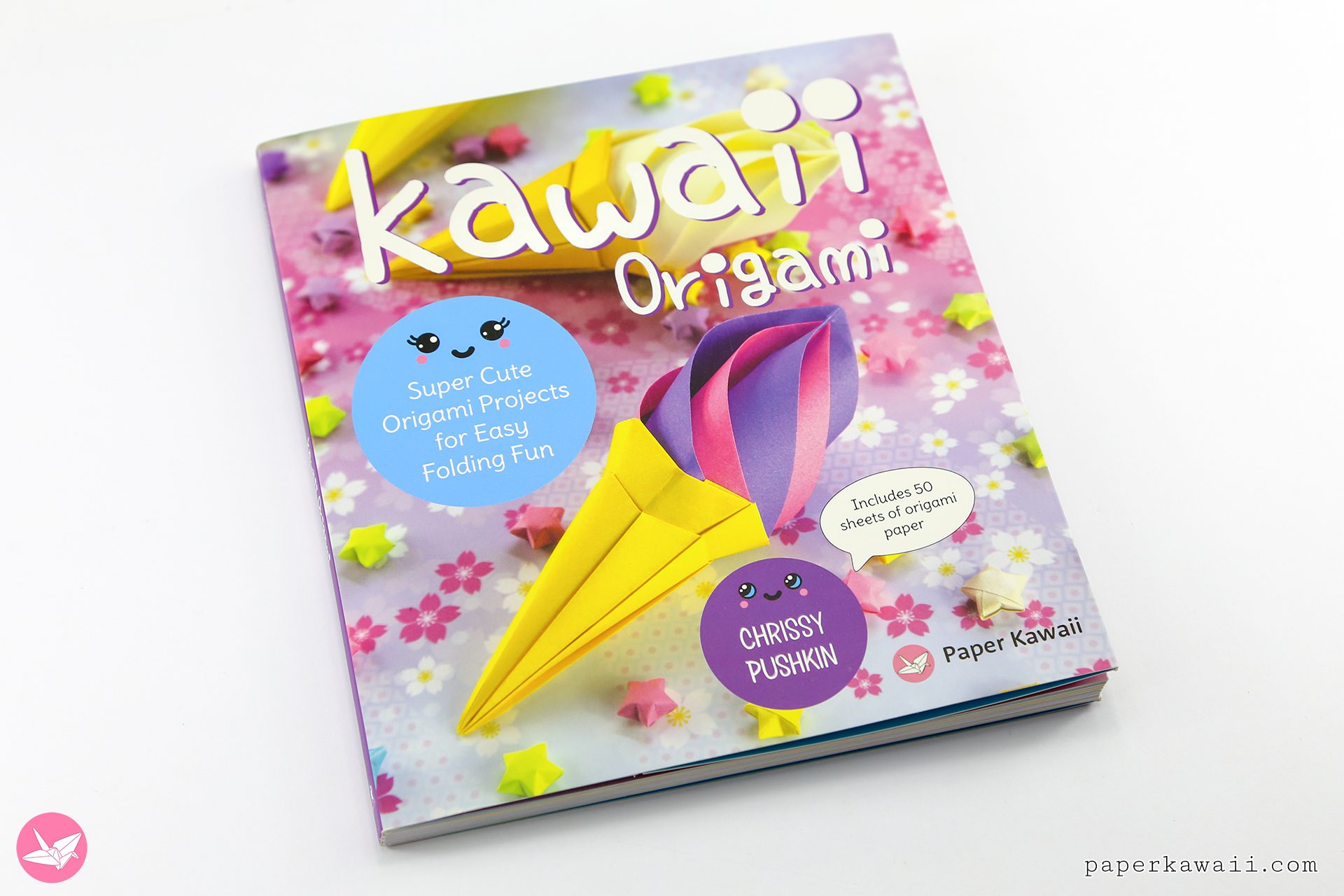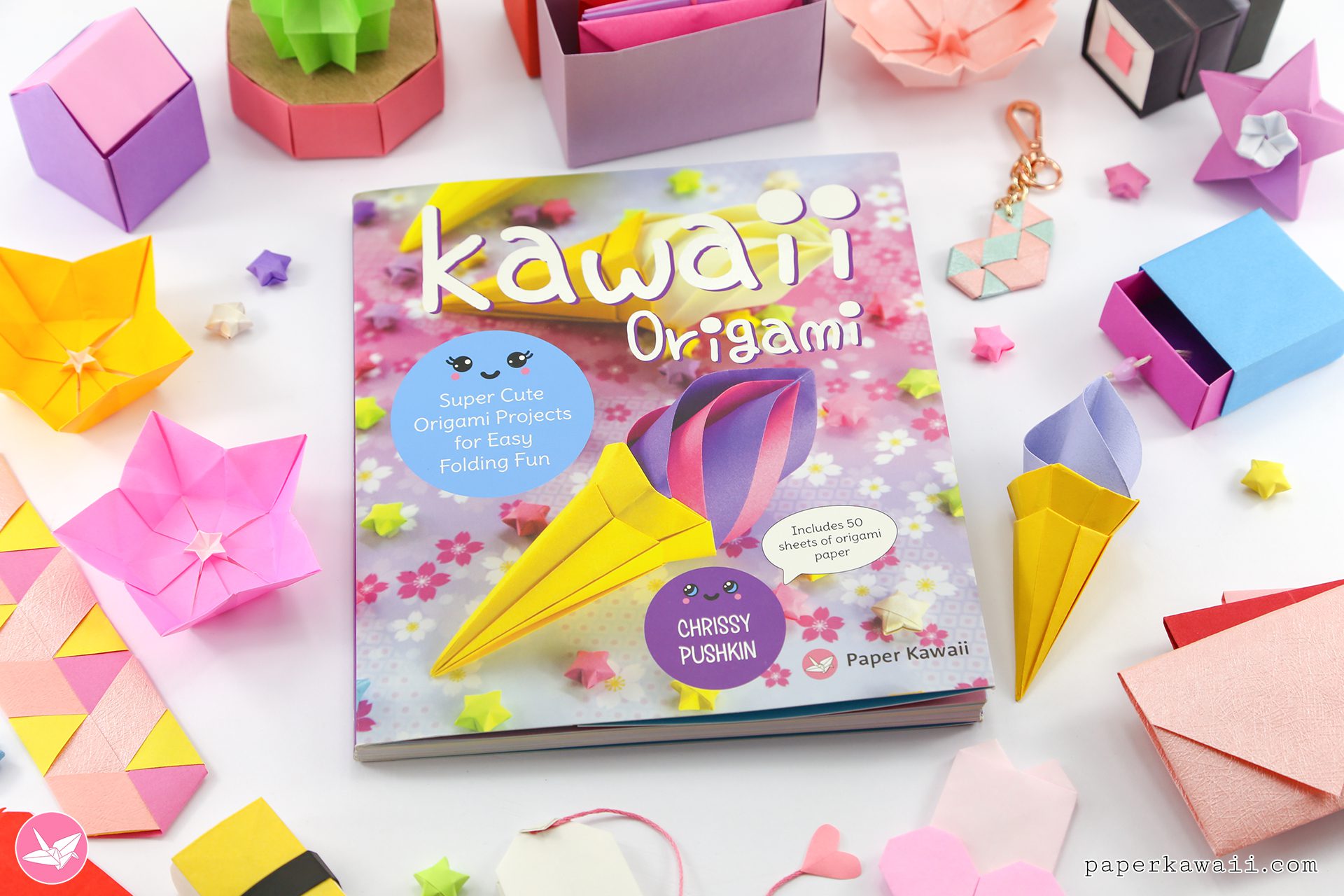 I'm pleased to present my first origami book – 'Kawaii Origami', which includes over 25 cute origami projects ranging from easy to advanced.
Kawaii Origami has everything you need to make your very own Kawaii origami creations. From an origami ice cream cone to a cute origami cat in a heart! Includes 50 sheets of origami paper and over 25 Kawaii-style origami projects with step-by-step instructions.
Creating a proper published origami book was what I thought of as an 'unattainable goal' so I am super thankful to the people at Quarto for their help and cute formatting of the book! Kawaii Origami is published by Race Point Publishing through Quarto.
The book is in diagram format with a text description for each step. Some of the models included also have video tutorials that go with them.
Kawaii Origami was published on 2nd April 2019. An ebook version is also available on Amazon.
Where to buy:
US: Amazon US | Barnes & Noble | Indie Bound | Books-a-Million
UK: Amazon UK | Waterstones | Book Depository | Books Etc
CA: Amazon Canada | Indigo
AU: Booktopia Amazon AU
Other countries: Try the Book Depository – they ship to many countries, as do the Amazon shops.
Update 2023 – A new hardcover version is also available, on Amazon here.
Video flip through:
GIVEAWAY! [ended]
I gave away 3 copies of Kawaii Origami!
Closing date: 30th April 2019 (PST). ENDED
Models included:
∙ masu box
∙ lucky stars
∙ envelopes
∙ water balloon
∙ tea bag (og)
∙ tea envelope
∙ woven love heart
∙ dustpan
∙ scoop
∙ rectangular masu box
∙ purse envelope
∙ woven bracelet
∙ woven bookmark
∙ cat & dog heart
∙ cactus (og)
∙ round pot
∙ bento box
∙ mini trash bin
∙ mini drawer
∙ stationery box
∙ ice-cream (g)
∙ sushi roll box (og)
∙ nigiri sushi box (oc)
∙ flower bowl
∙ star bowl
∙ twinkle star

og – optional glue
g – glue needed
oc – optional cutting
I've added a little extra code to the models that either require glue, optional glue or optional cuts.
All of the origami models included can be made without glue, with the exception of the Ice-cream cone.
Photo Gallery: