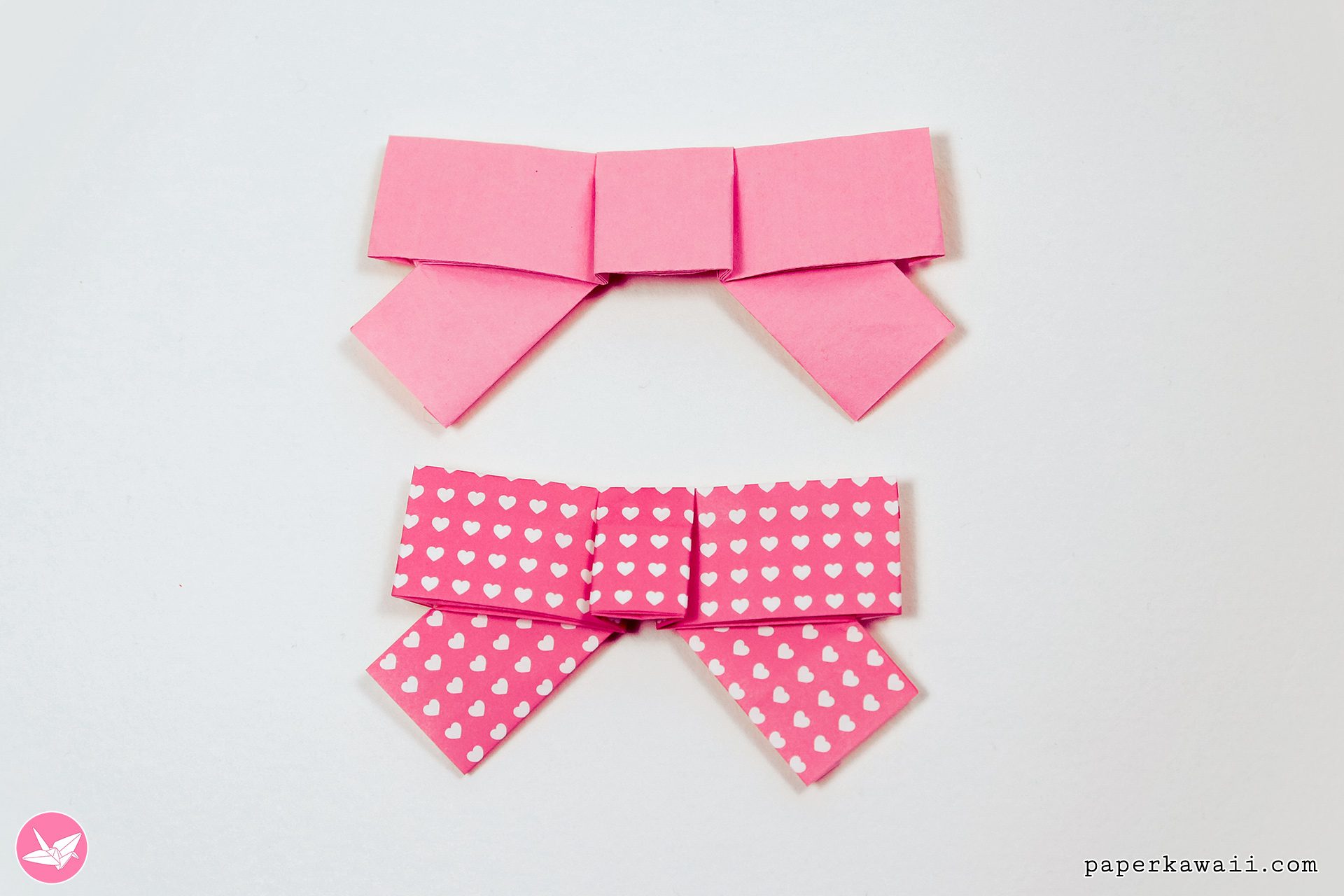 This cute origami bow involves no cutting or glue which should please those hard core origami fans out there. Great as a decoration on a gift box or a card, even pretty on it's own.
Difficulty ★★★☆☆
Designer: Unknown
You will need:
Square paper (I used 21cm x 21cm ).
Start colour side down.
My paper is double sided only to better show the folding.