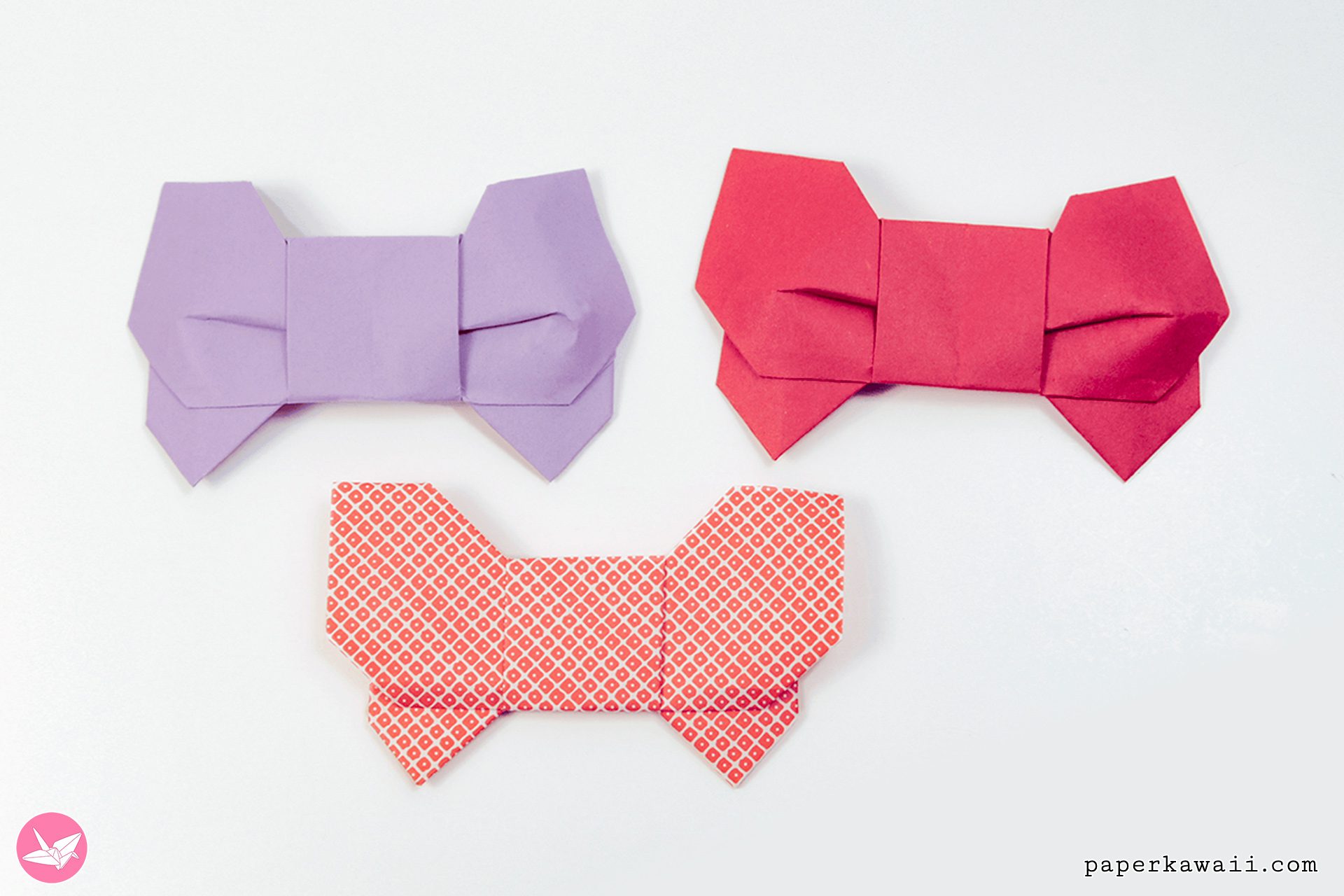 Learn how to fold a pretty origami 3d bow, it will look nice as a gift wrap decoration, for card making or on its own.
I love the folding that happens at the back, the lower section is folded down in a swivelling motion to form the two tails.
The extra creases at the end to make the bow three dimensional are optional, so you can make a flat one like the red spotty one above.
Level: ★★★☆☆
Designed by Keiko Sato
You will need:
1 Square piece of paper.
I used solid colour 20 x 20 cm