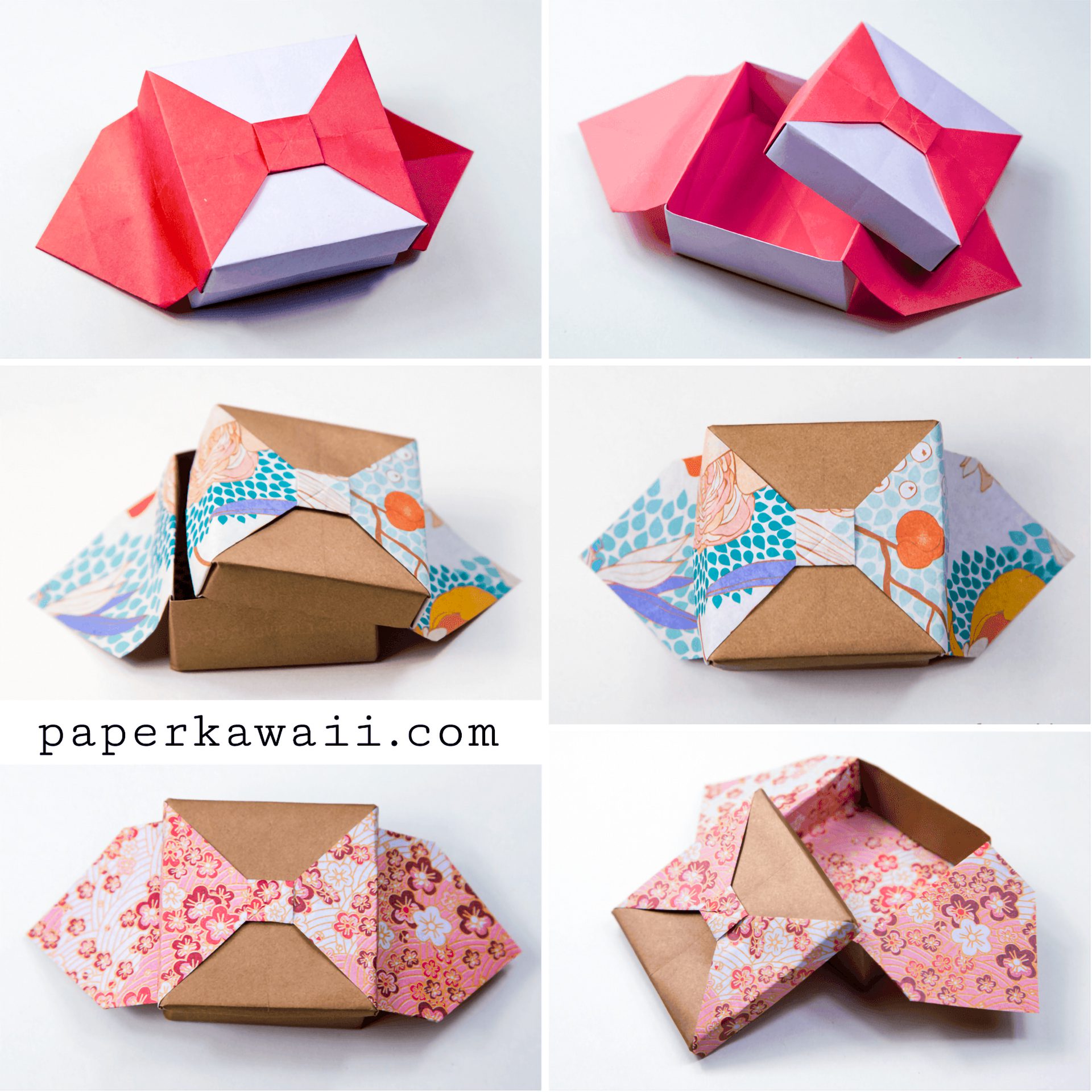 Learn how to make an origami box with bow design on the lid.
The bottom of the box has flaps on each side, making it look as if the bow continues underneath.
This box was inspired by a box by Kamikey Origami, check out her youtube channel, she posts lots of super cute origami tutorials.
The bow part of the box is based on the technique by Hyekyung Lee you can watch the original bow tutorial here.
Level: ★★★☆☆
You will need:
· 2 square sheets of paper – My paper is 20 x 20 cm.
· Optional glue
You will want to use paper that has different colours on each side.
Final box size: 7 x 15cm (with the flaps)
Use 15 x 15 cm to achieve a box 5.5 x 12 cm which is cuter size!
Buy some double sided tape dispensers on Amazon
The gold and patterned paper comes with Nick Robinson's Book 'Traditional Japanese Origami', which has a few good traditional models and lots of beautiful origami paper.
The blue paper with cherry blossoms is part of a origami paper pack by Tuttle publishing, who kindly sent me the paper to review, which is coming in the next few weeks, check out that paper here, you get a set of 48 sheets with 8 different patterns, the size is 20 x 20 cm.