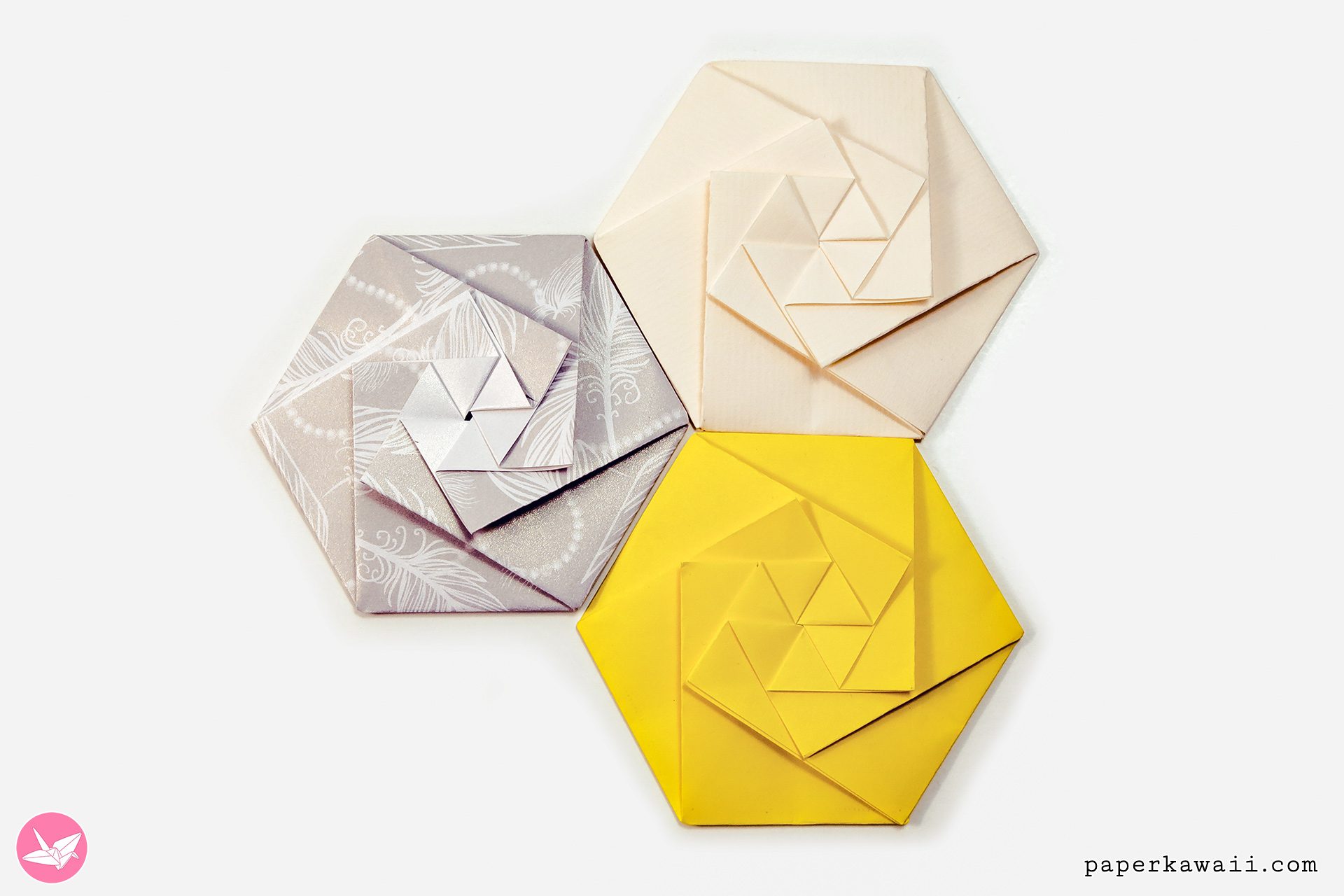 This is a cool origami hexagonal envelope or pouch, it looks like it's a 'Tato', however it's folded from a square or rectangle.
Would make pretty invitation envelopes for a special event like a wedding or Christmas party.
This is an unforgiving model, most of it is pre-creasing. If the creases are out of place, it may not fit together well. Once you've folded a few, you won't need the video anymore though, it's very quick.
There are numerous ways to continue folding the centre hexagon afterwards, make a flower or a spiral.
Level: ★★★★☆ (but you can do it!)
Design: Paper Kawaii
You will need:
1 piece of A4 paper or just printer paper, you could use square paper. Either way you will be cutting it to size during the tutorial.
Ruler
Pencil
Scissors or knife & cutting board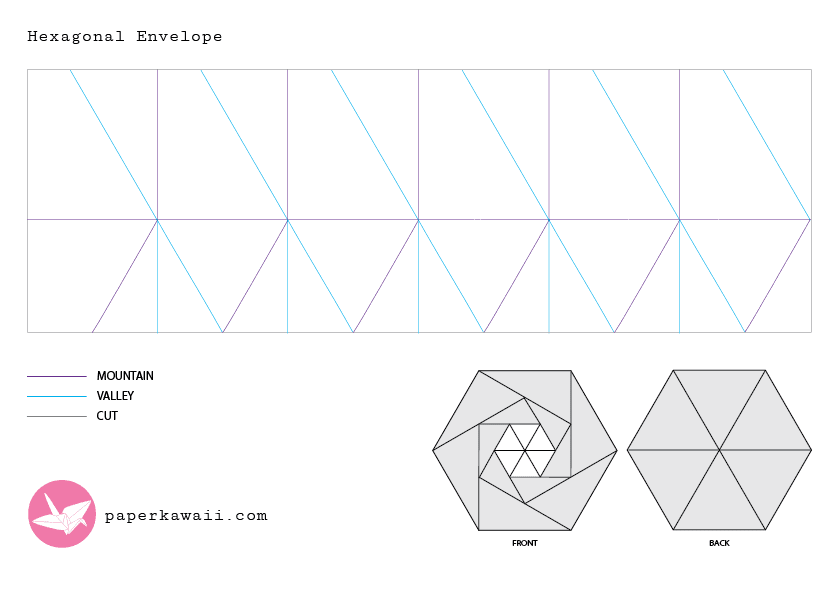 I have also made a crease pattern which you can print out: