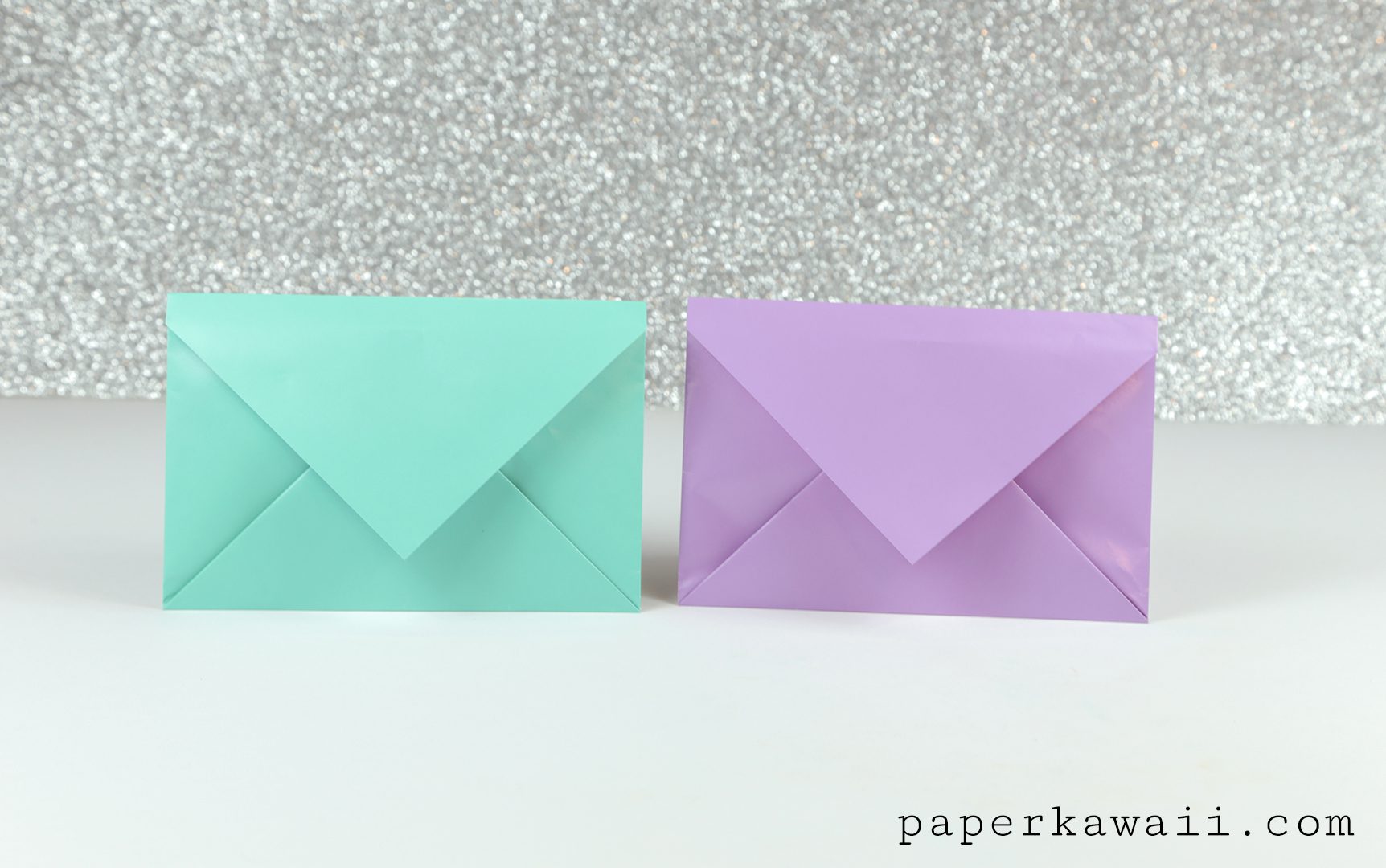 This pretty and simple origami envelope looks just like the ones you buy in stores. It makes a really nice envelope for your handmade greetings cards.
This is a really nice and simple origami envelope, you can use some glue at the end to make it more secure if you like.
I feel like this method of making an envelope has already been done somewhere, it's a kind of reversal on the lower section of this one for example.
Design: © Paper Kawaii Copyright Information
Level: ★★★☆☆
You will need:
▸ 1 sheet of square paper.
(The paper I'm using can be ordered online here.)
I used: 17 x 17 cm | Final size: 12 x 8 cm
Suggested size: 15 x 15 cm | Final size: 10.5 x 7 cm
A Photo Tutorial is available on the Origami Photo Tutorials page.