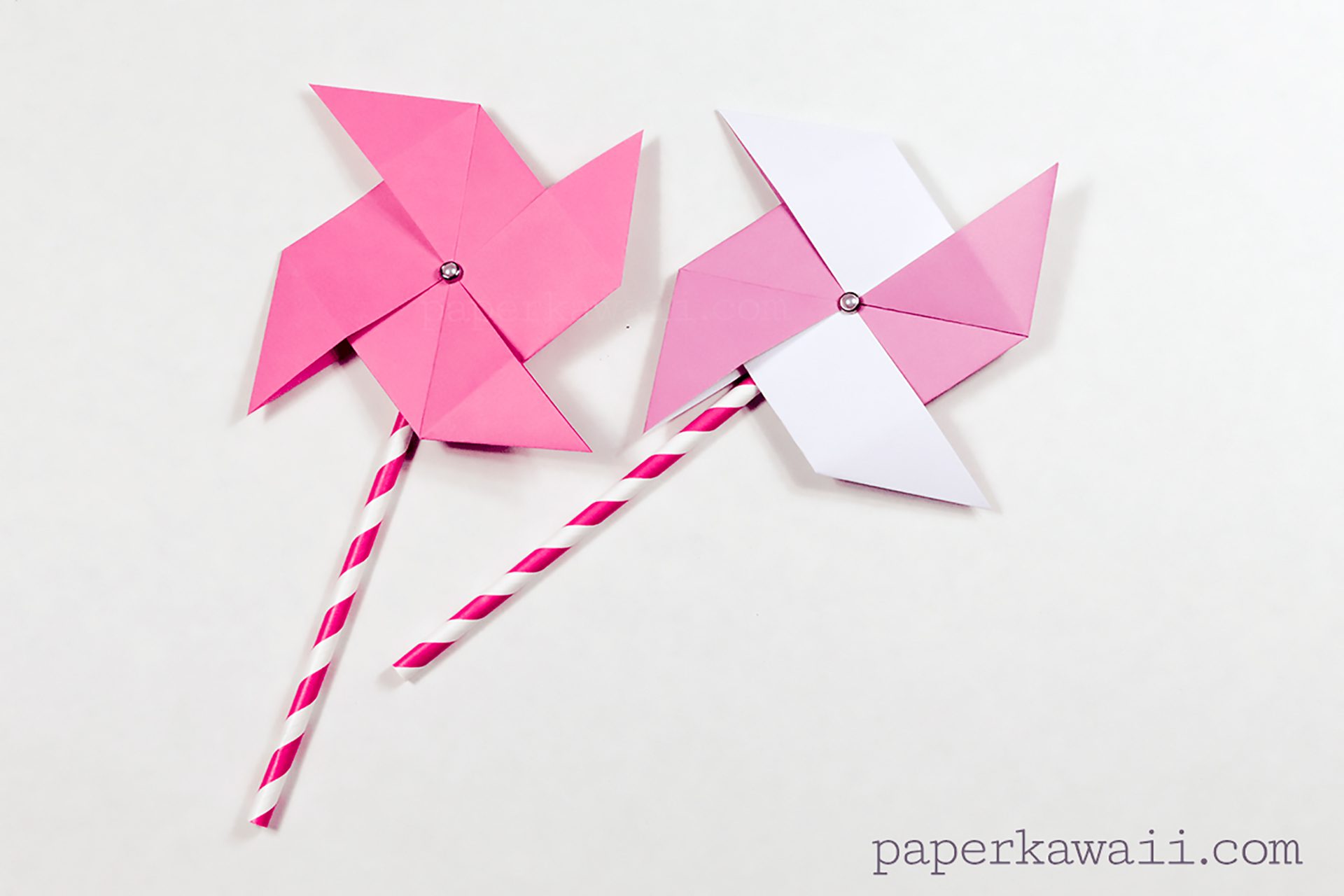 Learn how to make a traditional origami pinwheel. You just need a pin and a straw if you'd like a moving pinwheel toy.
These would make great party decorations as well as cute decor for a child's bedroom. You could also stick them on pencils or make them into hair clips.
I used a black bamboo chopstick and a gold pushpin for the one with dark blue and gold paper, this paper comes with Nick Robinson's Book 'Traditional Japanese Origami', which has a few good traditional models and lots of beautiful origami paper!
You could use duel toned paper, solid coloured paper or patterned paper, each would look really good.
Level: ★★☆☆☆
You will need:
1 square piece of paper. I used 15 x 15 cm
A sharp pin
A split pin
Straw or chopstick
A Photo Tutorial is available on the Origami Photo Tutorials page.