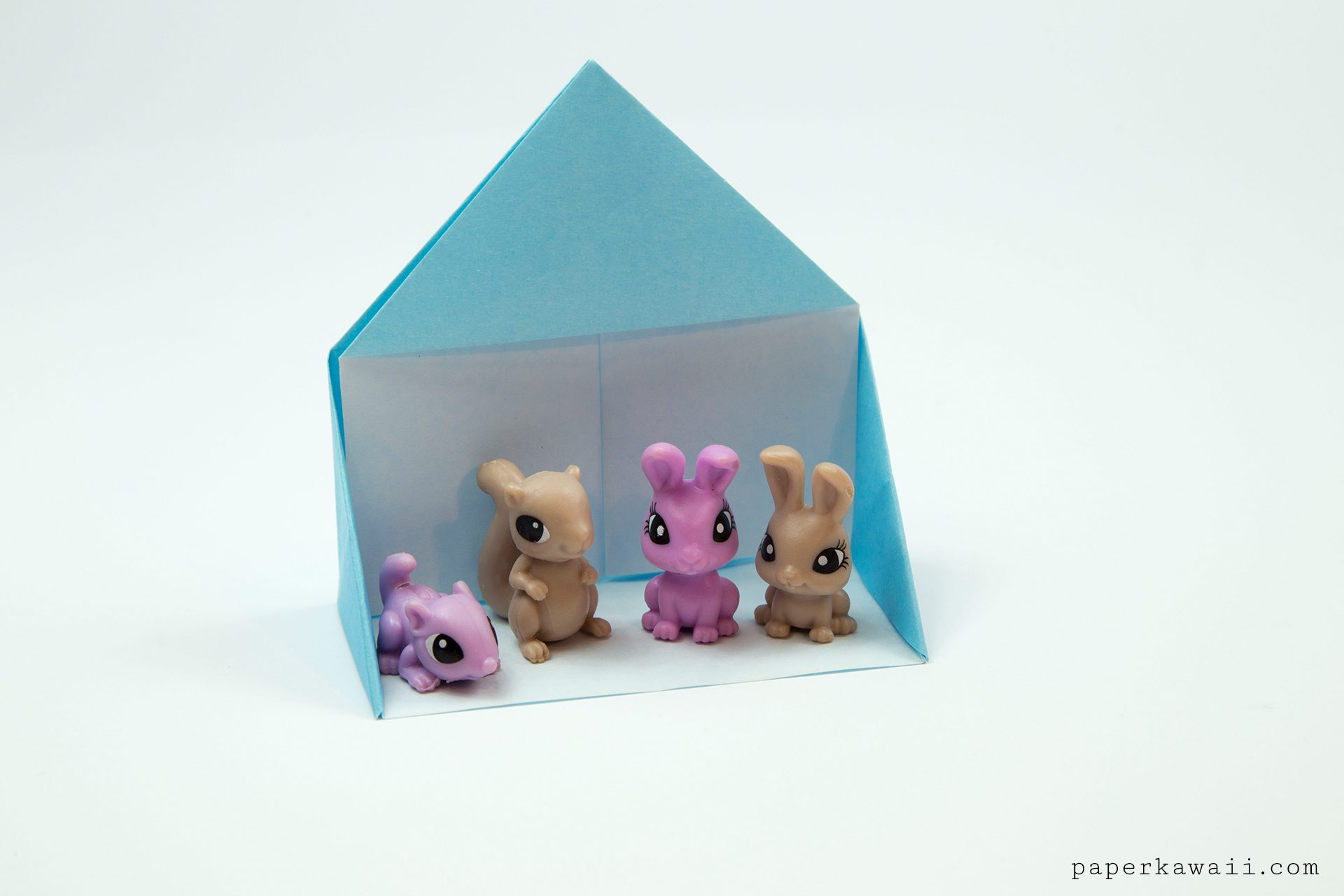 Learn how to make a cute little origami dollhouse, great for your miniatures. Or make a seasonal display with this simple origami house.
I wanted to make something that you can create a Christmas scene with. You can make a great Nativity set with this origami house.
My daughter has been using them as little houses for her small toys ? so I haven't gotten around to making the scene. I was going to add a tiny origami tree, and some little masu boxes to be presents.
If your house keeps falling backwards, either put something in it or use some card and glue it underneath.
If you need a bigger house, simply use bigger paper, and for a more farm like house, fold the top point over to the back.
Other buildings you could make from the origami dollhouse include: a circus tent 🎪, normal tent ⛺️, a church ⛪️ or a castle (make a few and stick them together).
Design: © Paper Kawaii Copyright Information
Level: ★★★☆☆
You will need:
▸ 1 sheet of square paper (paper used)
Suggested Size: 15 x 15 cm
Final size: 7.5 x 7.5 x 3.7 cm