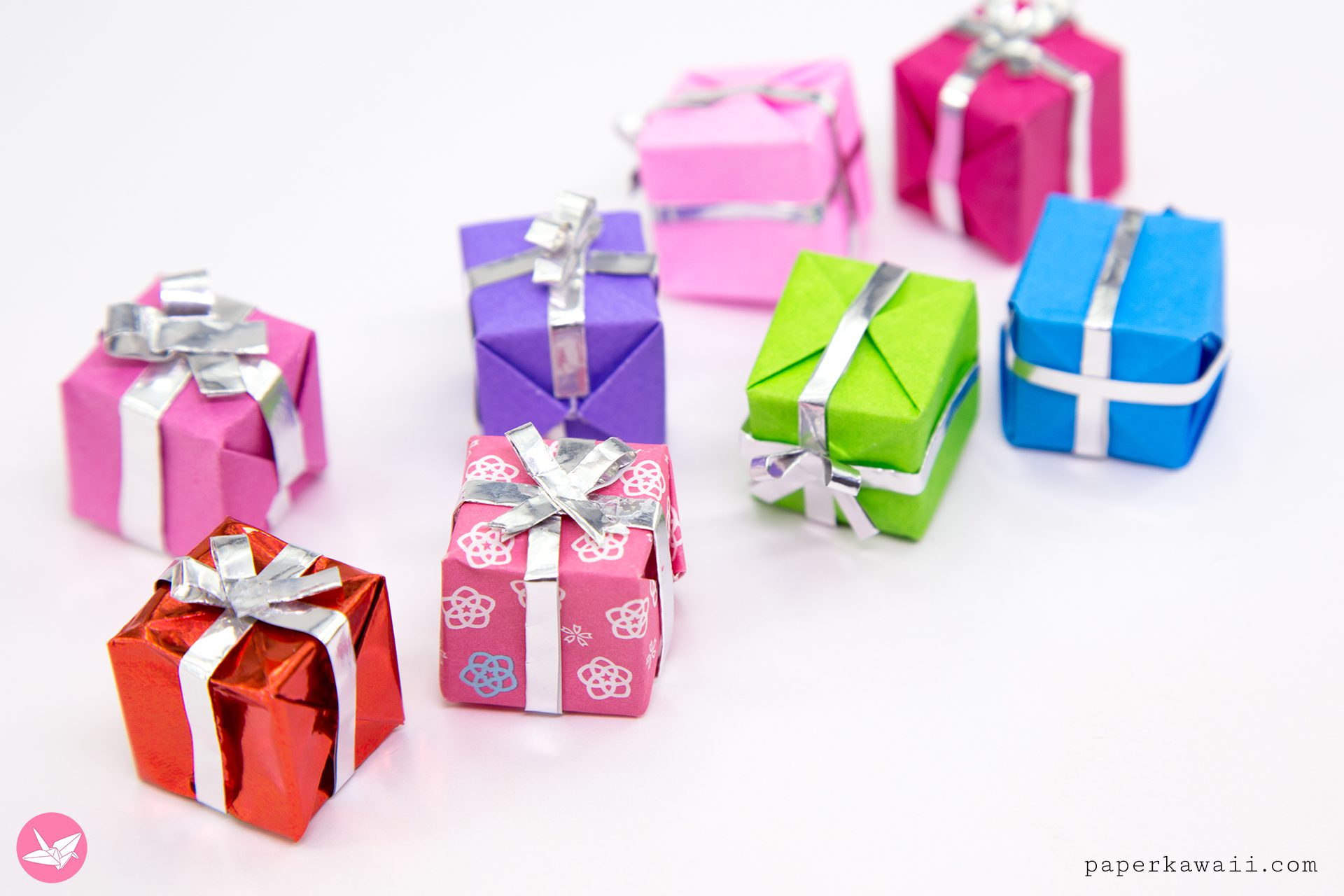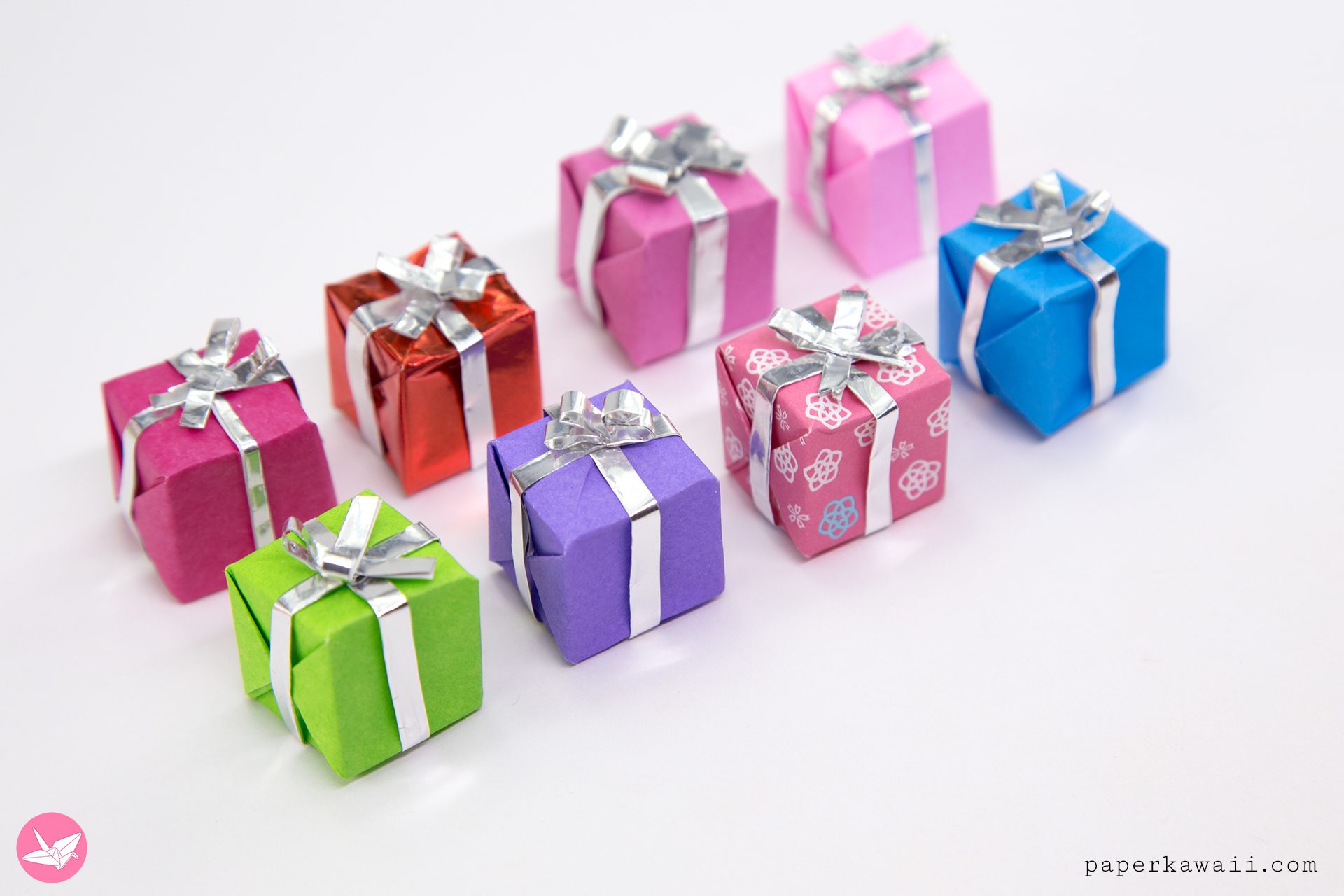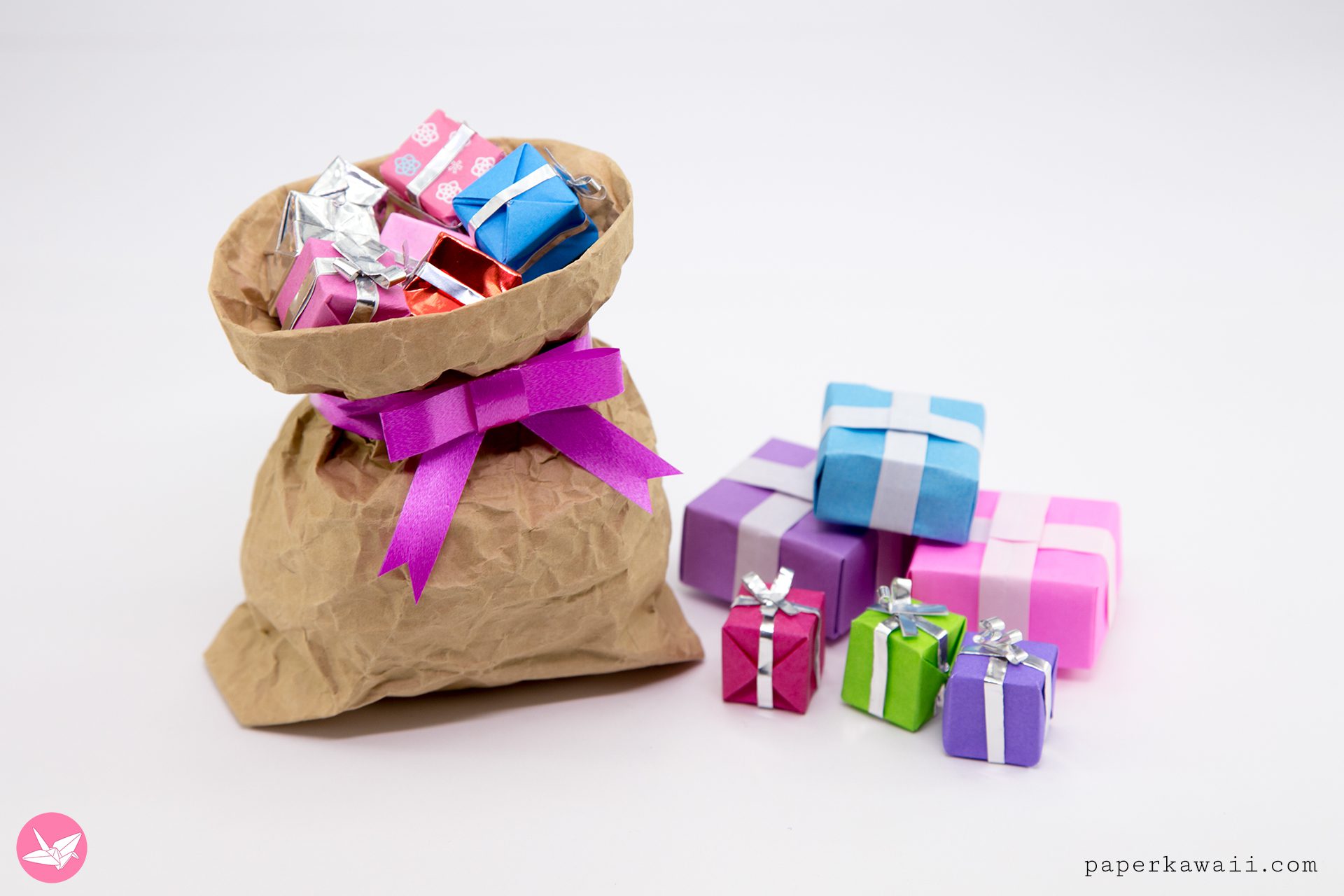 Learn how to make some mini origami presents. These easy presents can be made at any size, but they look super cute when they are miniature. These are a great for dolls houses too. These little origami water balloons do not open, they are like cubes. You blow into them to inflate so they're pretty fun to make as well.
I used silver foil paper for the ribbon, I guess you can use other paper. The foil keeps it's shape so hardly any glue is needed to keep the ribbon in place. I've always been obsessed with little boxes that look like presents on Christmas tree decorations, usually being held by a little teddy bear or Santa.
You can make the bow any way you like, obviously. The way I chose requires a dab of glue to stop it from falling off. Here are some origami bows that would look great, in the origami bow category here.
The larger origami boxes in the photos are the Origami Present Box which opens up as a gift box, and uses no glue and 1 sheet of paper, check out that tutorial here.
Mini Origami Presents
Arrangement: Paper Kawaii (the water bomb itself is a traditional model)
Level: ★★☆☆☆
You will need:
▸ 1 square sheet of paper.
Paper used: 7.5 x 7.5 cm (for the little ones – use any size you like)
Final model size: 2 x 2 x 2 cm
Silver paper size used: 15 x 15 cm cut into strips of 1 x 15 cm.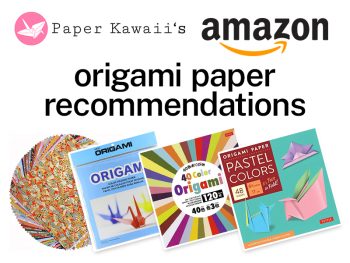 You can check out my personal favourite origami papers, paper craft tools and more on my Amazon.com store.