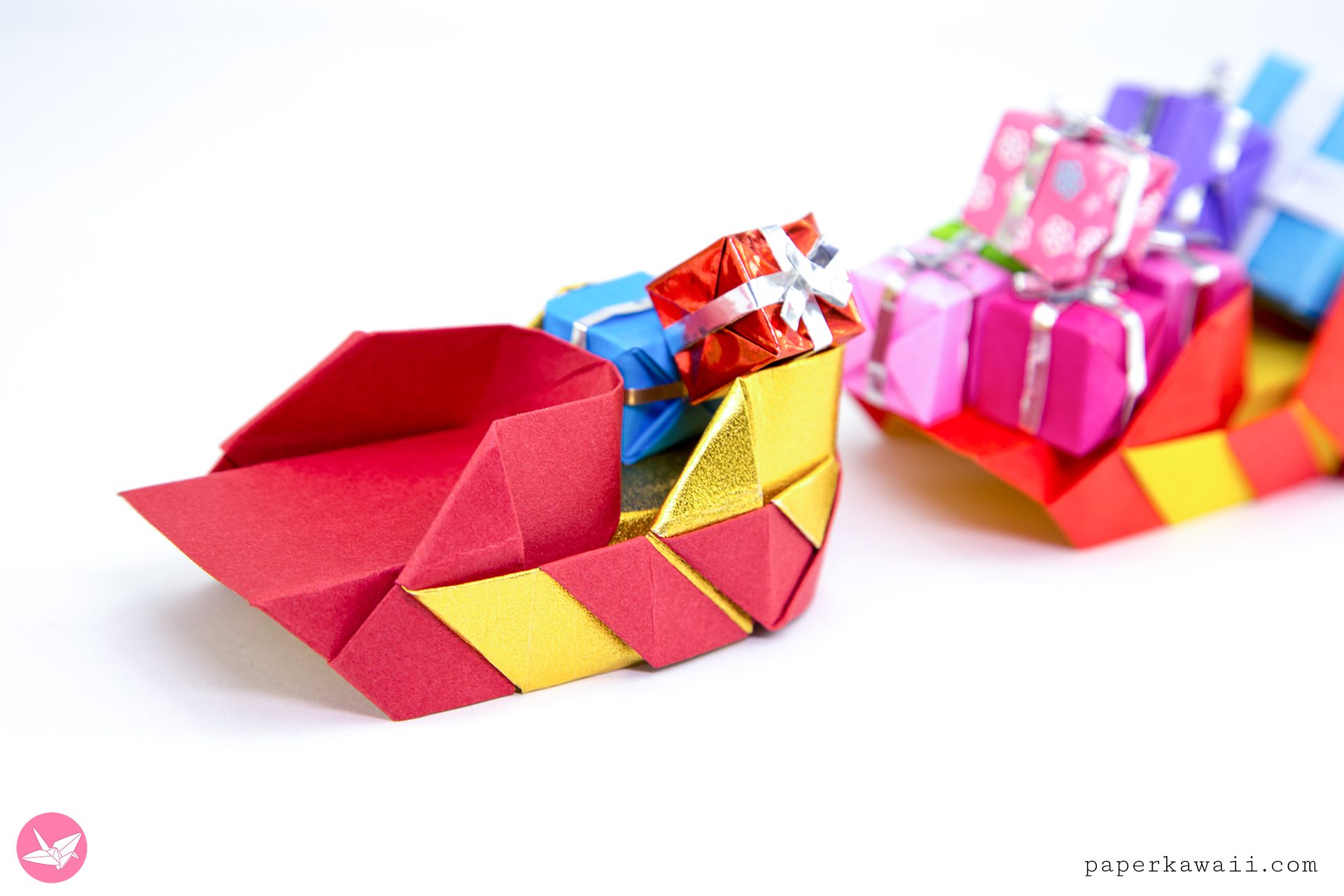 Follow this tutorial to learn how to make an easy origami Santas sleigh for Christmas. This origami sled is very easy to make. Makes a great decoration for Christmas time.
This origami sleigh is made from 2 sheets of square paper. I suppose you could use just the one module, but if you want it to have two sections, make two of them and slot them together.
You could make more than two.. It could be a three-seated-sled! This origami Santa's sleigh is based on the traditional origami Chinese chair. I don't currently have an origami Santa to put in it, but my little reindeers are having fun steering it instead. Please see the end of the post for links to all of the Christmas origami models that were included in the photos.
Origami Santas Sleigh
Design: © Paper Kawaii Copyright Information
Level: ★★☆☆☆
Sorry, there's an error at the start – Start with the colour you want most of your sleigh to be, FACING DOWN.
You will need:
‣ 2 sheets of square paper.
Paper used: 15 x 15 cm
Final model size: 10 x 5 x 3.5 (ish)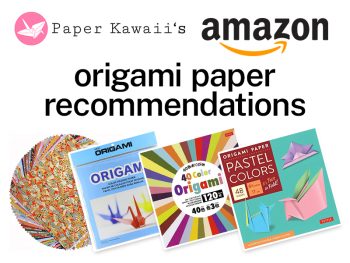 You can check out my personal favourite origami papers, paper craft tools and more on my Amazon.com store.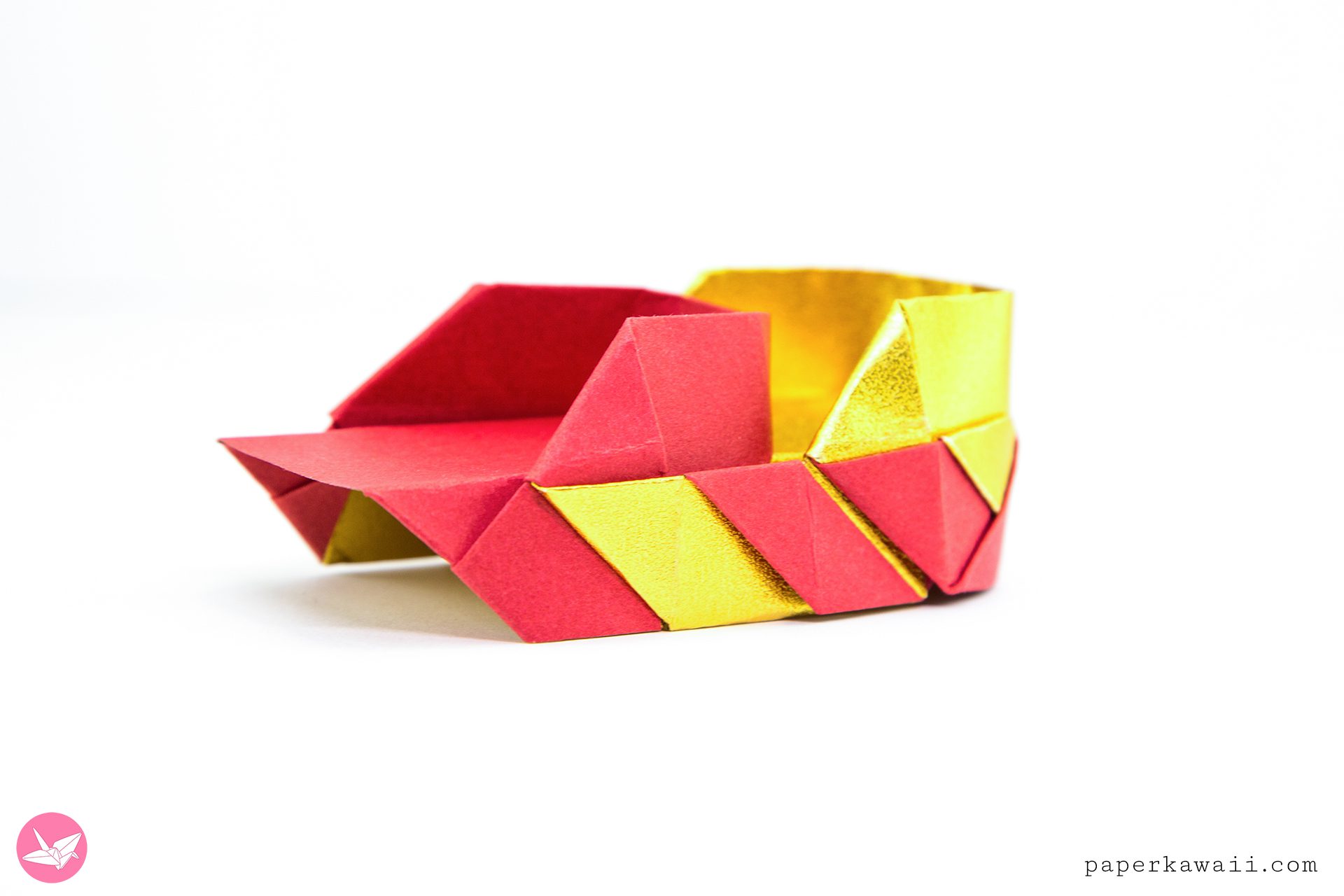 Origami models included in the photos: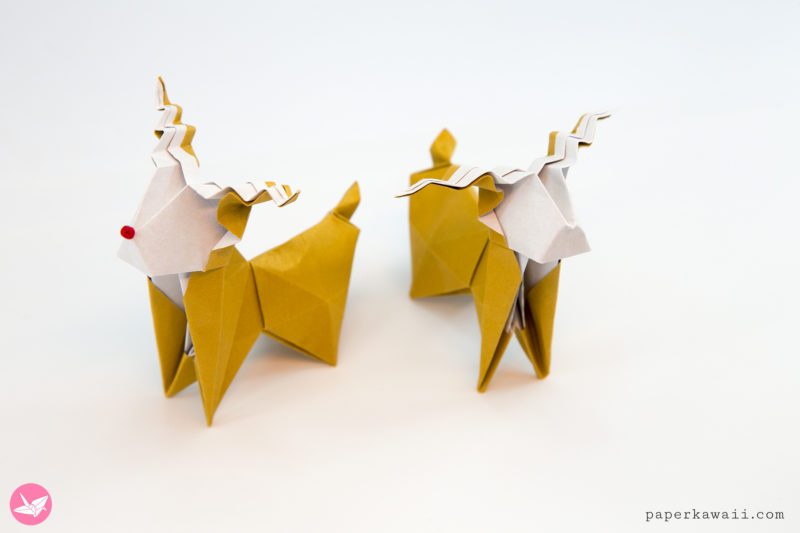 Origami Reindeer
This cute origami reindeer is made from a single sheet of paper, no glue or cutting, add a red nose to make a Rudolf.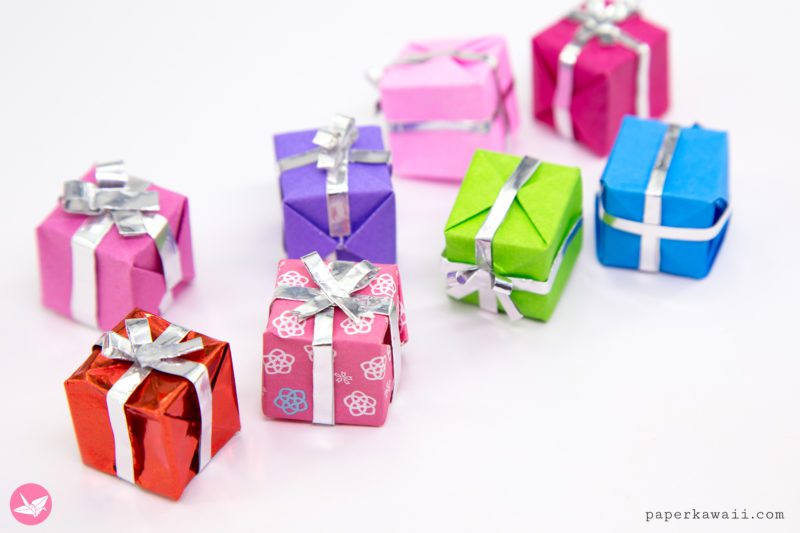 Mini Origami Presents
These easy presents can be made at any size, but they look super cute when they are miniature.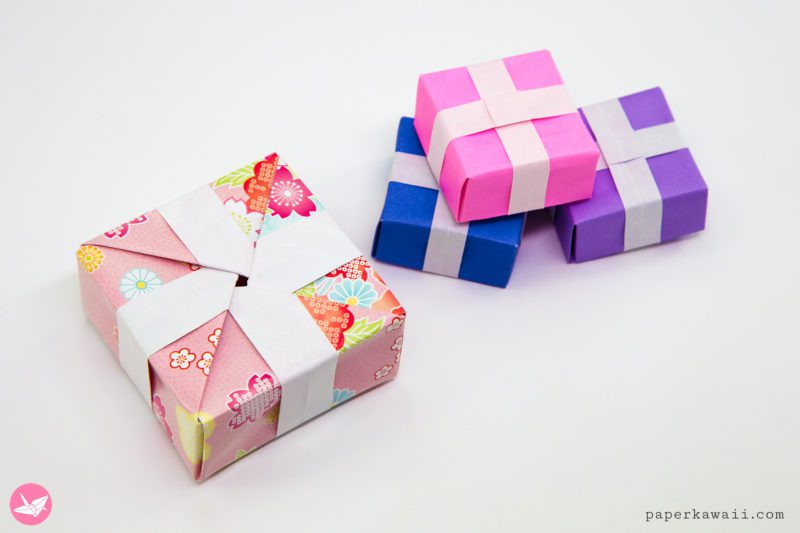 Origami Present Boxes
Make an origami present box that opens at the top. This origami box is made with one sheet of square paper, no glue or cutting is needed.