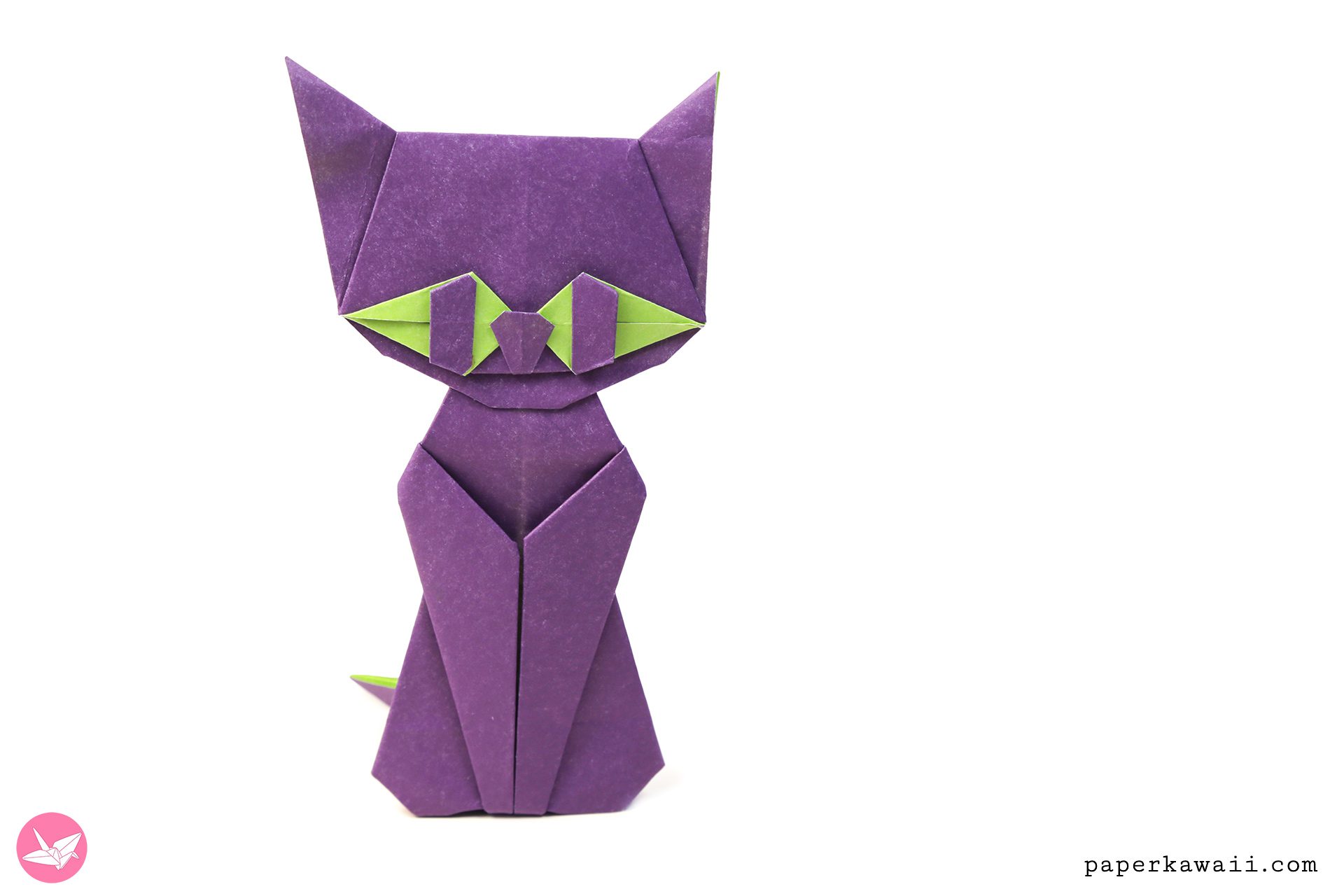 In this tutorial I'll show you how to make an origami cat for halloween. You'll need 3 pieces of paper for this modular model.
Glue is needed to attach the head. Best to use paper that has a different colour on the back and front. Such as black with white on the other side.
Difficulty ★★★☆☆
Designed by Taichiro Hasegawa.
You will need:
3 pieces of paper.
2 are 1 quarter of the other.
I used: 21x21cm and 7x7cm.
For a cute cat use 15×15 cm and 5cm (a bit fiddly)