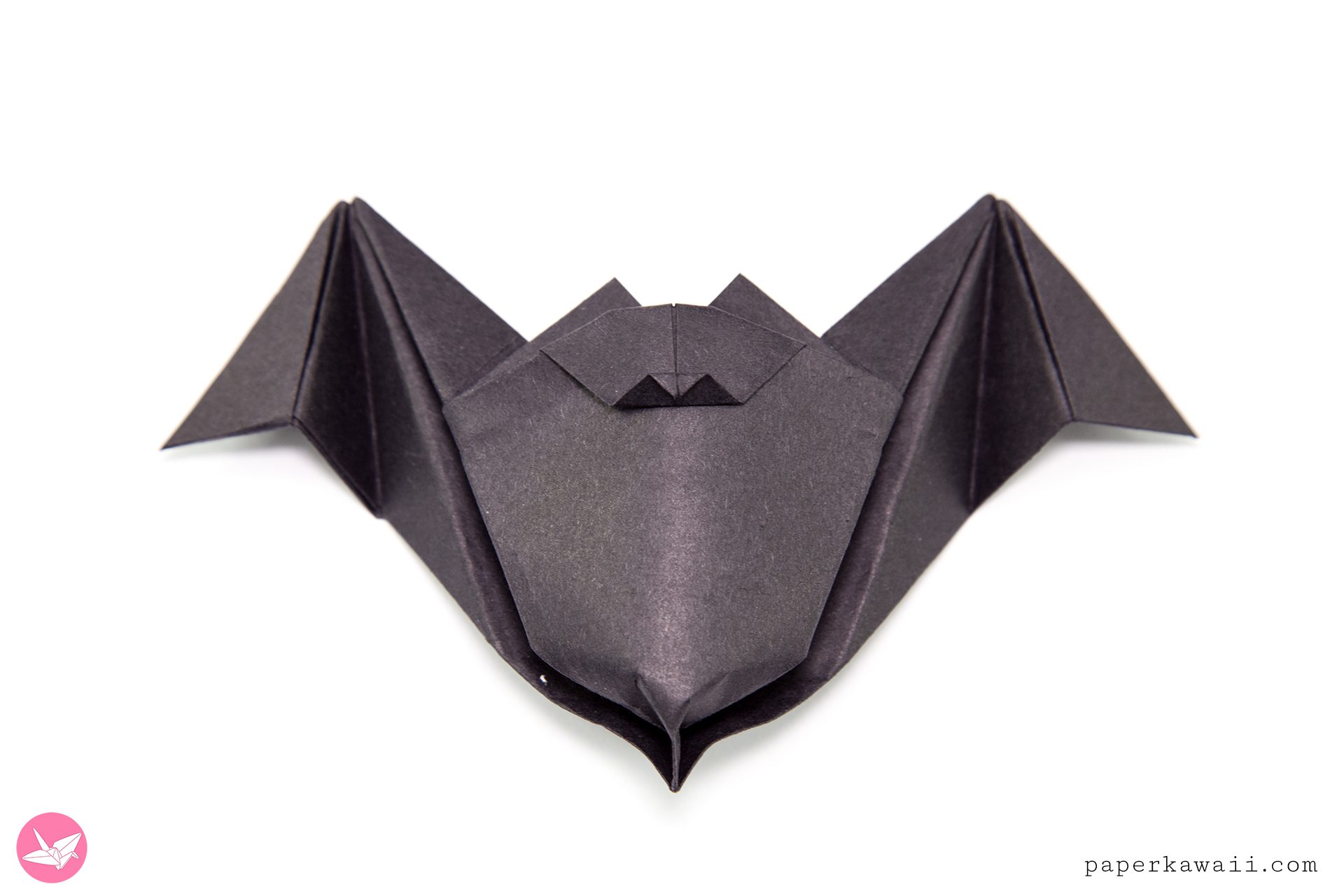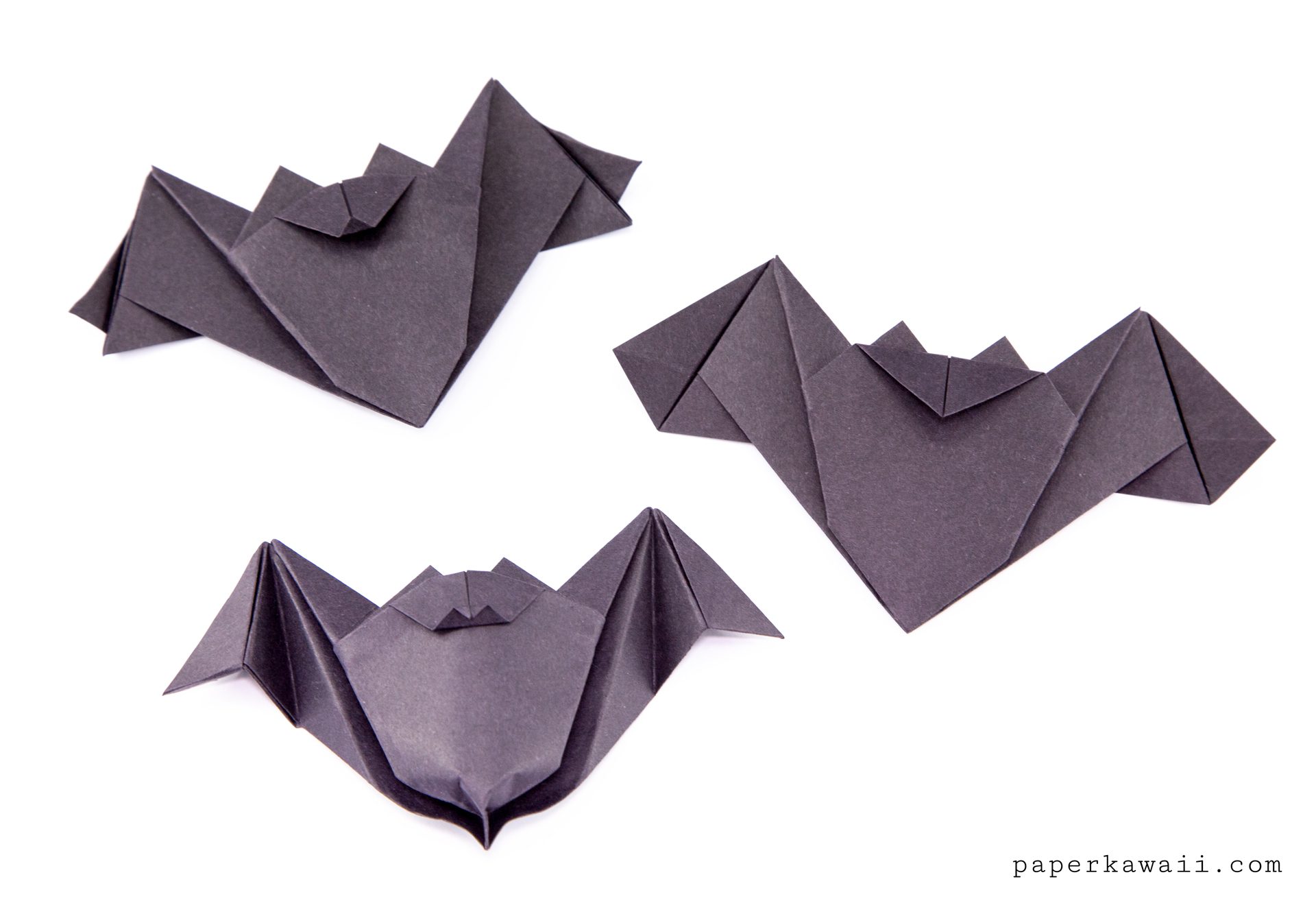 How to make an origami bat with wings outstretched. Hang some origami bats for Halloween decorations. This step by step tutorial uses 1 sheet of square paper.
You can fold this origami bat to be quite simple or more detailed. It also has a pocket at the back meaning you could use it as a Halloween party bag or pouch.
I have many origami Halloween themed origami and paper craft tutorials, check out the Halloween category. Who remembers the Batty Bat song from sesame street? No… just me? Never mind.
You can use quite thick paper and different textures to experiment, I was thinking about crumpling up some large black paper and then folding mr. Bat!
Origami Bat Tutorial
Design: © Paper Kawaii Copyright Information
Level: ★★☆☆☆
You will need:
‣ 1 sheet of square paper.
Paper size example: 17 x 17 cm
Final model size: 14 x 8 cm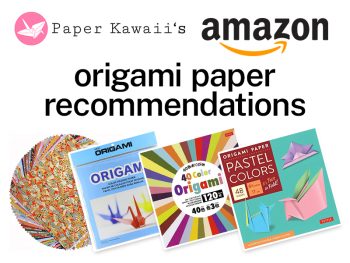 You can check out my personal favourite origami papers, paper craft tools and more on my Amazon.com store.