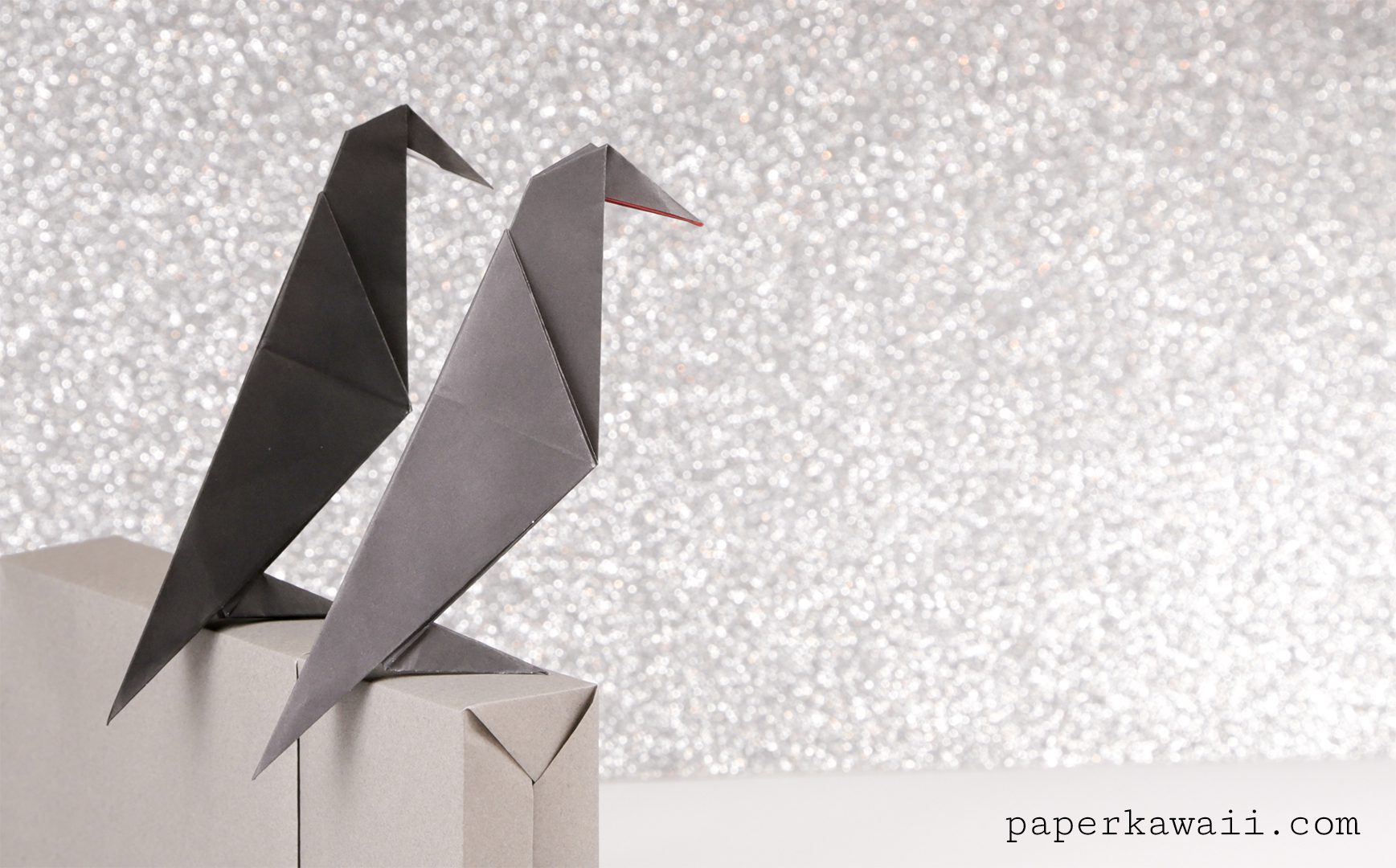 Learn how to make a simple origami crow. This origami bird is perfect at all times of year, especially Halloween. This origami crow can perch on ledges and objects. Easy to make.
This is a simple Traditional design made with one sheet of square paper. This standing crow is great for Halloween displays.
I now have two little origami crows sitting on my computer monitor. They are quite friendly… They could be ravens or black birds or a different coloured bird.
Mr Crows are perching on one of my Origami Tomb Stone Boxes.
Design: Traditional
Level: ★★☆☆☆
You will need:
▸ 1 sheet of square paper. To get some similar paper to that in the video, click here.
Size Used: 15 x 15 cm
A Photo Tutorial is available on the Origami Photo Tutorials page.