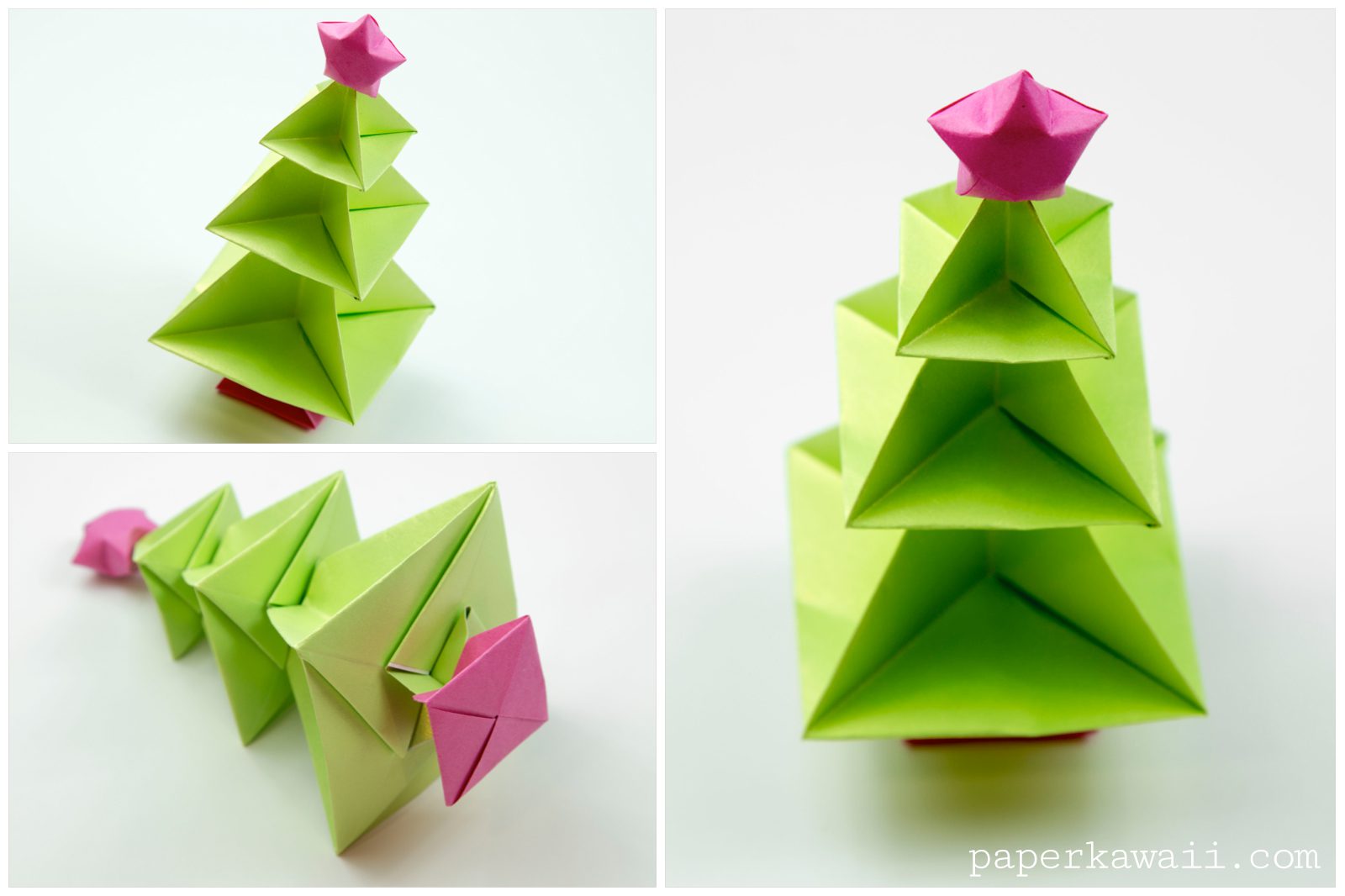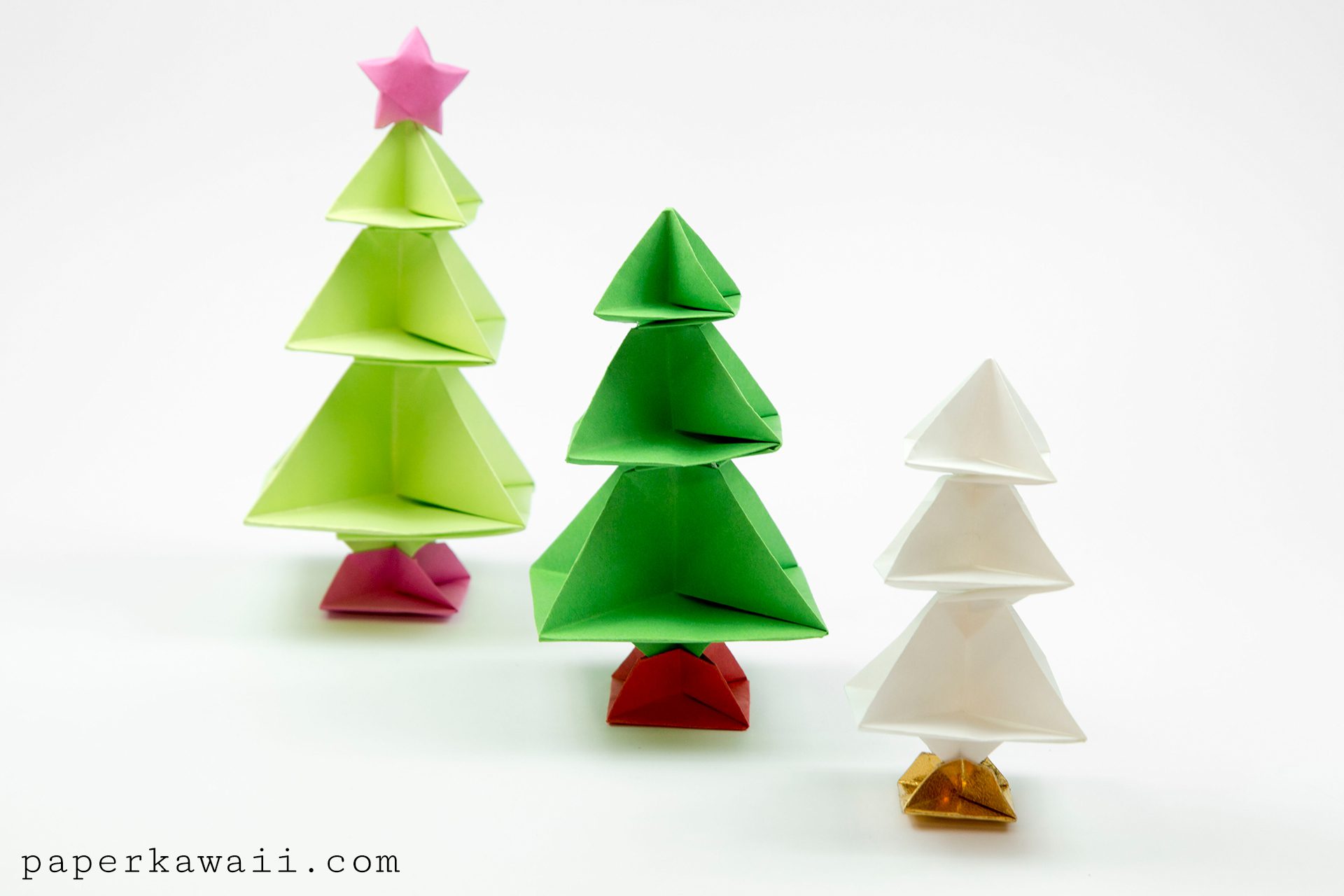 How to make a pretty Origami Christmas Tree. This intermediate level modular origami tree is made with 4 sheets of square paper. Add an origami lucky star on top.
This origami Christmas tree is more on the challenging side of intermediate. Also it may be worth mentioning, this is one of the models I may not have actually bothered to make a tutorial for. This is because I am not completely happy with it, it has its issues. This tree is based on the module from the Origami Cube Star.
These little origami trees look really nice from the underside, so they'd make nice hanging decorations.
You could use the same sized square paper for all the layers, which would result in a different looking tree, or just use one layer, and a base.
Tutorial for the lucky stars, (using 1.5cm strip) is here.
Design: © Paper Kawaii Copyright Information
Level: ★★★☆☆
You will need:
▸ 4 square sheets of paper
▸ Glue is recommended. (if you're using foil paper you may not need it)
Sizes:
20 x 20 cm (lower layer)
15 x 15 cm (middle layer)
10 x 10 cm (2 sheets one for tree top, one for the base)
For other sizes, the 3 sheets should be increase in quarters, so if you use 30 x 30 cm, divide it by 4, giving you 7.5 – which is 1 quarter.
So then the medium sheet needs to be 3 quarters the size, (3 x 7.5) and the smallest sheet needs to be 2 quarters (half) the size (2 x 7.5)
So… 30 x 30, 22.5 x 22.5 and 15 x 15 cm.
Final size: 13 x 7 cm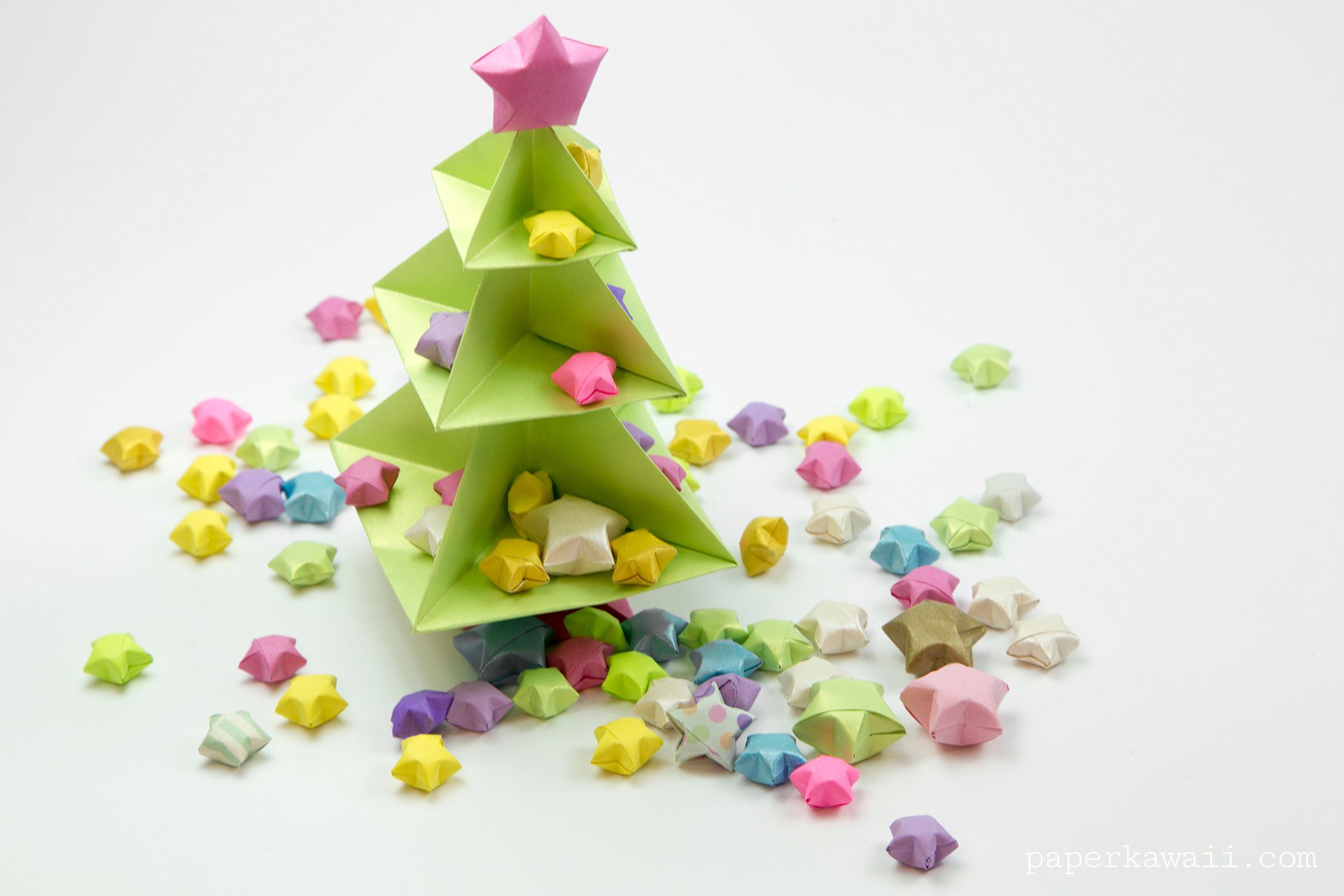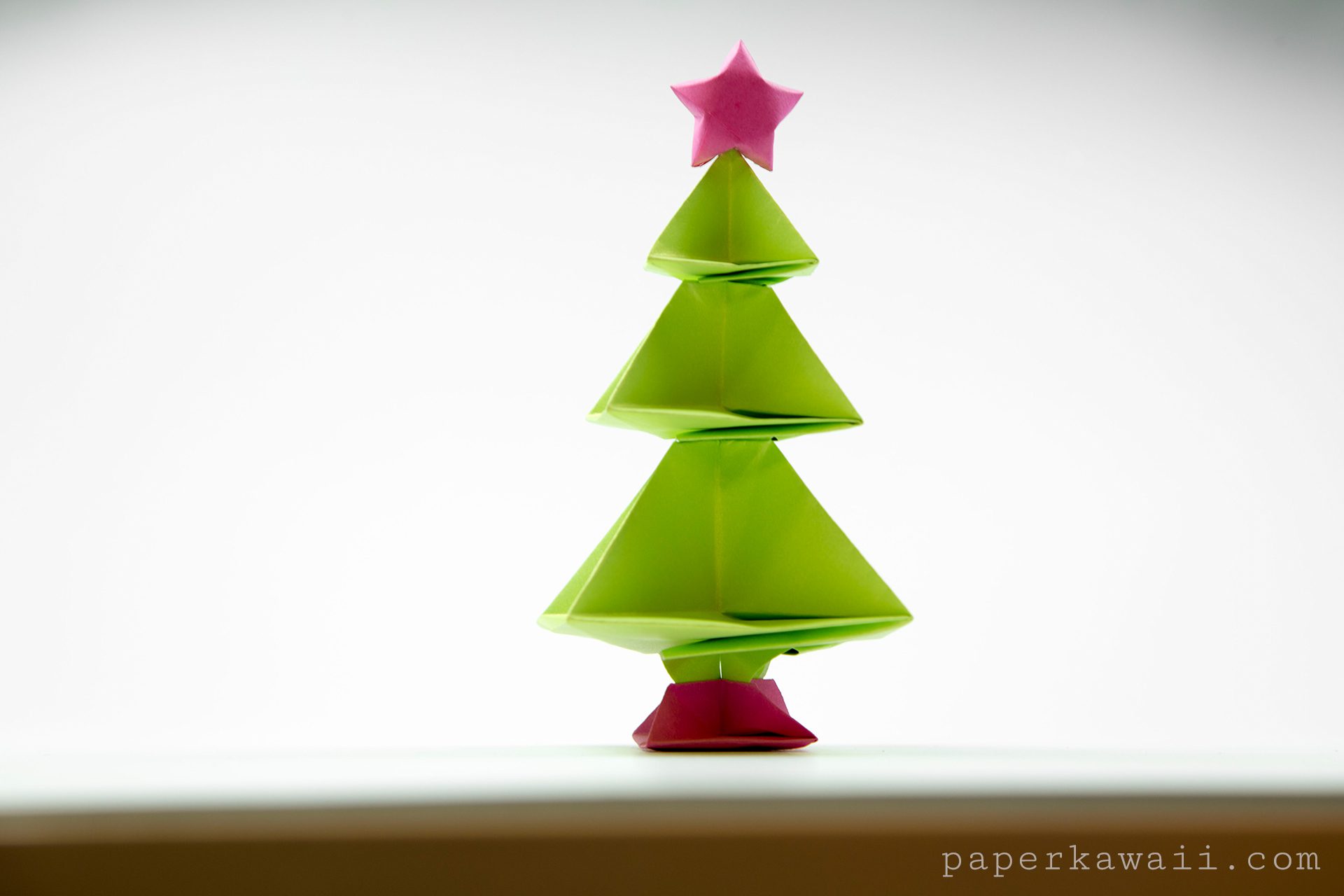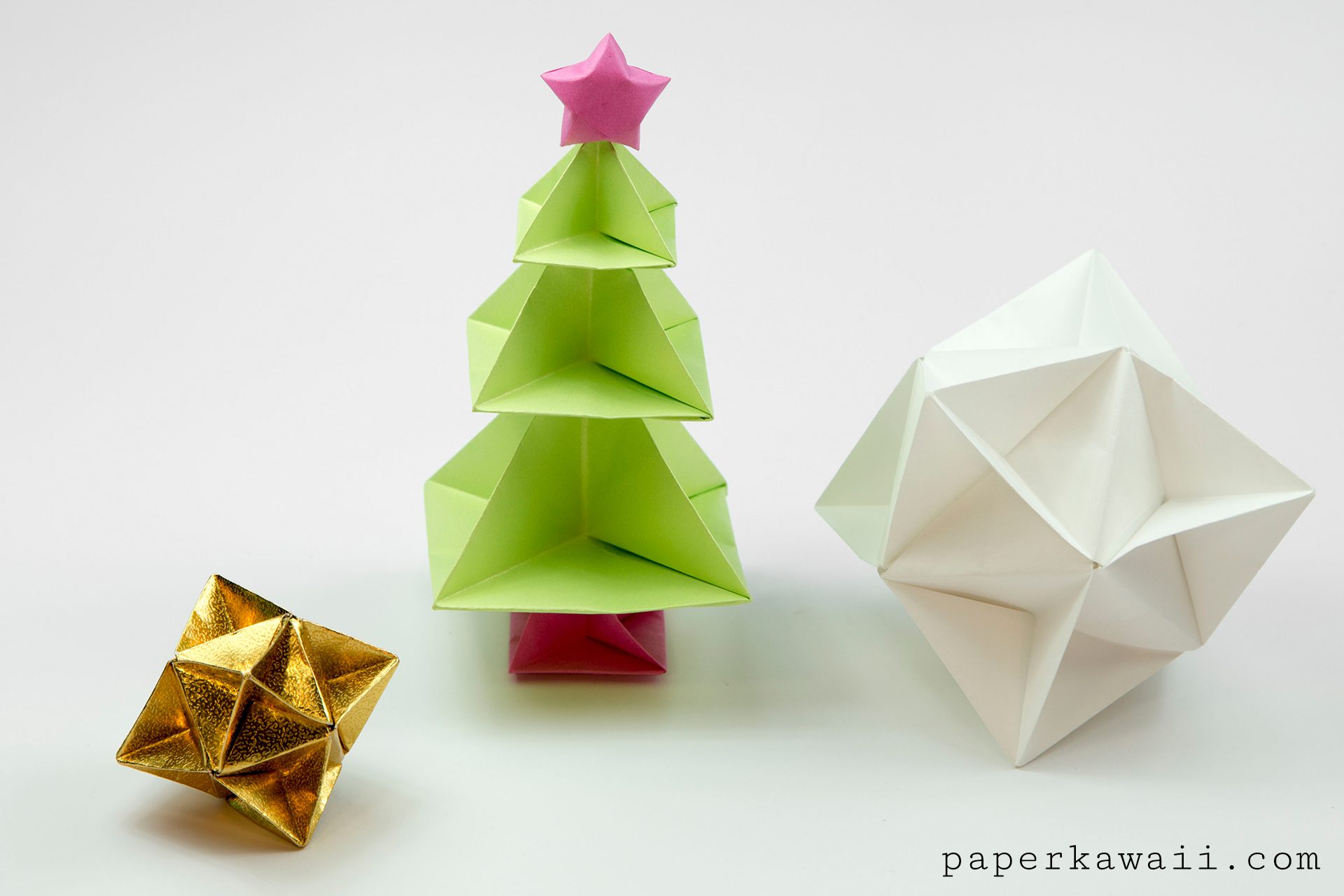 This tree is based on the module from the Origami Cube Star.