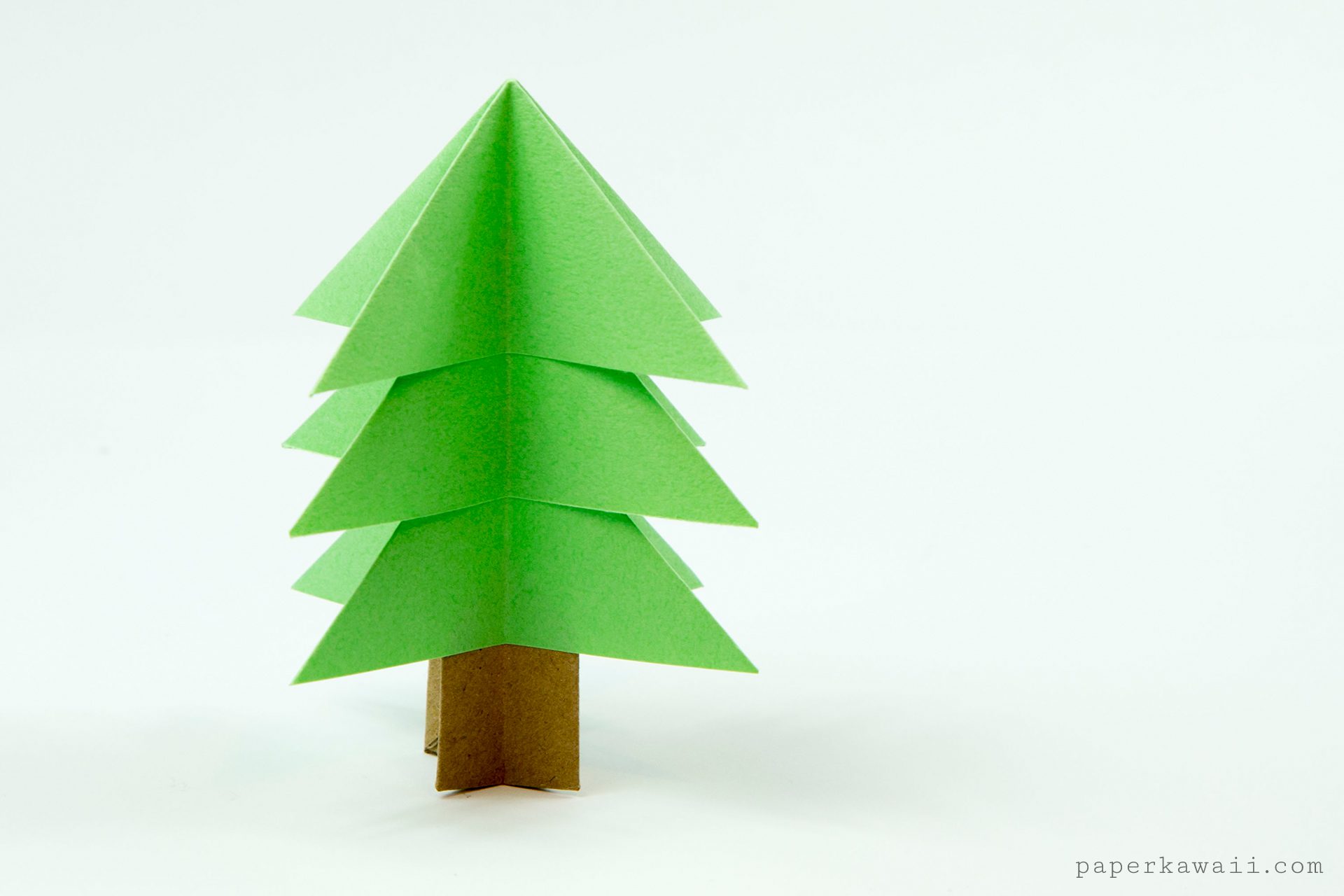 Learn how to make an Easy Origami Christmas Tree. Make this origami tree from 4 sheets of square paper, stand this tree up or make it into a Christmas card.
So this cute little origami Xmas tree couldn't really be any easier, if the trunk is too tricky, just use the green tree sections without it, but it really is easy to make.
I know that most people would find the previous origami Christmas tree (tutorial here) too hard to make, so I thought I'd come up with something that anyone can fold.
It does need a bit of glue to hold it together but I think it's acceptable. (Sorry hardcore pureland origami fans!)
Design: © Paper Kawaii Copyright Information (But I'm sure others may have designed it too, as it's so simple.)
Level: ★★☆☆☆
You will need:
▸ 4 sheets of square paper
▸ Glue
Suggested Size: 7.5 x 7.5 cm
Final size: 9.5 x 7.5 cm
A Photo Tutorial is available on the Origami Photo Tutorials page.