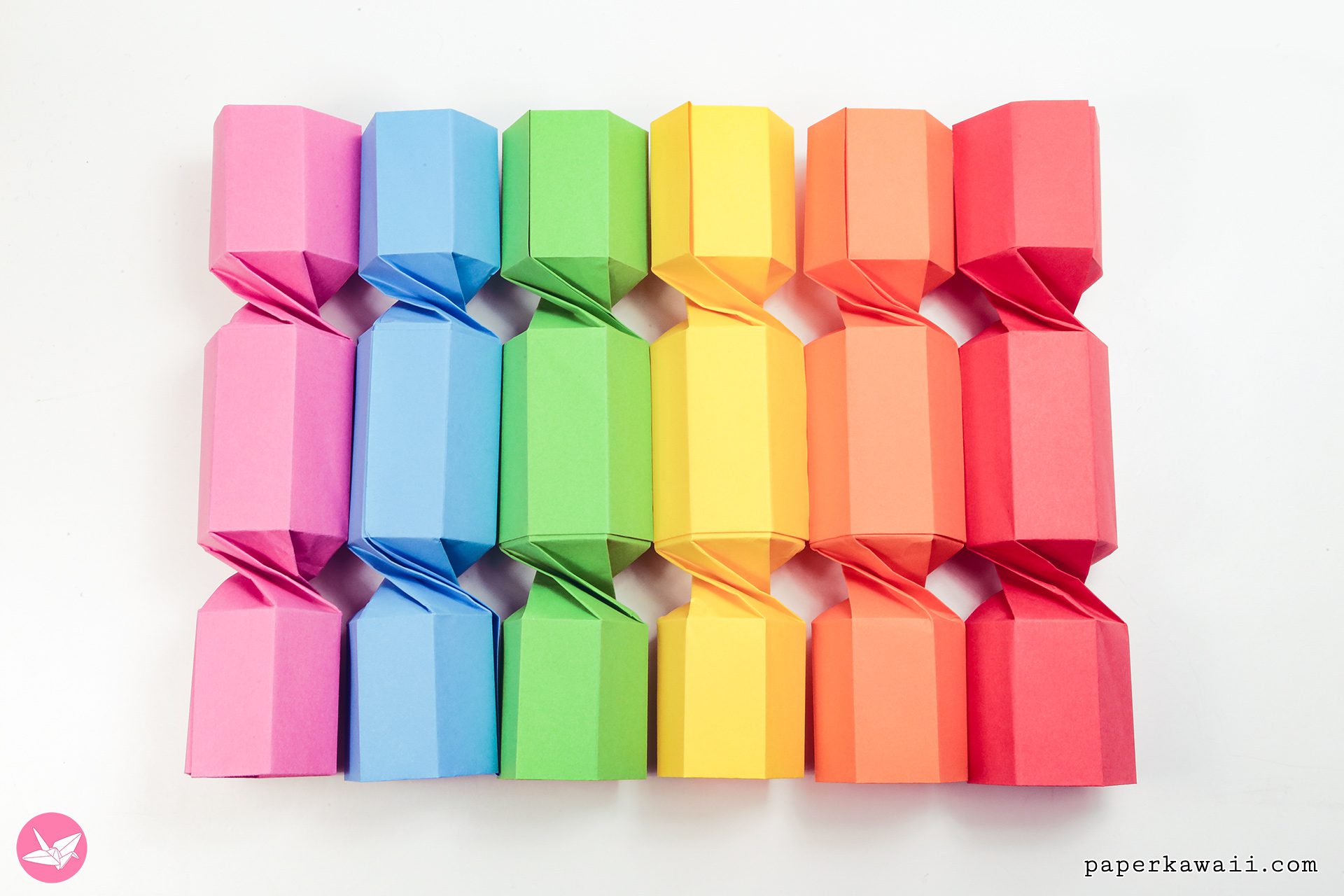 How to fold a pretty origami Christmas cracker gift box. It opens so you can use as actual crackers, or as a gift box. Easy to follow video tutorial.
Once you get the hang of it, it doesn't take too long, so create a very personal and handmade touch for the Christmas dinner table, and add little gifts that your family and friends would actually like to receive.
Use different coloured paper like I did, or for a more uniform look, use thick textured paper, or crisp white paper, music note paper, or metallic paper.
This awesome box is made with one sheet of paper for both ends. I have shown how to easily twist the box using a paper towel roll if needed.
Level: ★★★☆☆
Copyright: Paper Kawaii
You will need:
2 pieces of A4 paper or Letter paper.
Pencil
A paper towel roll cut in half.
Or you could use 2 bottles, or some other cylindrical thing that will fit, these are only to help with the twisting, they aren't going to be glued in or anything.