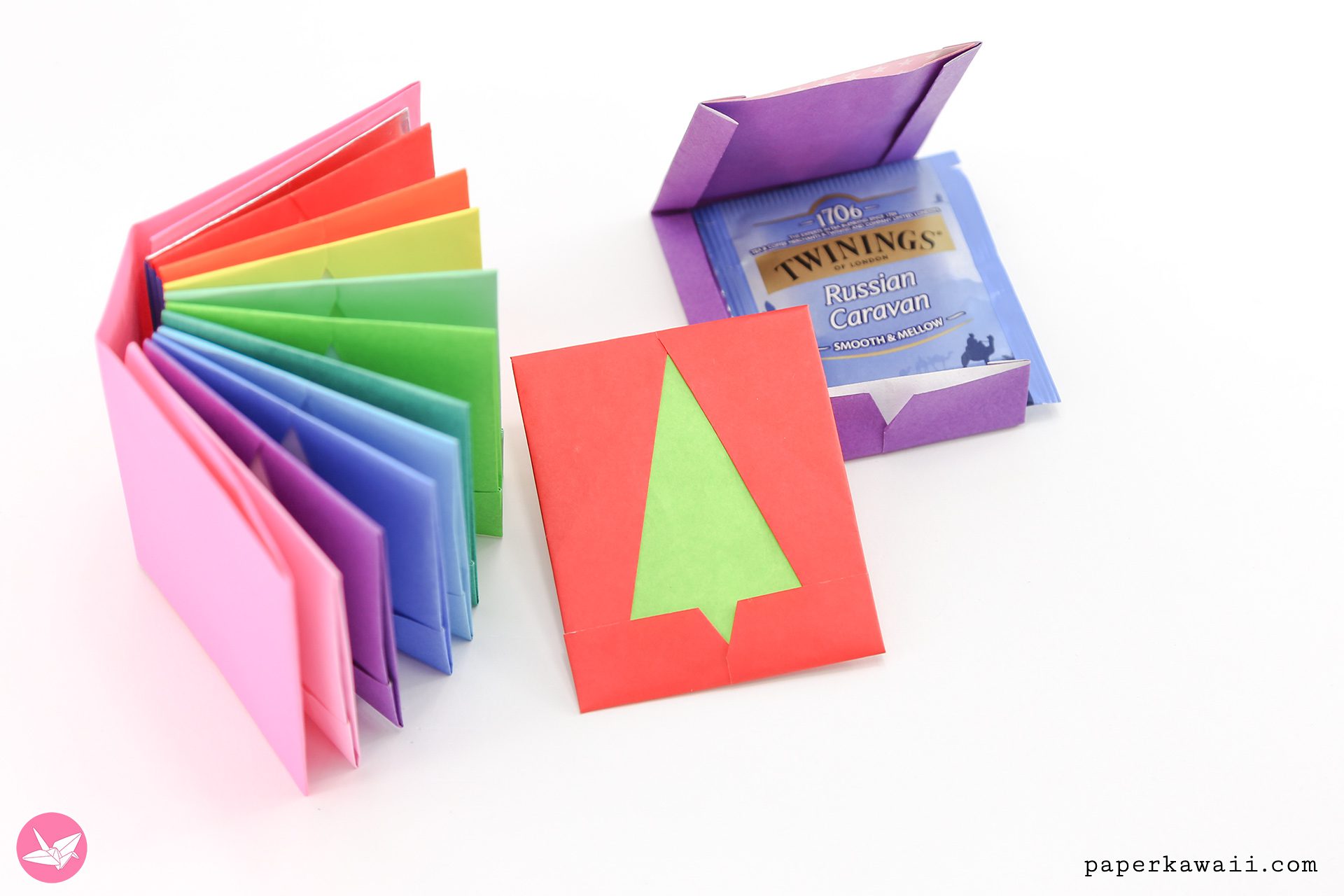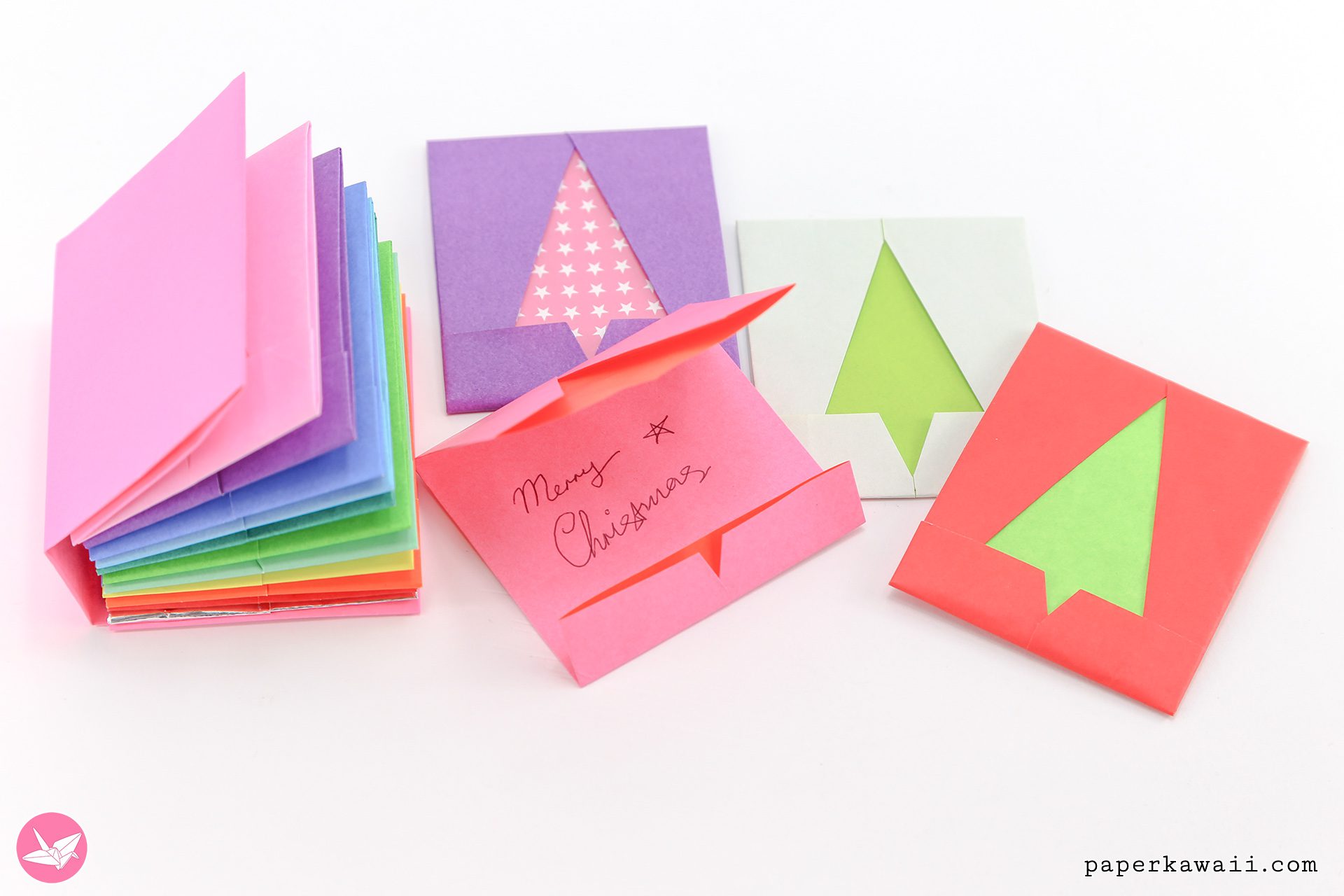 Learn how to make an origami Christmas tree envelope. These origami envelopes or pockets are perfect to write Xmas messages or give little gifts such as money, gift cards or even tea. No glue required.
Who likes tea? I know a lot of people who do, you could make a pretty cool handmade Christmas gift by selecting different teas and making a "gift book" – yep, I did just make that up.
Other things to do with them: write "Merry Christmas" in them and give to people. Or use them as gift tags on Christmas presents, or.. pop some money in them, or make a book of redeemable chores.
I'm not sure why I ended up making them into a little book. I just ended up with so many of them and thought they might look cute as a booklet. I hope you enjoy making these origami Christmas tree envelopes.
Origami Christmas Tree Envelope
Design: © Paper Kawaii Copyright Information
Level: ★★☆☆☆
You will need:
Paper used: 15 x 15cm or for tea 17 x 17 cm
Book cover & "hinges": 2 sheets of A4 paper or you can use US letter paper.
Final model size: Approx. 6.5 x 8 cm ish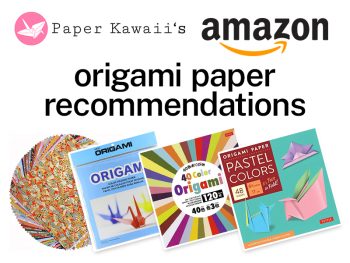 You can check out my personal favourite origami papers, paper craft tools and more on my Amazon.com store.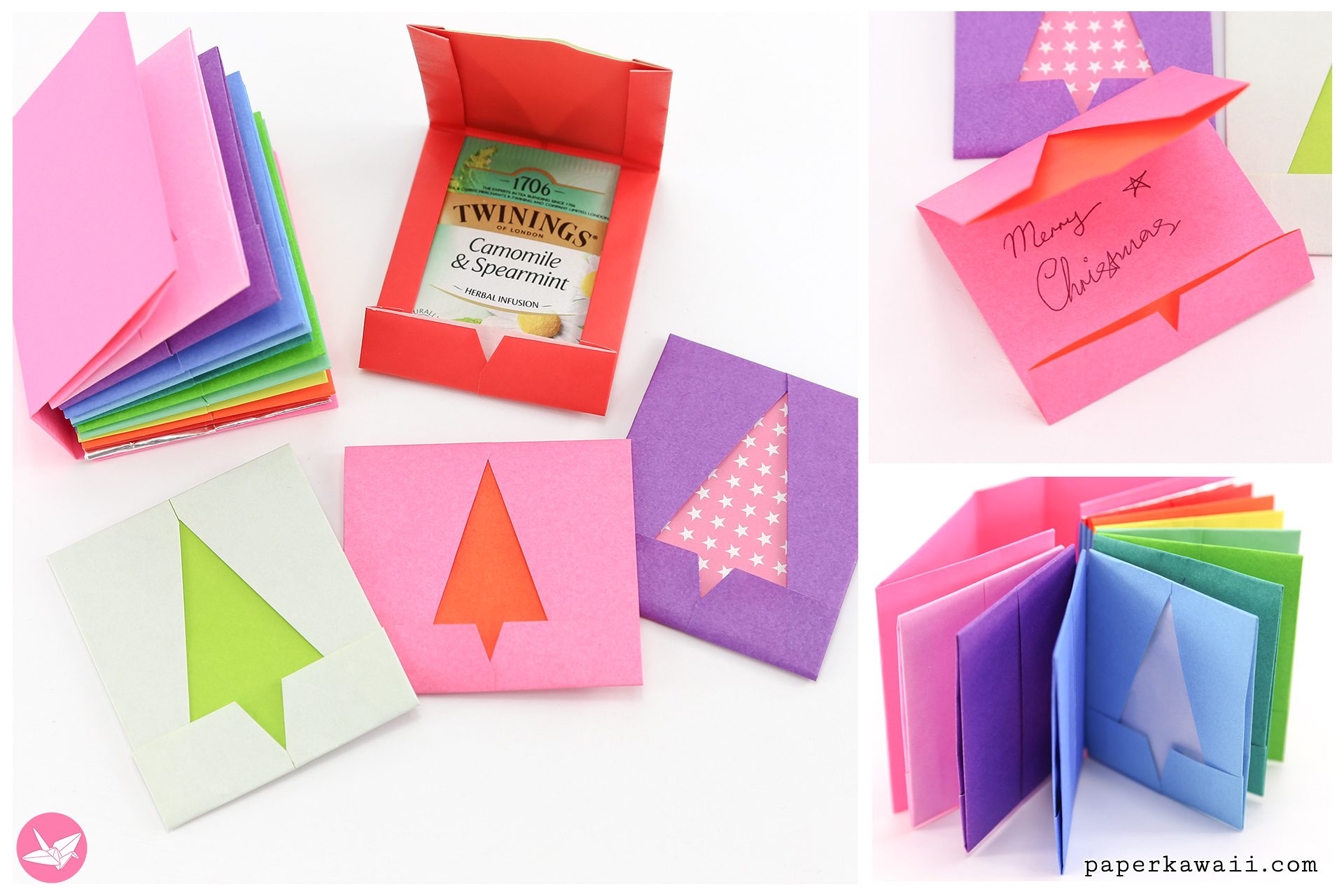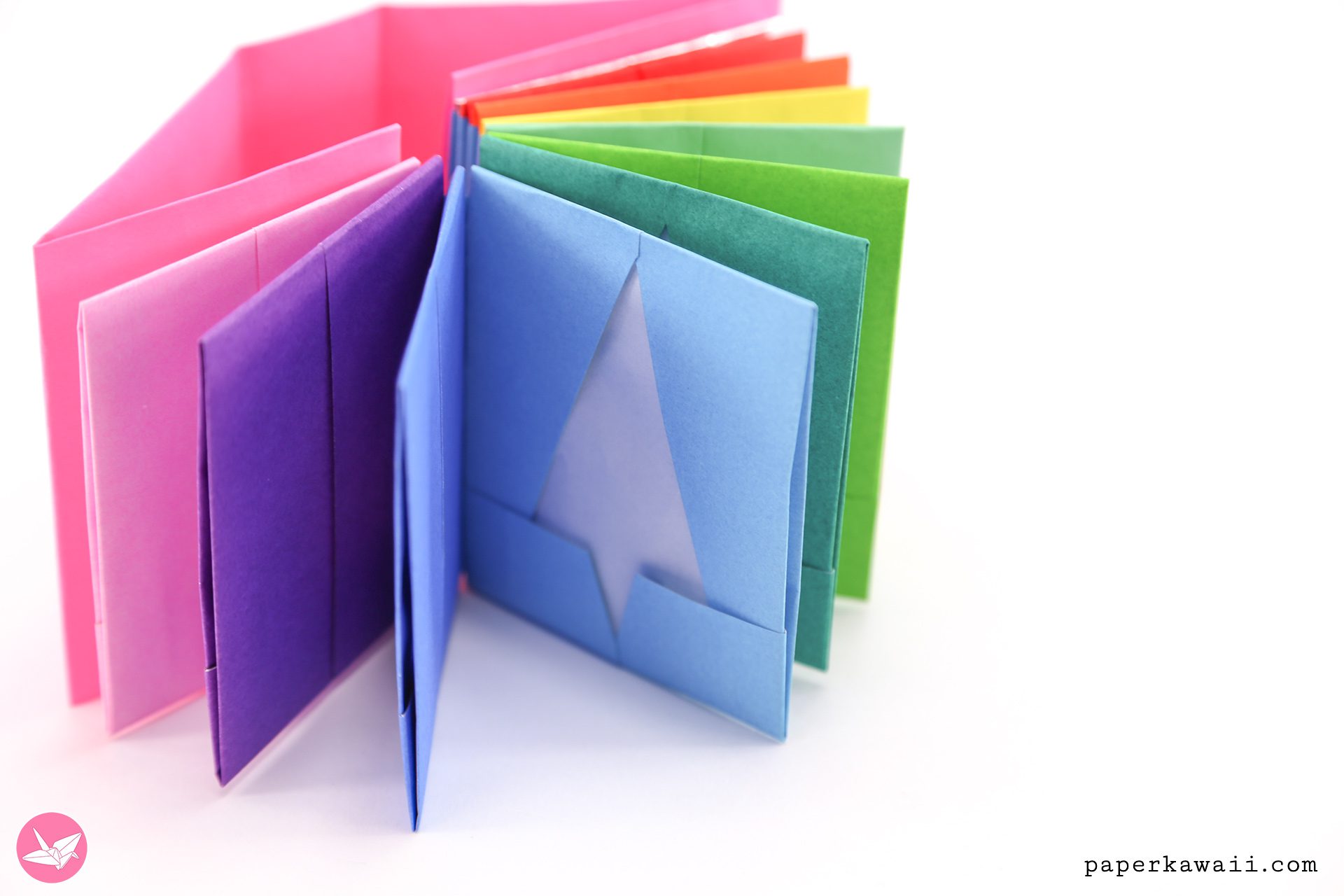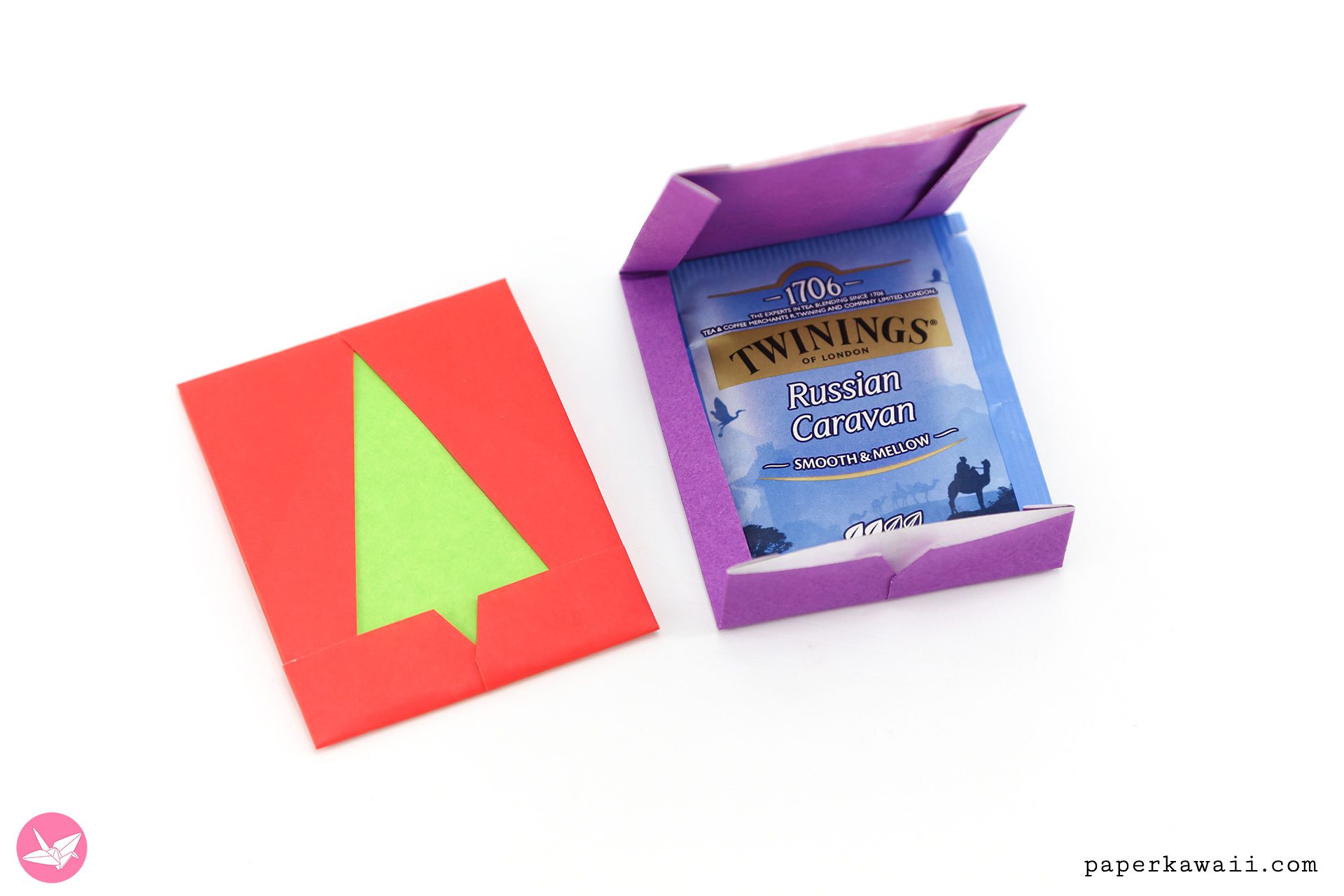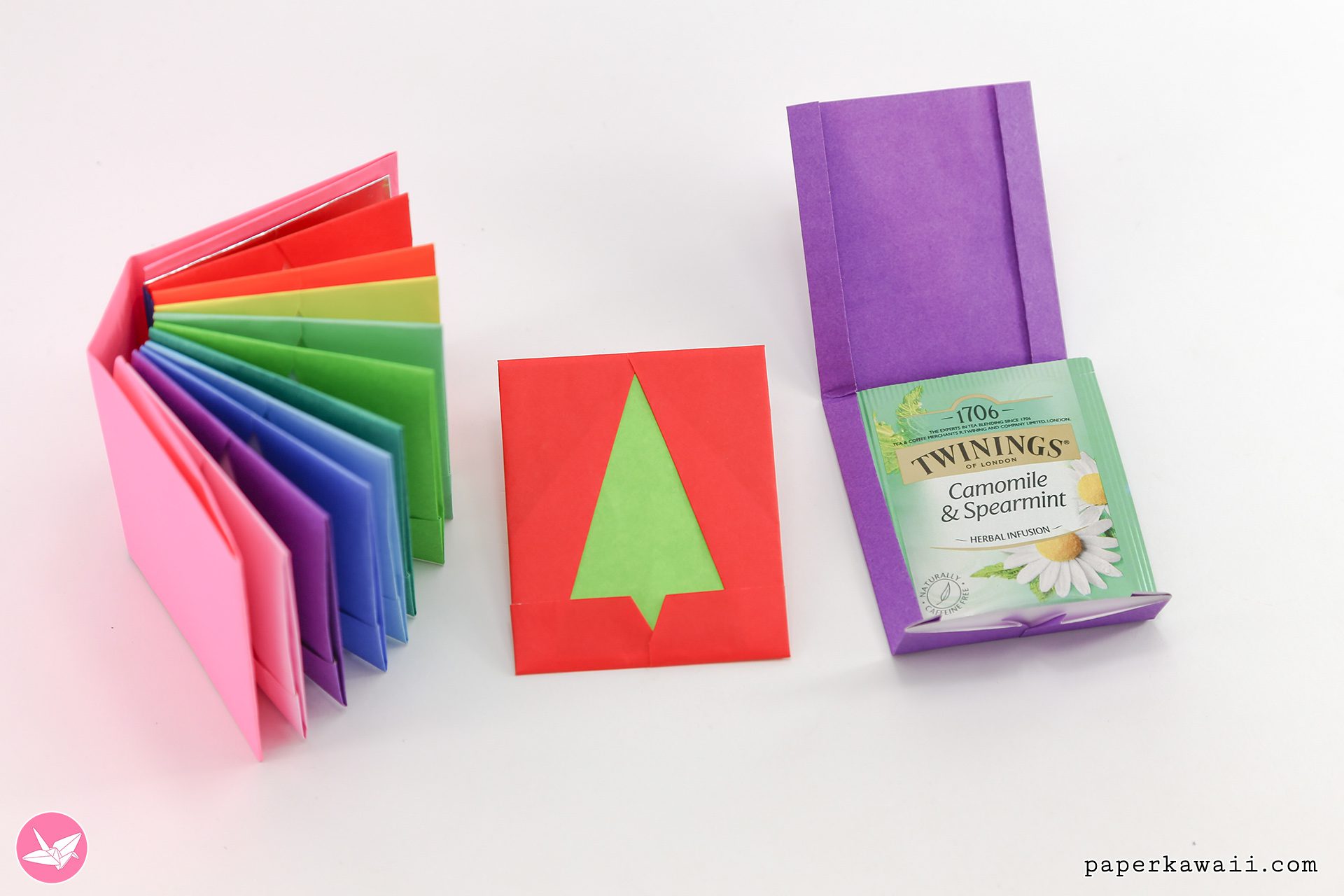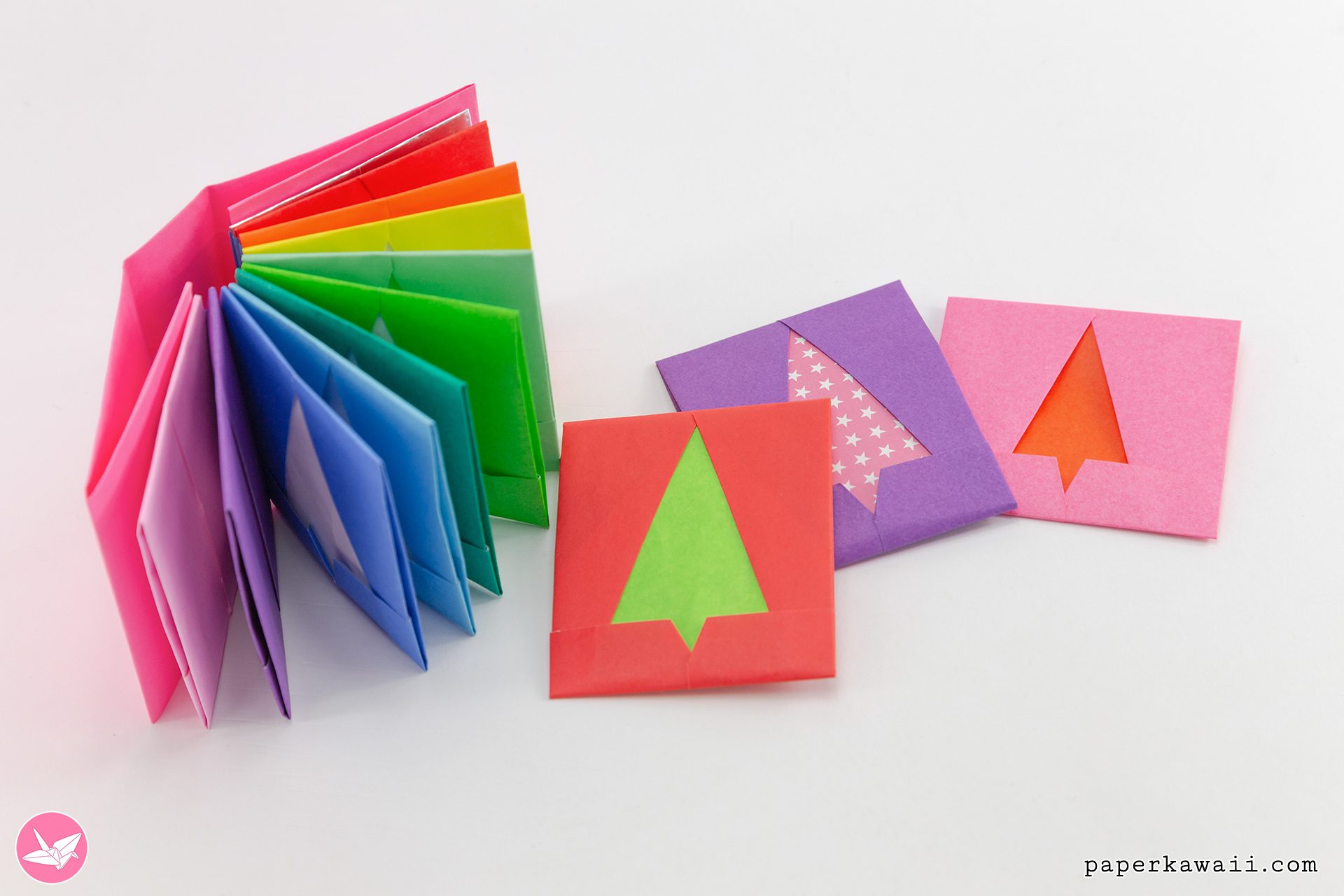 Related Origami: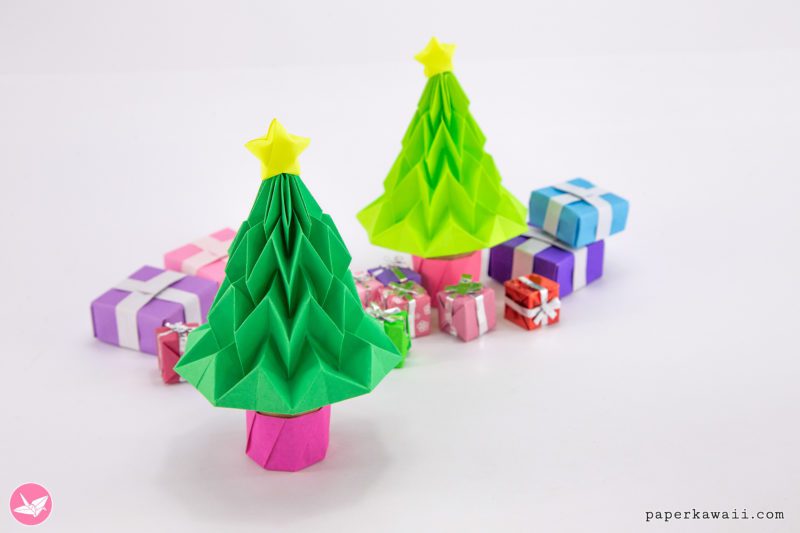 Origami Xmas Tree
1 sheet origami Christmas trees, make one and hand it on your real tree.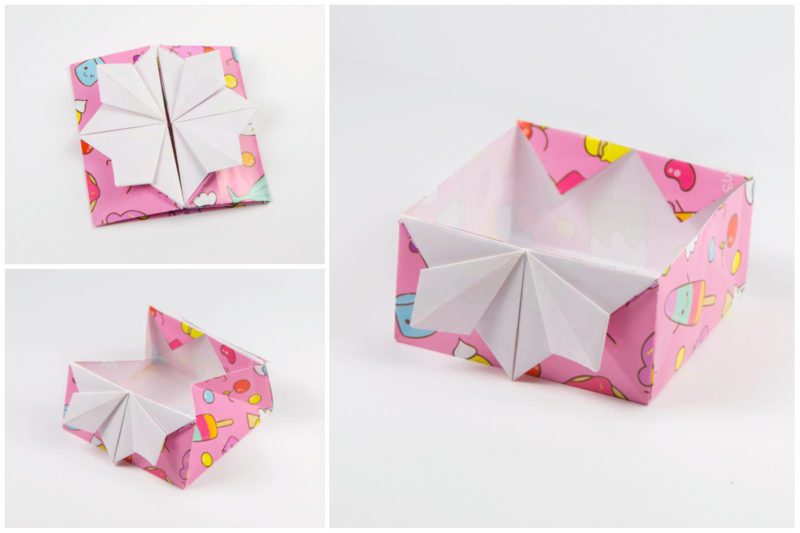 Envelope Box
Traditional Japanese envelope, great as a Christmas envelope!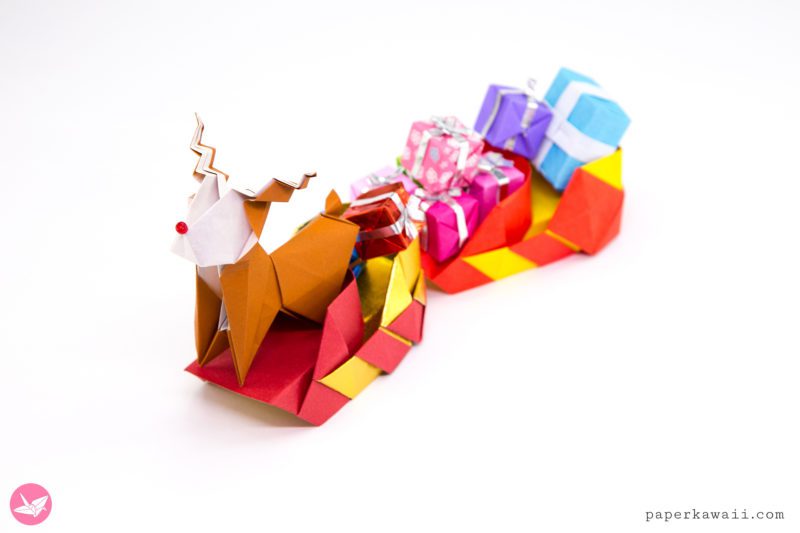 Origami Reindeer
Cute little origami reindeers, sleigh and Christmas presents optional.