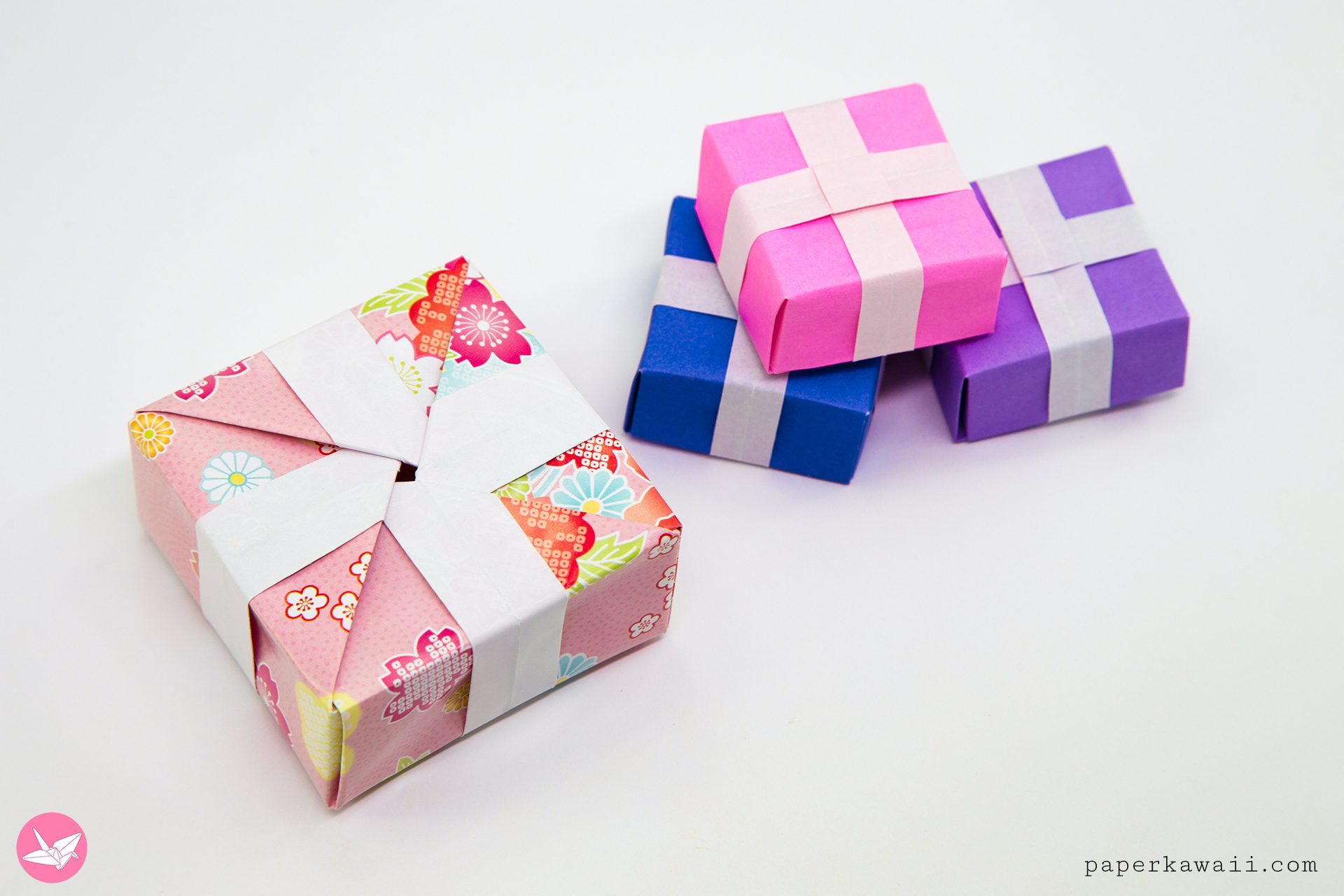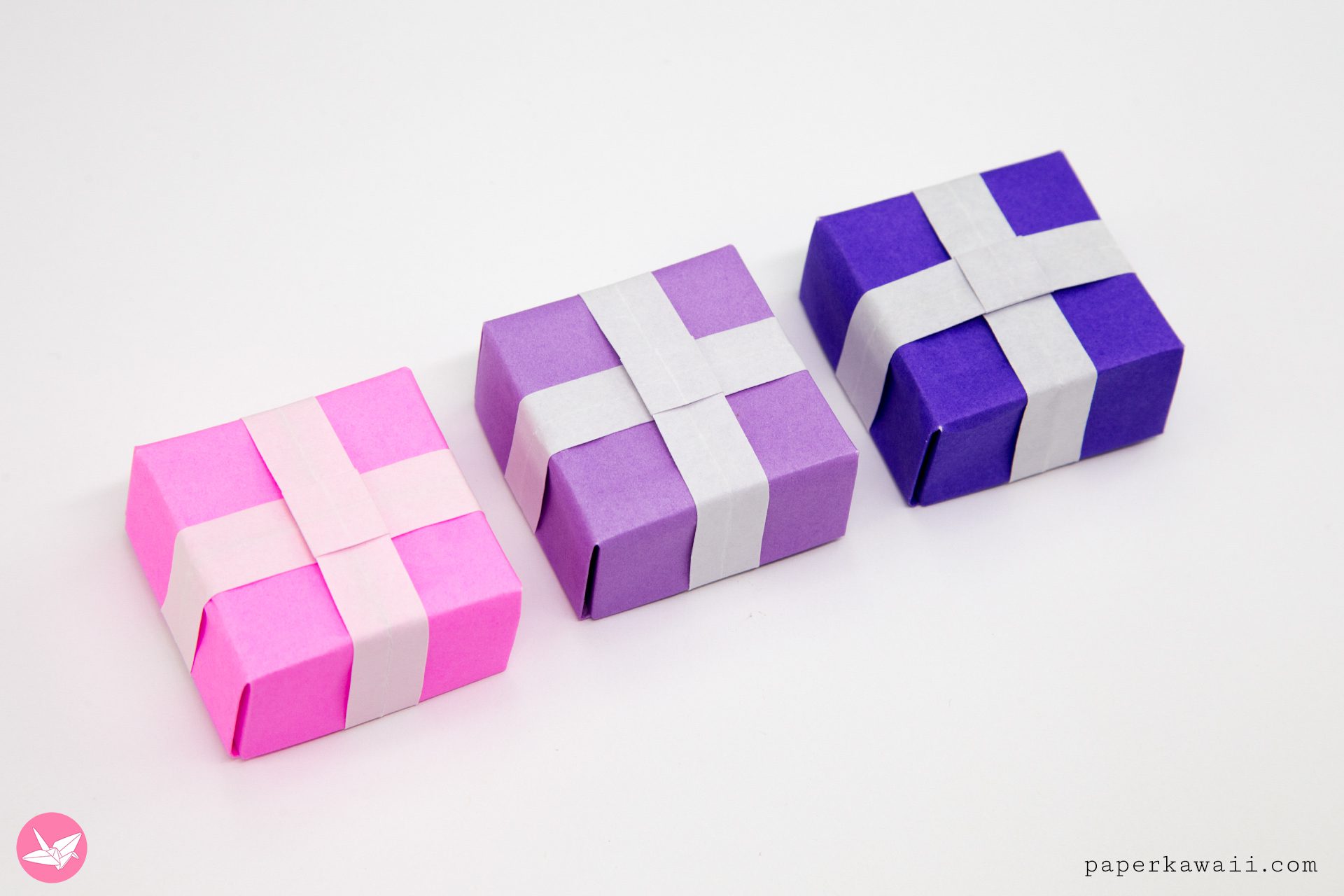 Make an origami present gift box that opens at the top. This origami box is made with one sheet of square paper, no glue or cutting is needed. Looks the same on both sides, give small gifts in them, without needing to wrap it.
These origami gift boxes are pretty easy to make, they're sturdy and I really like how they have the 'ribbon' all the way around. I have used paper that has a white side and a coloured side. If you used paper with the same colour on both sides, there would be no contrast.
The plain coloured paper I used was cheap paper from Daiso. The pretty cherry blossom paper used for the larger one is actually wrapping paper, again from Daiso. It came in a pack with three little rolls. Wrapping paper might actually be the perfect paper to use for this origami present box.
Included at the start of the video are: Lucky Stars, Lucky Hearts & Mini Presents.
Origami Present Gift Box
Design: © Paper Kawaii Copyright Information (I feel like I might have combined two models here, I've seen the closing method used in a few other boxes, and the 'cross' was inspired by the traditional Verdi's vase model.)
Level: ★★★☆☆
You will need:
‣ 1 sheet of square paper.
Paper used: 17.5 x 17.5 cm
Final model size: 4 x 4 x 2 cm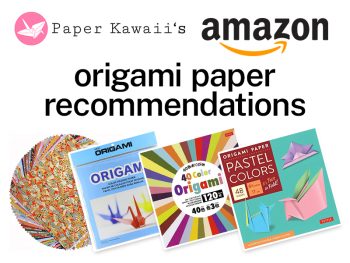 You can check out my personal favourite origami papers, paper craft tools and more on my Amazon.com store.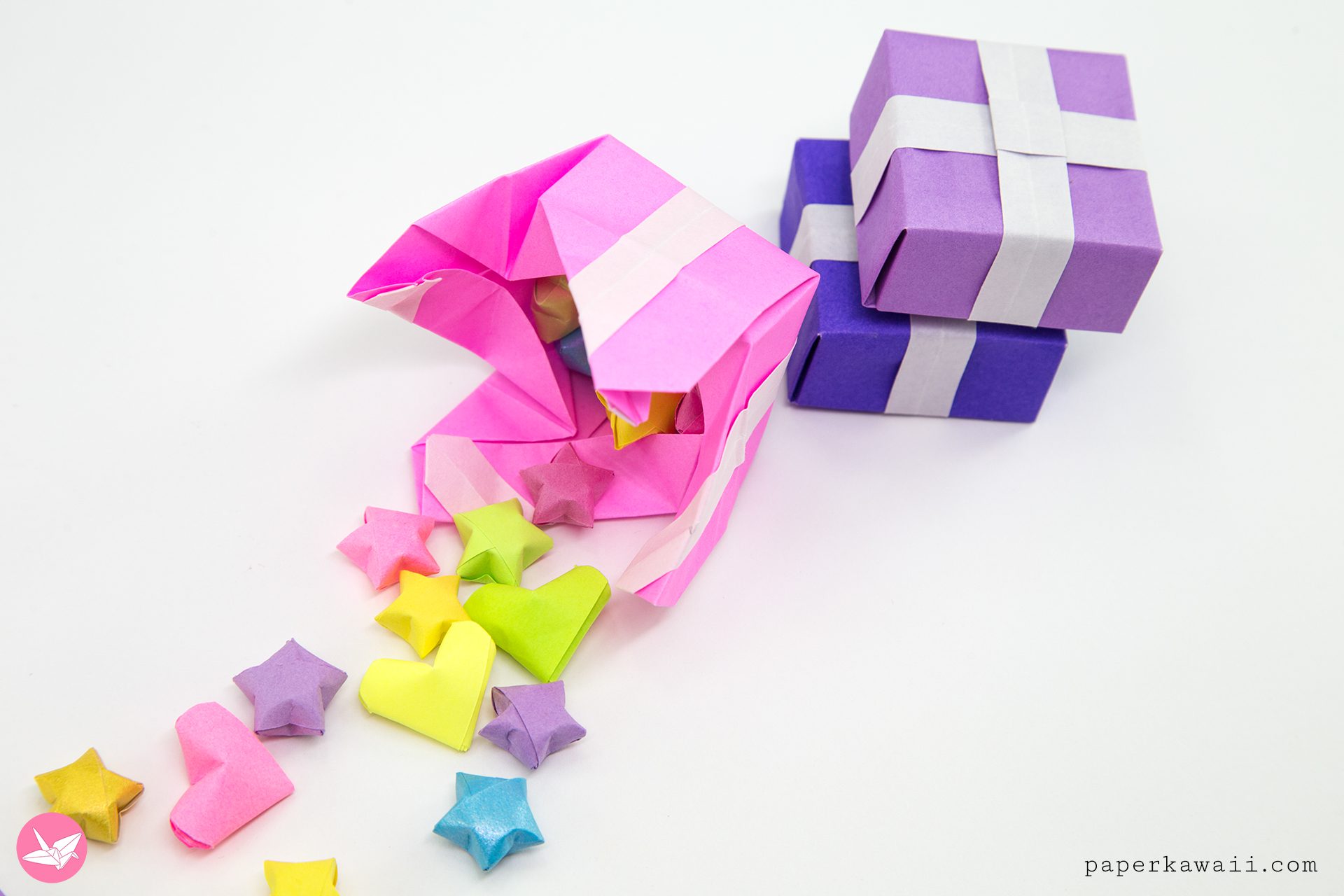 Related Origami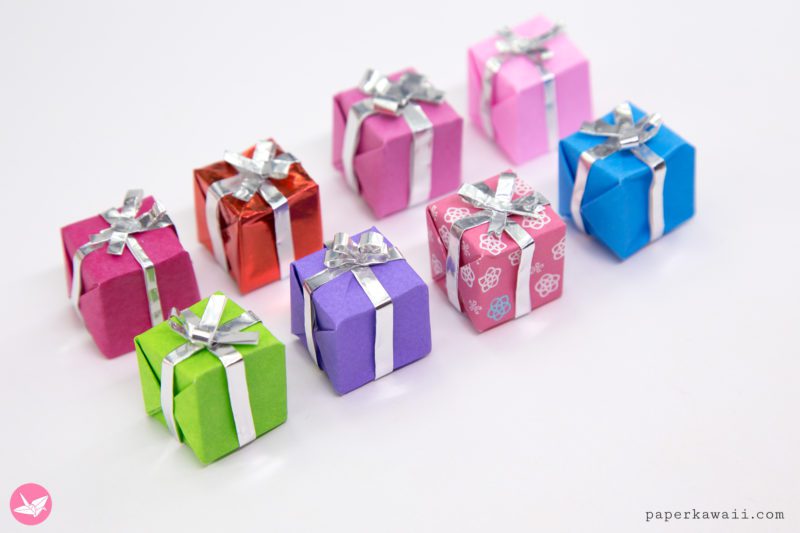 Mini Presents
Mini origami presents! These easy presents can be made at any size, but they look super cute when they are miniature. These are a great for dolls houses too!