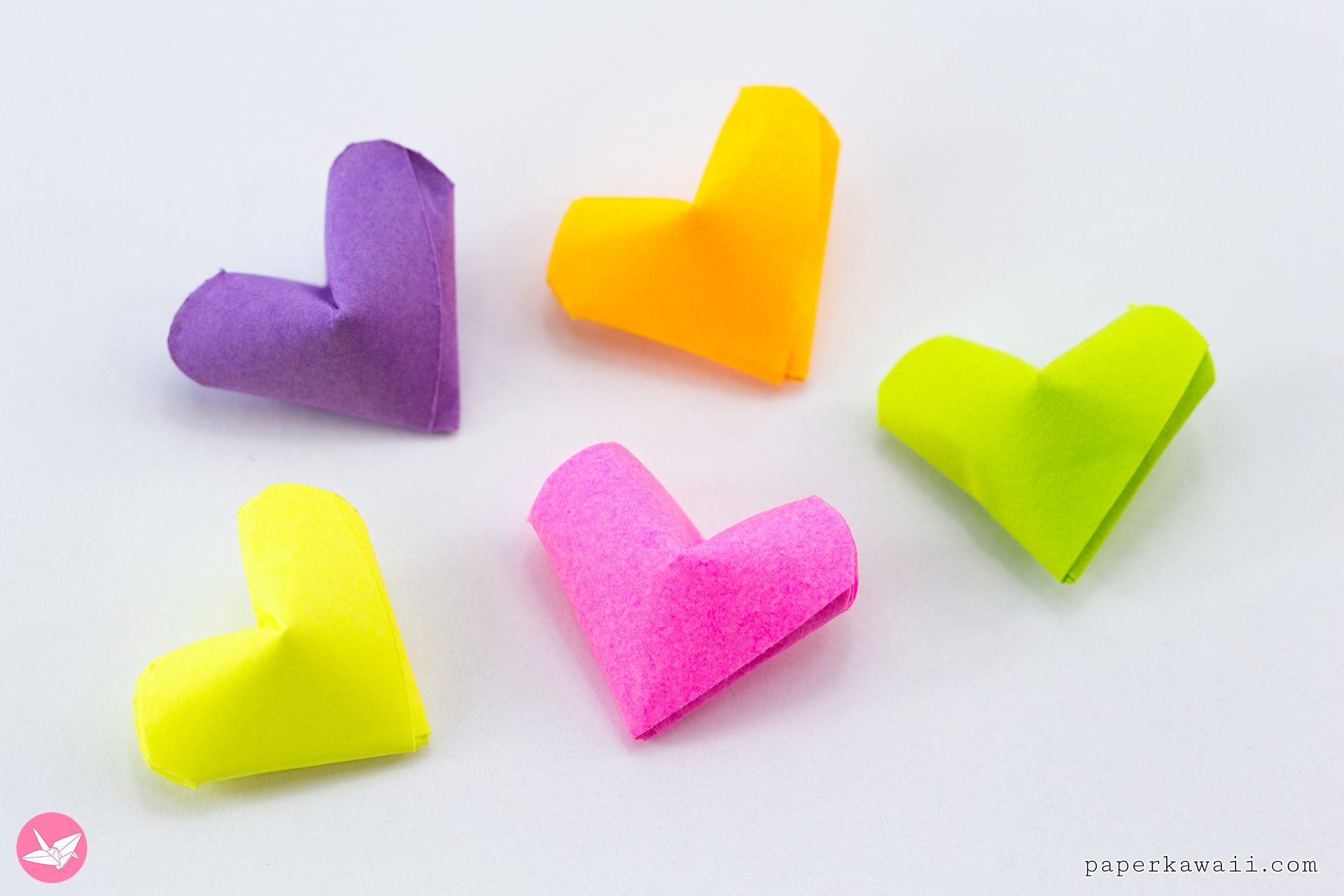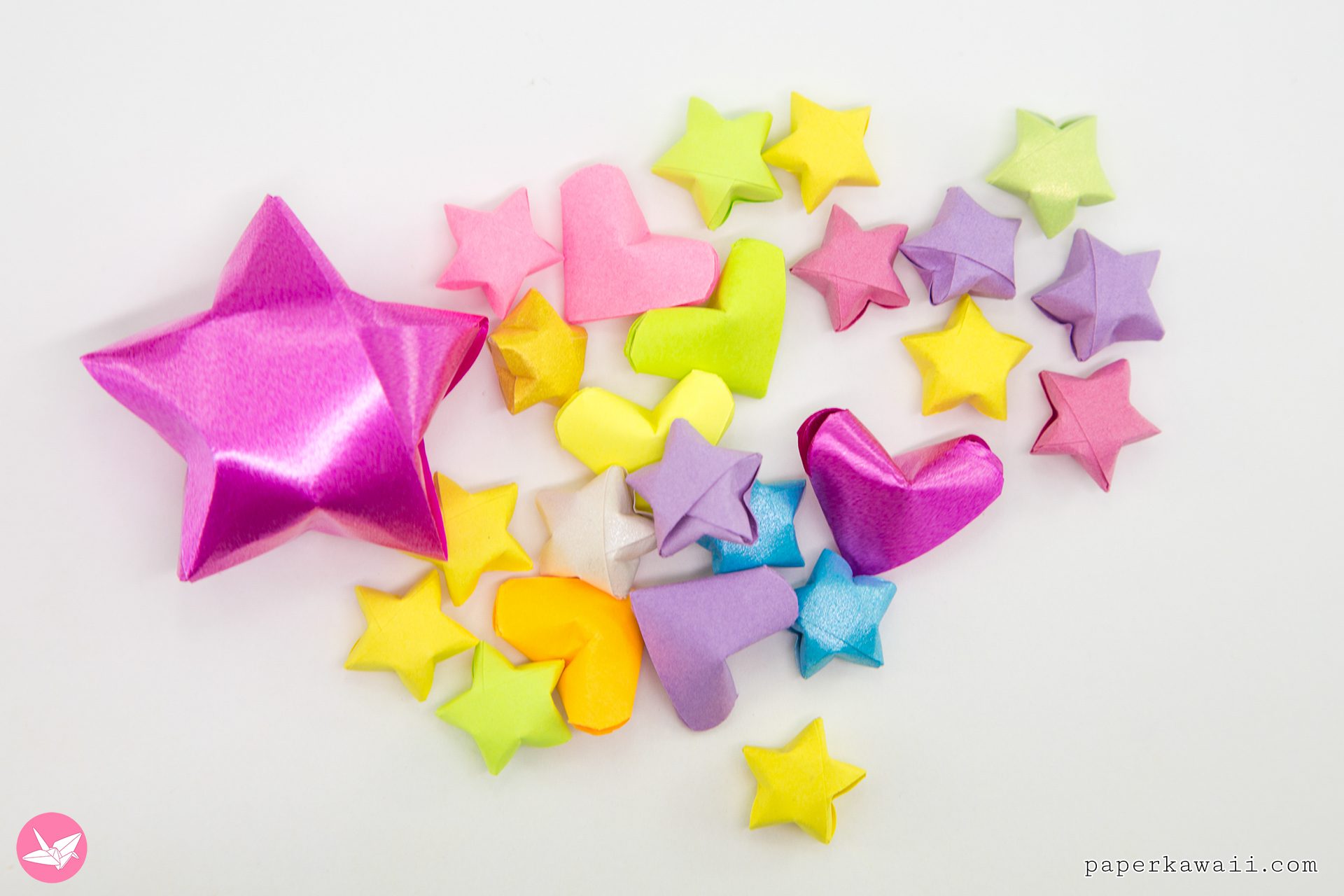 Learn how to fold some cute origami lucky hearts. This mini origami heart is very easy to make using a single strip of paper. No glue required. These 3d origami hearts are perfect for Valentine's Day.
Officially this would fall under 'kirigami' however these are listed as origami in multiple books and many places online. I suppose you could leave the points of the heart un-trimmed and they would still look like hearts. I also think these look like croissants or fortune cookies.
I think these origami/kirigami hearts should be called Origami Wishing Hearts, as they go so well with the Origami Wishing Stars (or lucky stars), which you make in a similar way, to put in jars to give as gifts.
Mini Origami Lucky Hearts
Design: Traditional Copyright Information
Level: ★☆☆☆☆
You will need:
1 strip of paper
Scissors
Paper size used: 2.5 x 15 cm
Final model size: about 2.5 x 2 x 0.5 cm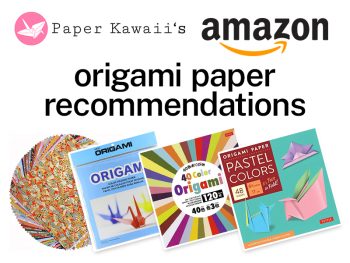 You can check out my personal favourite origami papers, paper craft tools and more on my Amazon.com store.