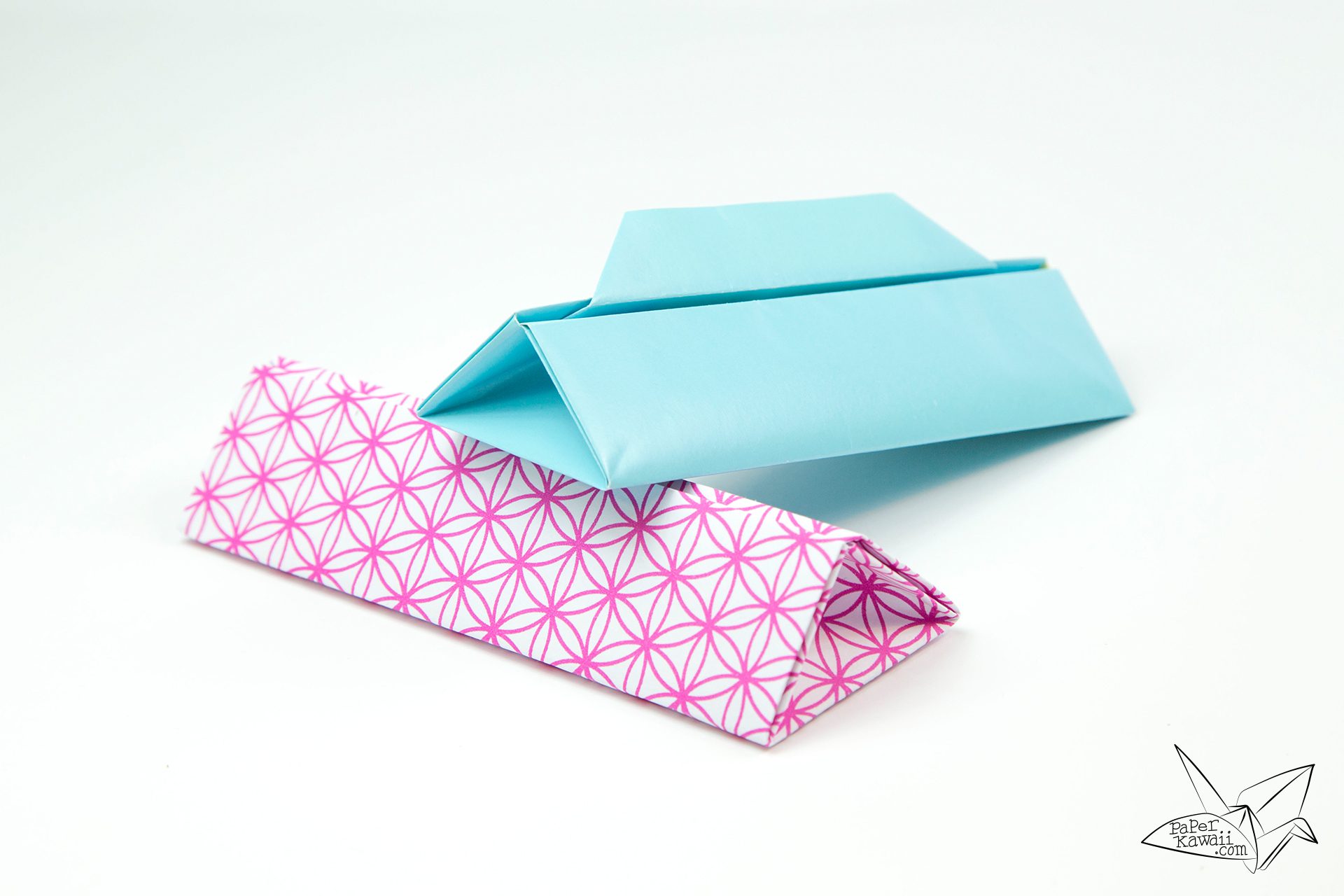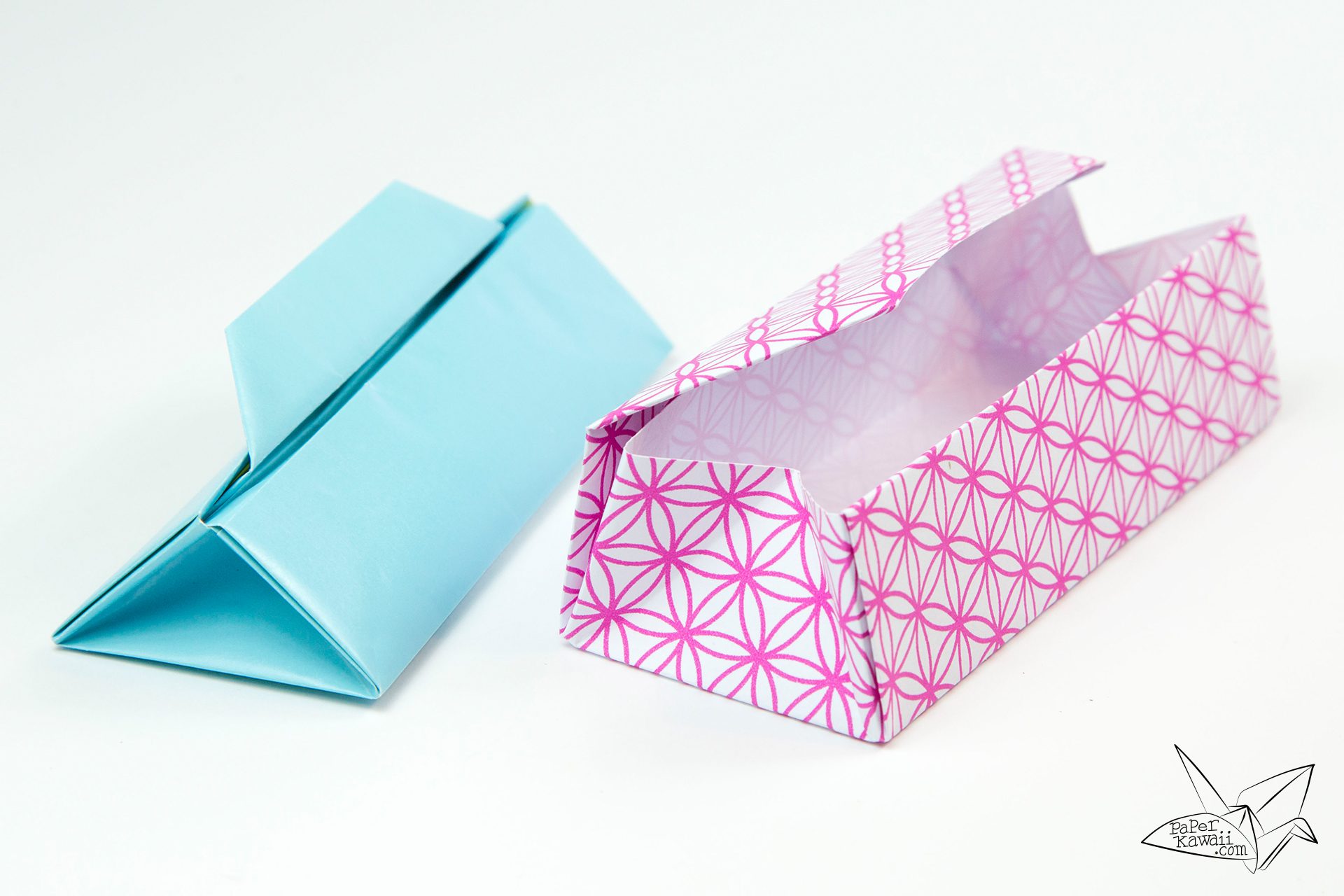 Learn how to make a long triangular origami box. This gift box opens at the top & can also have a handle. Made from 1 sheet of square paper.
Yes this is a re-post of the boxes that go into the origami roll-up box.
This box was the basis for the origami clutch purse too.
They remind me or toblerone chocolate boxes… considering a diagram of this one. Hope you like it.
This model is featured in one of my origami ebooks: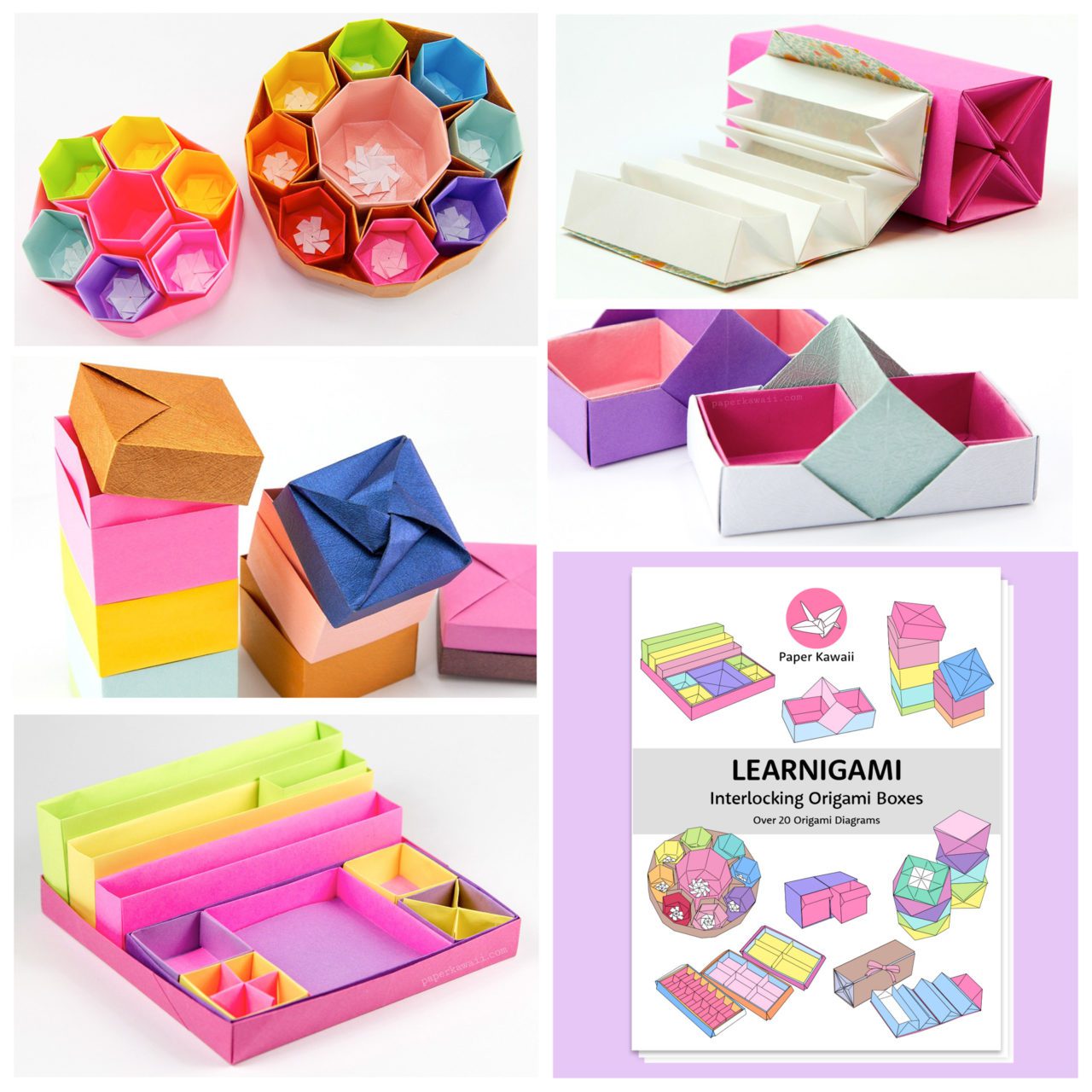 LEARNIGAMI – Interlocking Origami Boxes E-book
Features over 20 origami diagrams. These origami boxes interlock, slot or fit together to become a larger piece. Each origami project is clearly diagrammed with annotations throughout.
Design: © Paper Kawaii Copyright Information
Level: ★★★☆☆
You will need:
▸ 1 sheet of square paper. I used 17 x 17 cm
▸ Optional Glue
Final size: 11.6 x 4.3 x 2 cm
This is the paper I used in the tutorial, the pink patterned paper is available for free to print out here. Also the flower paper is here.