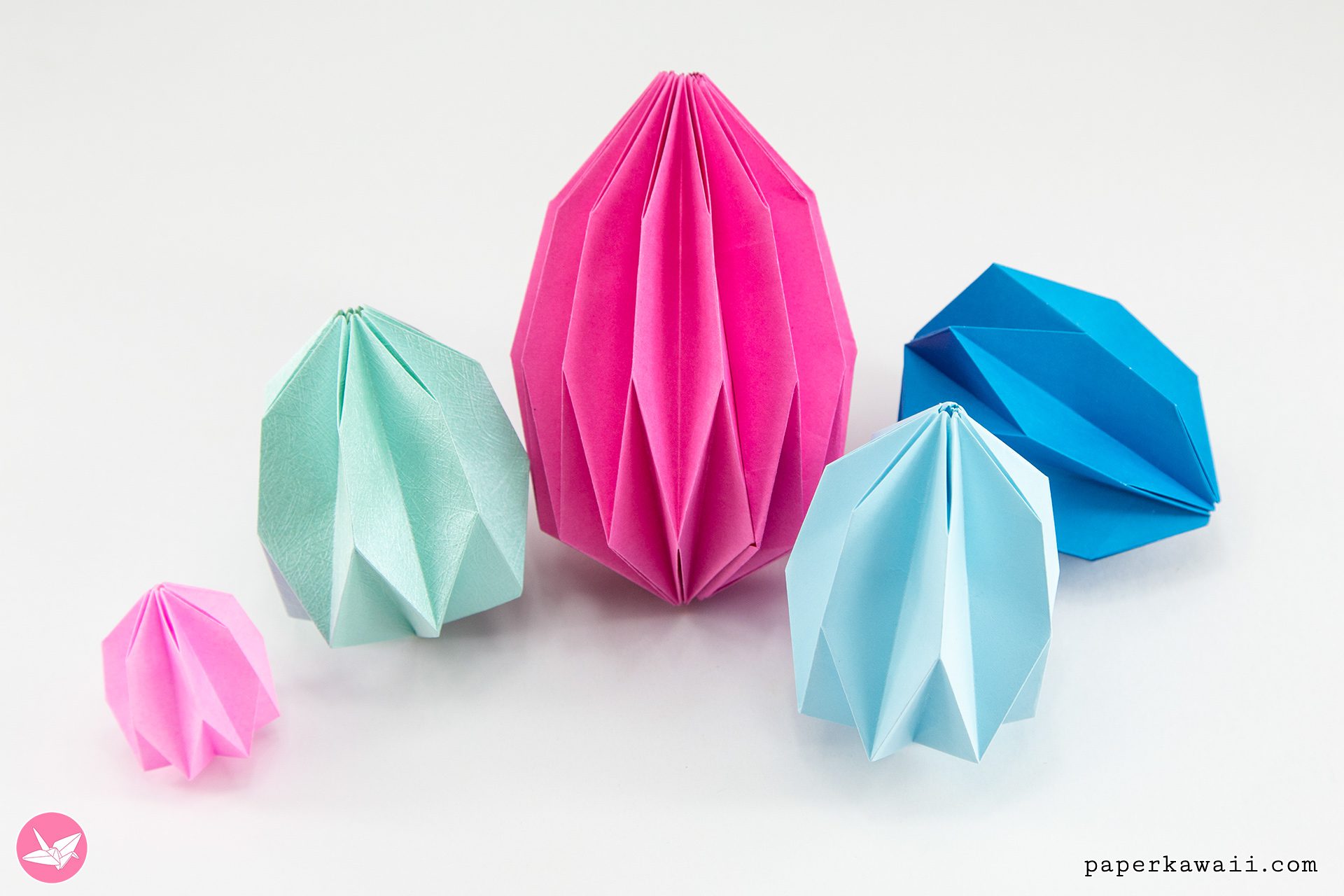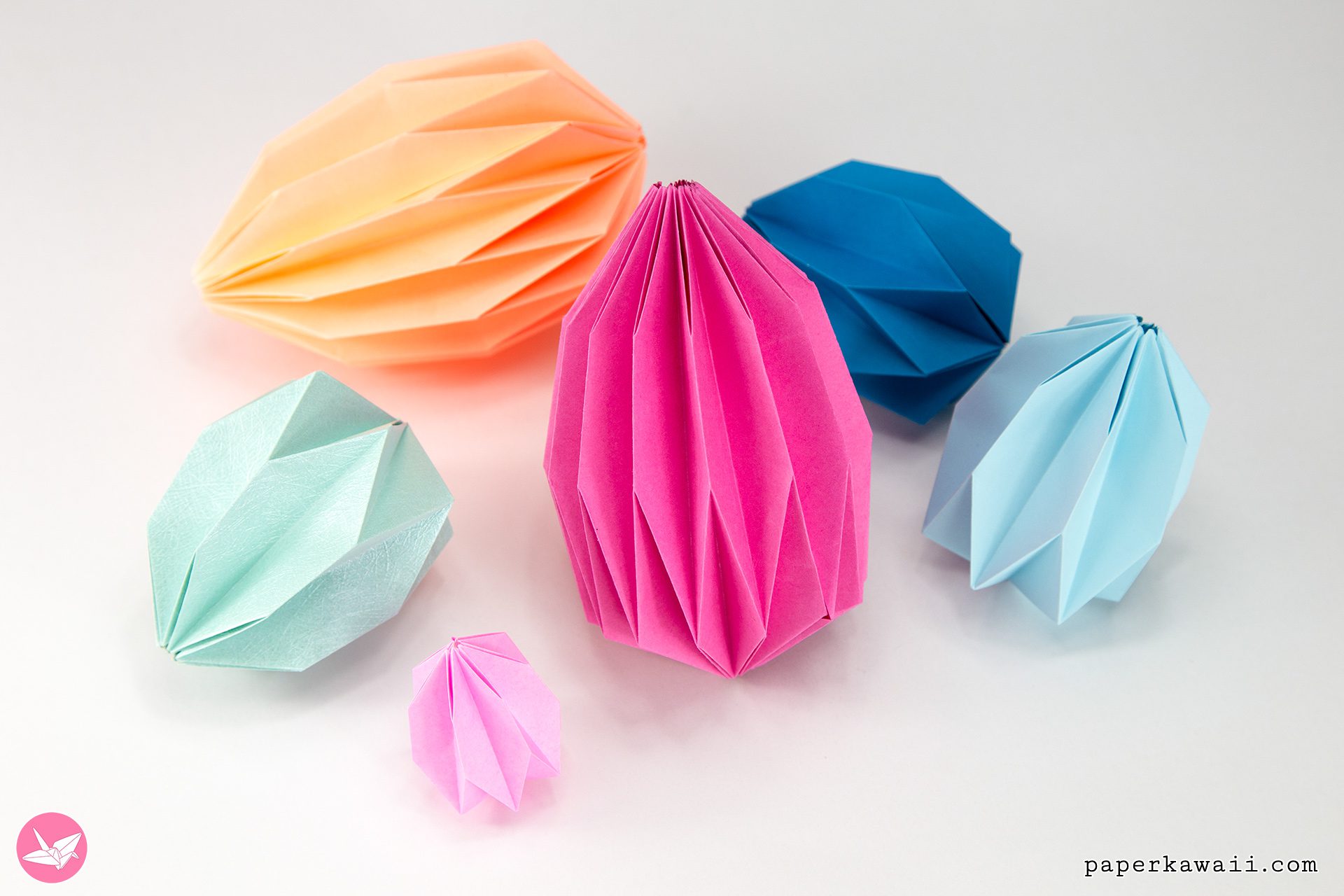 These origami easter eggs are made using accordion folds. These origami eggs are a nice springtime ornament, hang them up as Easter decorations or make pop-up cards with these paper eggs.
This year, I want to post holiday related origami well in advance of the actual date of the holiday. The accordion eggs have been sitting in my to-do pile for 2 years. They can also be Balloons, Rain Drops or even a Cactus.
These origami accordion easter eggs require no glue. If you are planning to use glue (to save time), the extra, smaller folds on both ends will not be needed. You can make a great pop up card with these by sandwiching the egg inside a folded card. Check out more Easter themed origami here.
Origami Accordion Easter Egg
Design: © Paper Kawaii Copyright Information
Level: ★★★☆☆
You will need:
Small Egg:
1 sheet of rectangular paper, ratio approx: 1:3
I used A4. (trim from US printer paper or even square paper)
Large Egg:
2 sheets of rectangular paper, ratio: 1:2
(I trimmed from A4)
Final model size: Small: 9 x 8 x 8 cm, Large: 14 x 8 x 8 cm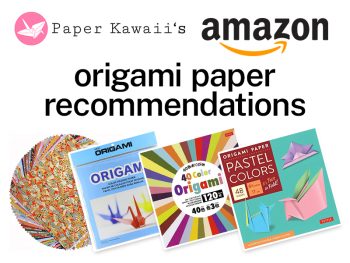 You can check out my personal favourite origami papers, paper craft tools and more on my Amazon.com store.