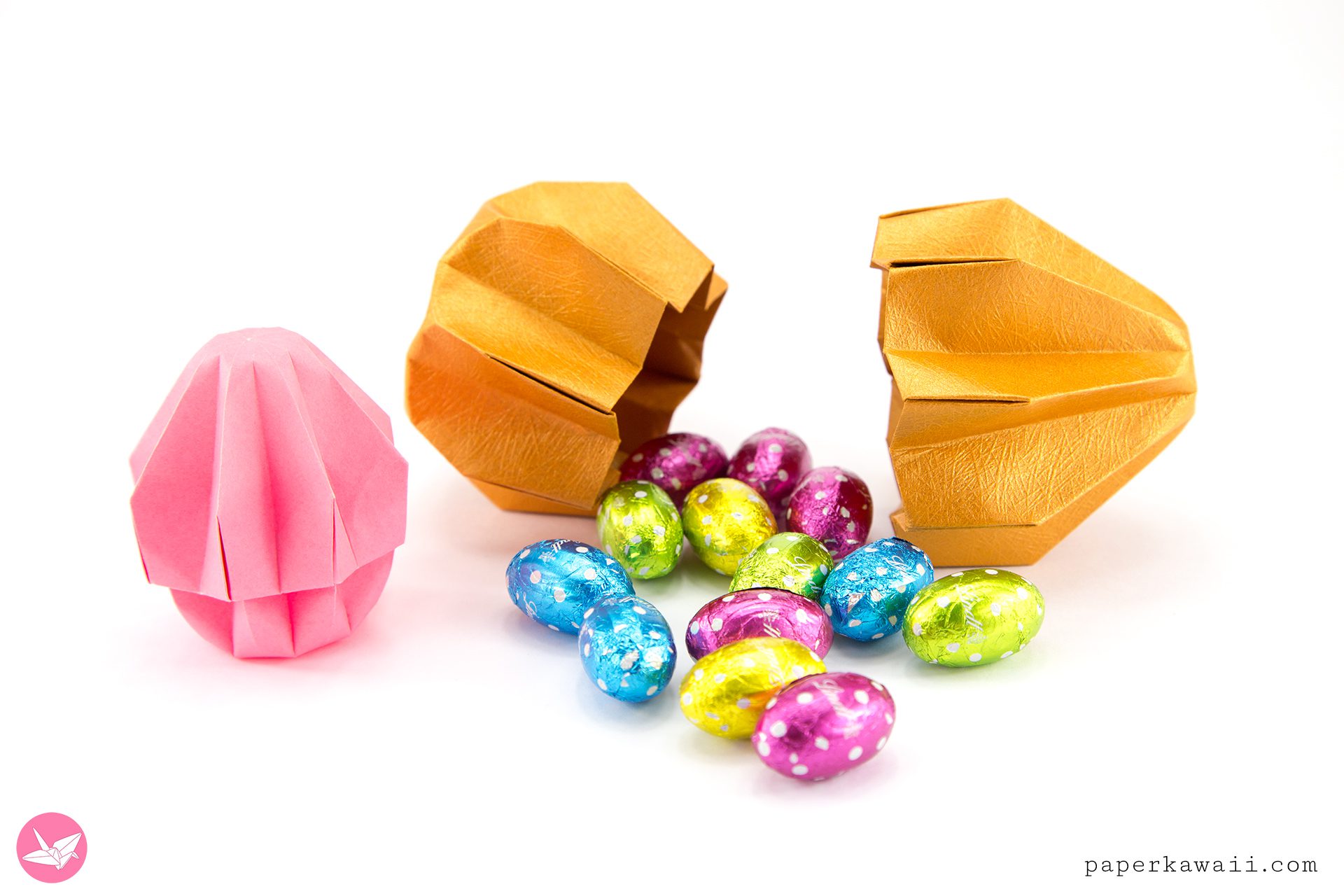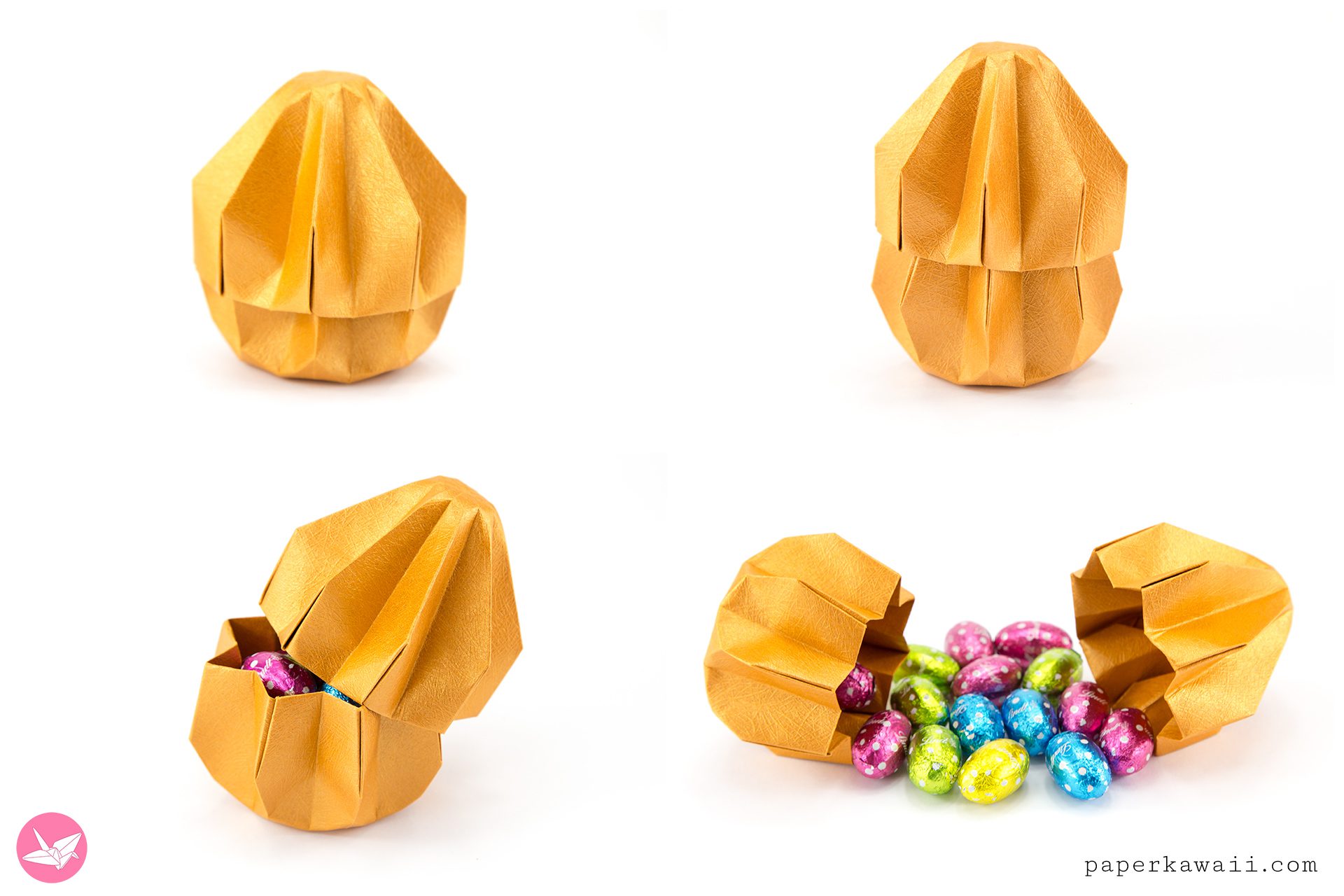 Learn how to fold a pretty origami box in the shape of an egg. This openable origami egg makes a perfect gift box at Easter. It can also be a dragon egg, or other oval container.
At Easter you can put mini Easter eggs, chicks or a bunny rabbit inside. I hope you enjoy making this origami easter egg gift box. It took me quite a while to be happy with how the lid fits. It's not a very secure lid, but I think it's as good as it can be.
If you want to avoid trimming the paper to a hexagon, use thin paper. I prefer using regular or thick paper, especially if making a larger one. So if you refuse to use scissors, even when none are required during the folding sequence, just use thin paper.
The lower pot is actually pretty nice on it's own too. Name suggestions for the lower pot are welcome. It reminds me of those outdoor candles. This origami egg eventually turned into a Pumpkin Box.
Origami Easter Egg Gift Box
Design: © Paper Kawaii Copyright Information
Level: ★★★☆☆
You will need:
2 sheets of square paper
Paper used: 21 x 21 cm
Final model size: 8 x 6 x 6 cm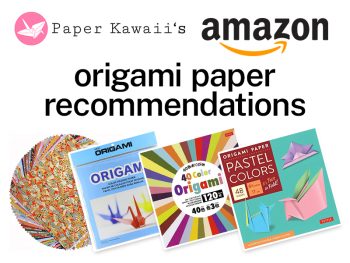 You can check out my personal favourite origami papers, paper craft tools and more on my Amazon.com store.