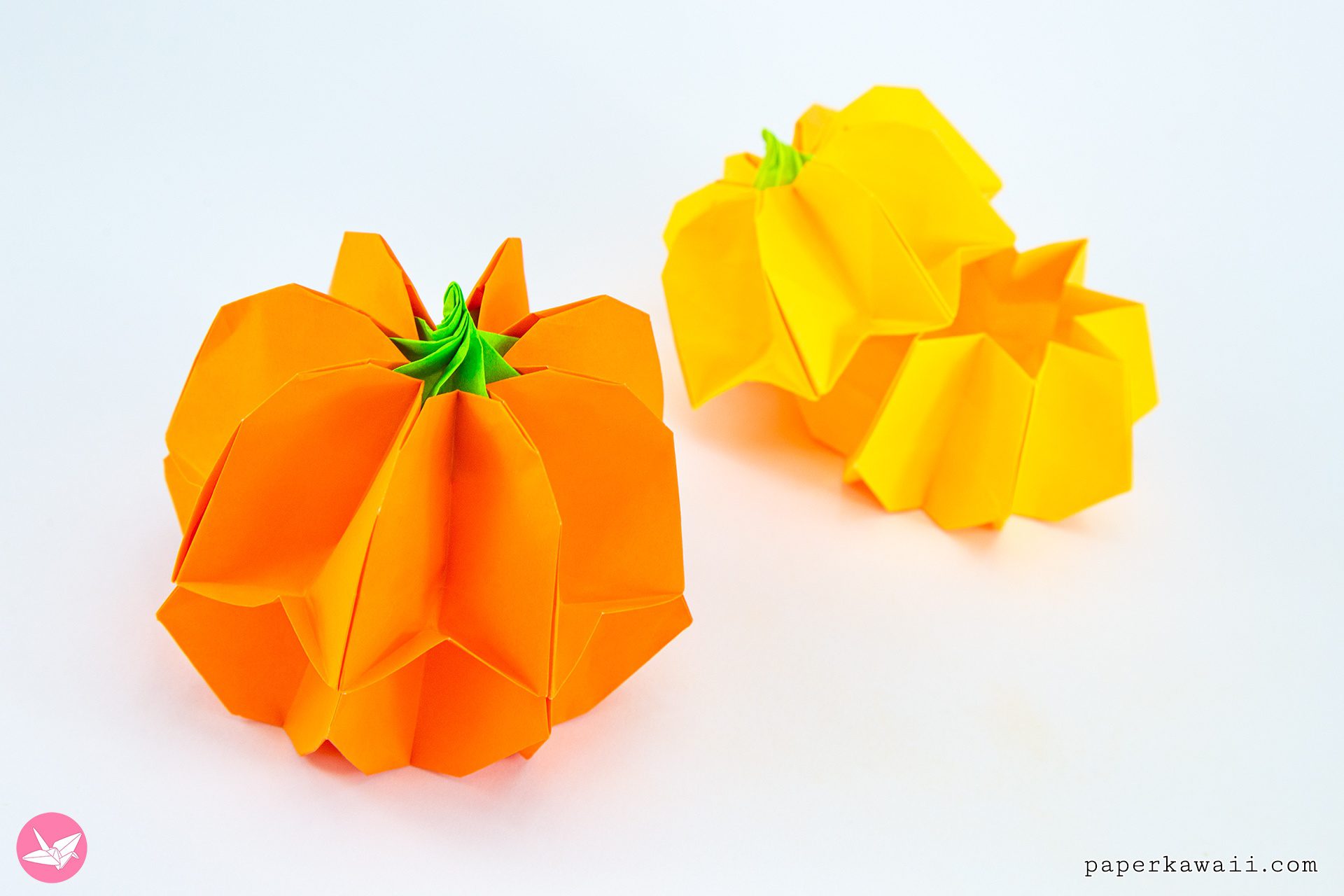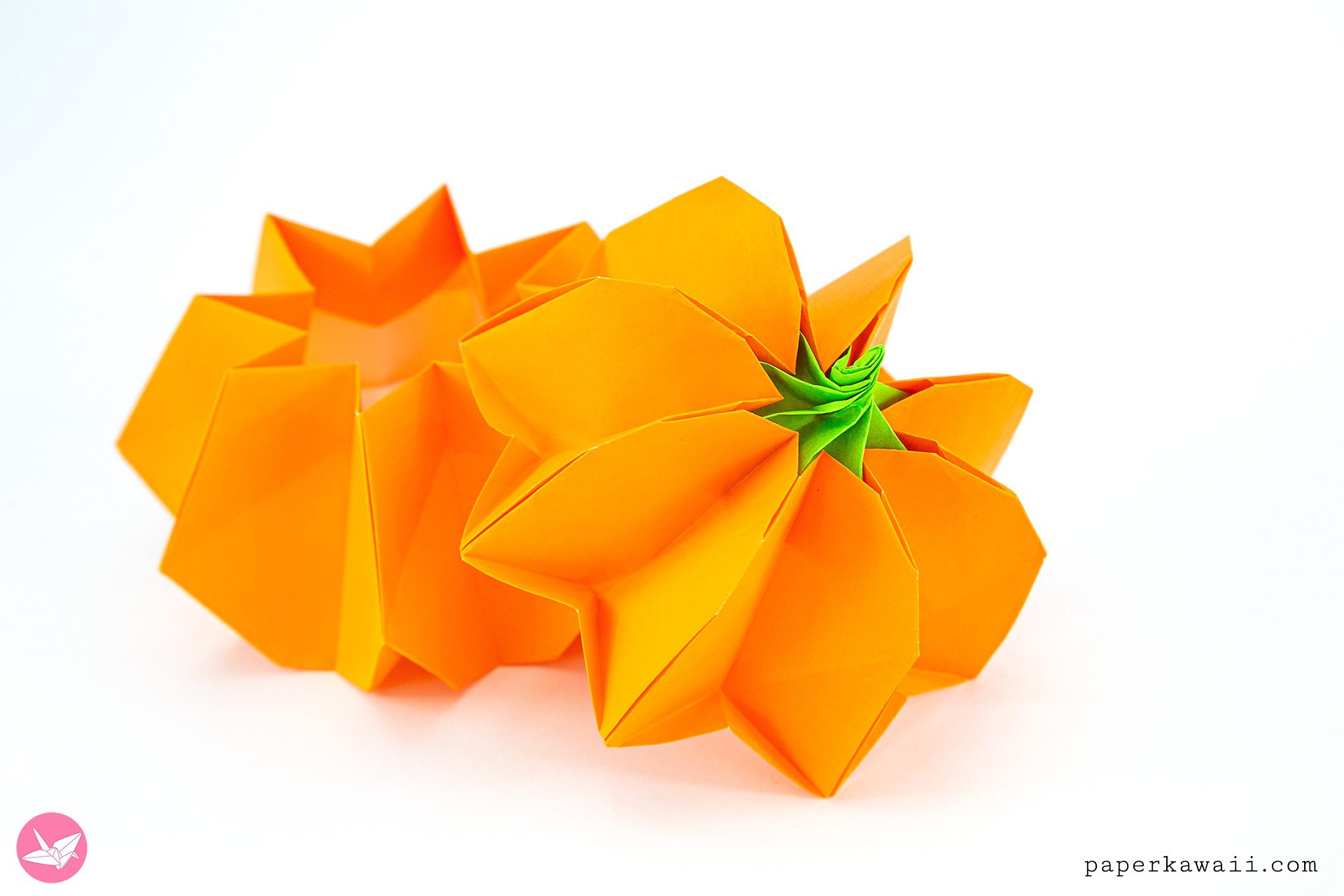 Learn how to make an origami pumpkin box. This Halloween gift box is perfect to put your candy corns in. Made from just 2 sheets of square paper, no glue required.
This origami pumpkin box is a modification of my origami egg box design. Also looks like a bell pepper, apple, tomato or other round fruit with a stem.
The green on the stalk was an afterthought… you can get the right size for that little green square by dividing your larger paper by 3.33.
The twisting stem is made green by adding in a little sheet of green paper, completely optional, still no glue is needed. You could add a larger stem by making a cone shape and twisting it. Lots of possibilities there.
Origami Pumpkin Box
Design: © Paper Kawaii Copyright Information
Level: ★★★☆☆
Timestamps: Lid: 1:10 to 20:19 | Box: 1:10 to 12:30 then 20:30 onwards
You will need:
2 sheets of orange square paper
1 sheet of small green paper (large paper divided by 3.33)
Paper used: 25 x 25 cm & 7.5 x 7.5 cm
Final model size: 10 x 10 x 8 (ish)
You can use any size, I didn't try with small paper but I'm sure it would be super cute.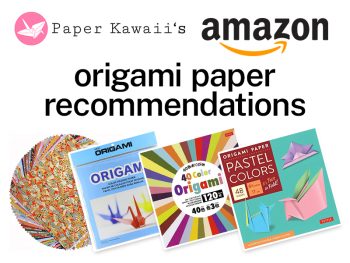 You can check out my personal favourite origami papers, paper craft tools and more on my Amazon.com store.