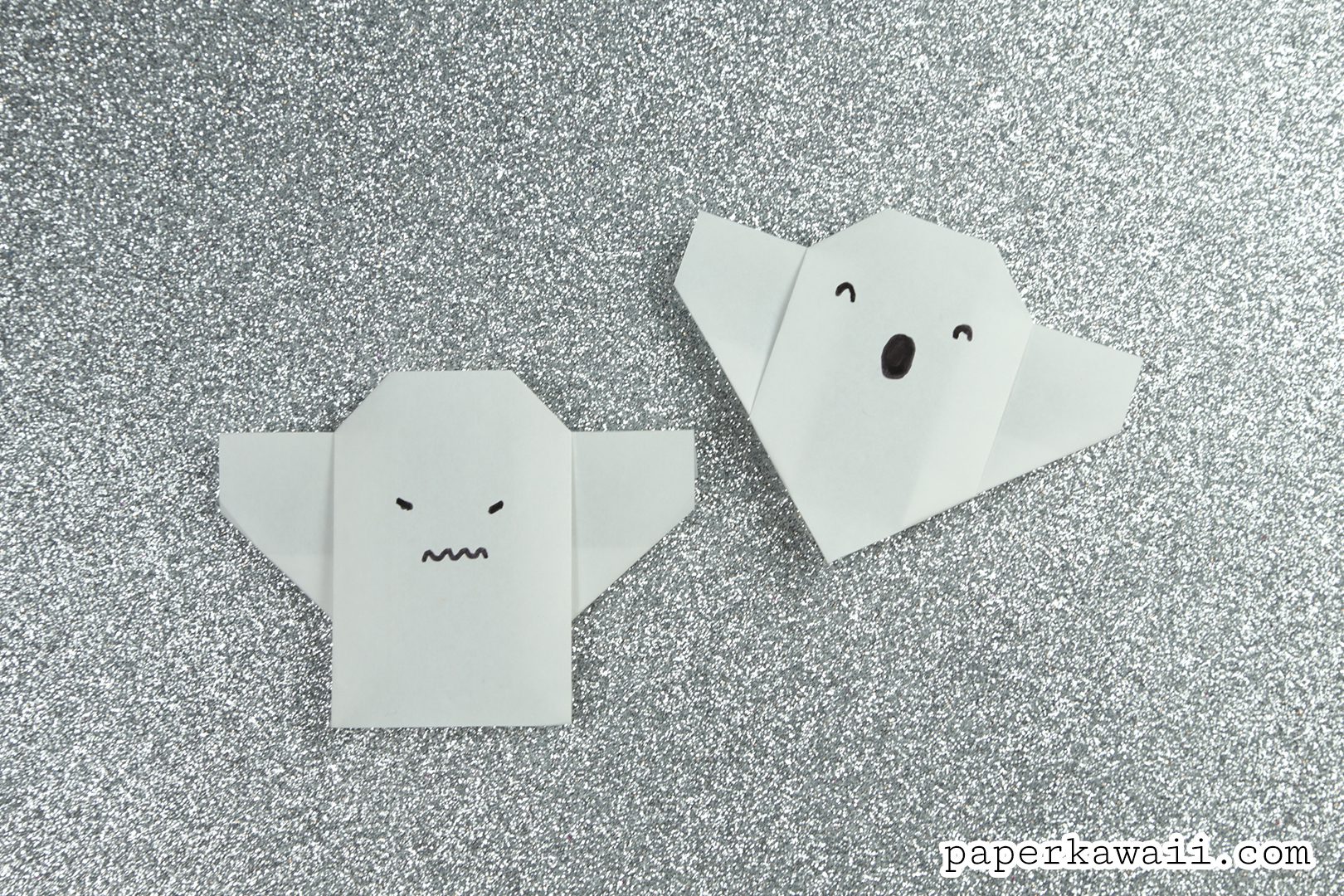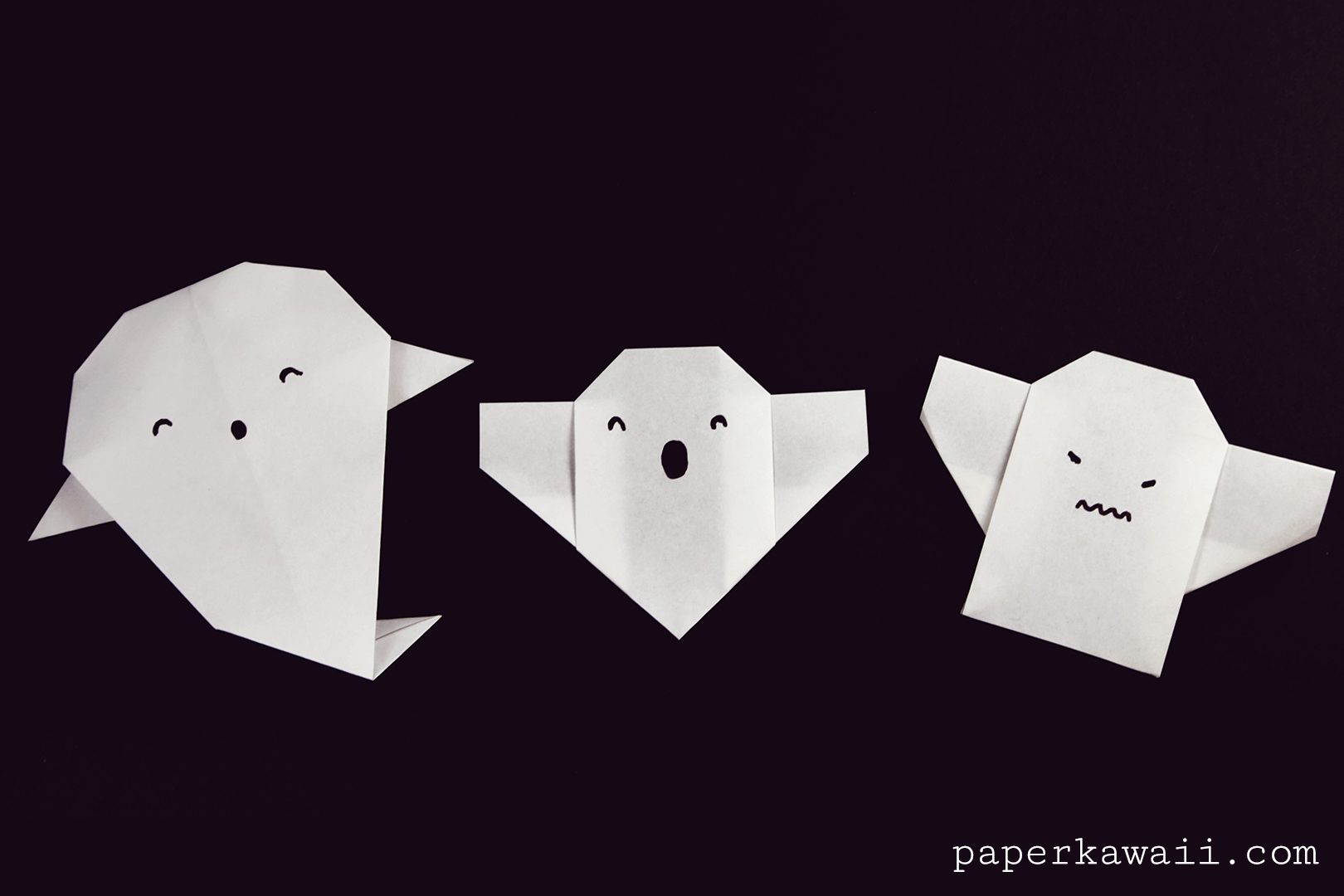 Learn how to make a spooky origami ghost. These origami ghosts can be flying or jumping out to scare you. Great to add on Halloween themed cards and DIYs.
These fun origami ghosts are quite easy to make. Taking only a few minutes. I used thin white paper. To make the flying one simply fold the bottom into a point, sorry I just forgot to film it.
Rather than creating new post, I added the other origami ghost to the bottom of this one, it is a different design, and also looks pretty spooky when you hold a torch behind it.
Design: © Paper Kawaii Copyright Information
Level: ★★☆☆☆
Easy Origami Ghosts
You will need:
▸ 1 sheet of square paper cut in half. Size Used: 15 x 7.5 cm
Origami Ghost V2
You will need:
▸ 1 sheet of square paper. Size Used: 15 x 15 cm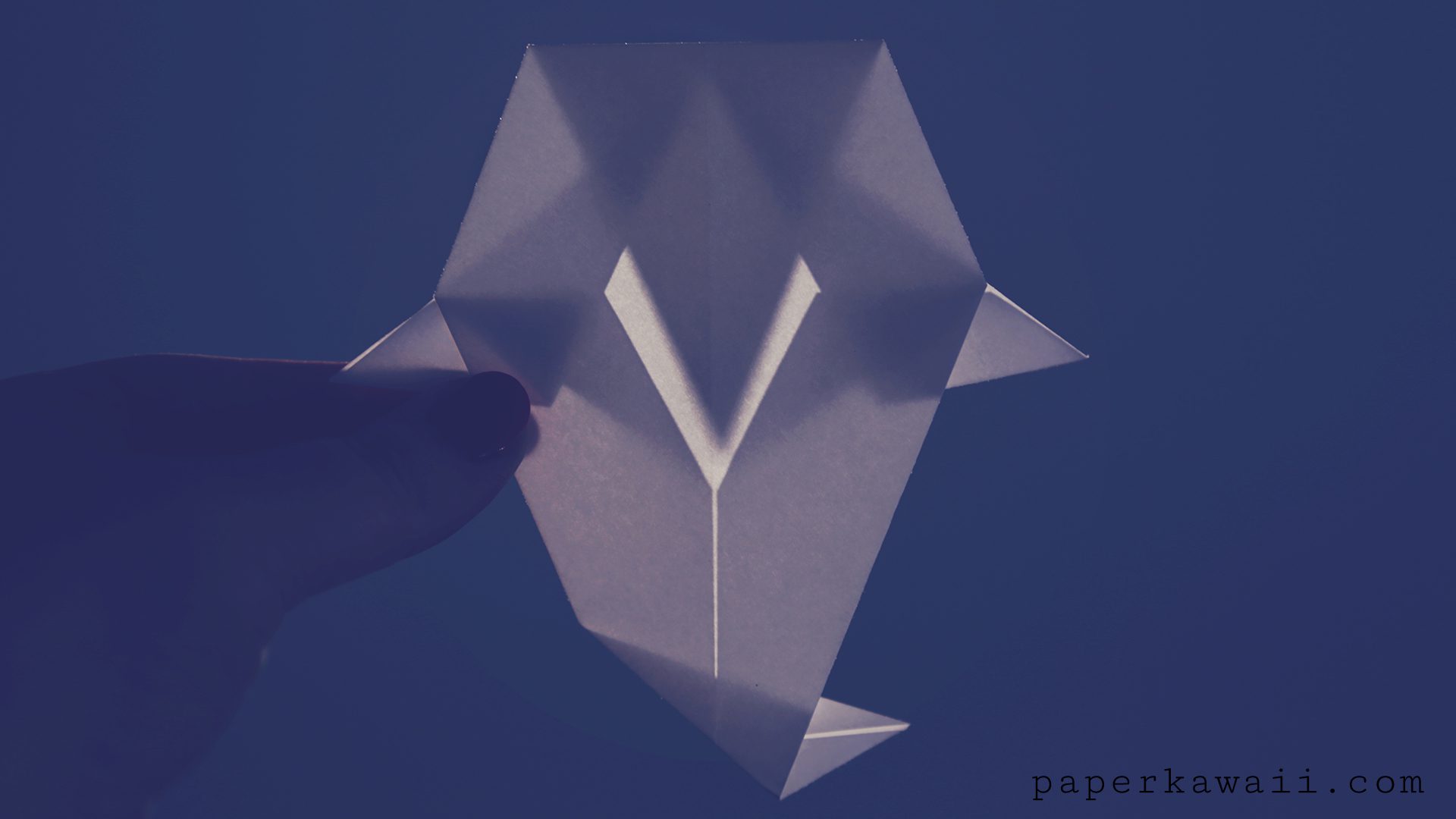 Just hold your origami ghost up to a light or infant of a torch to see his face!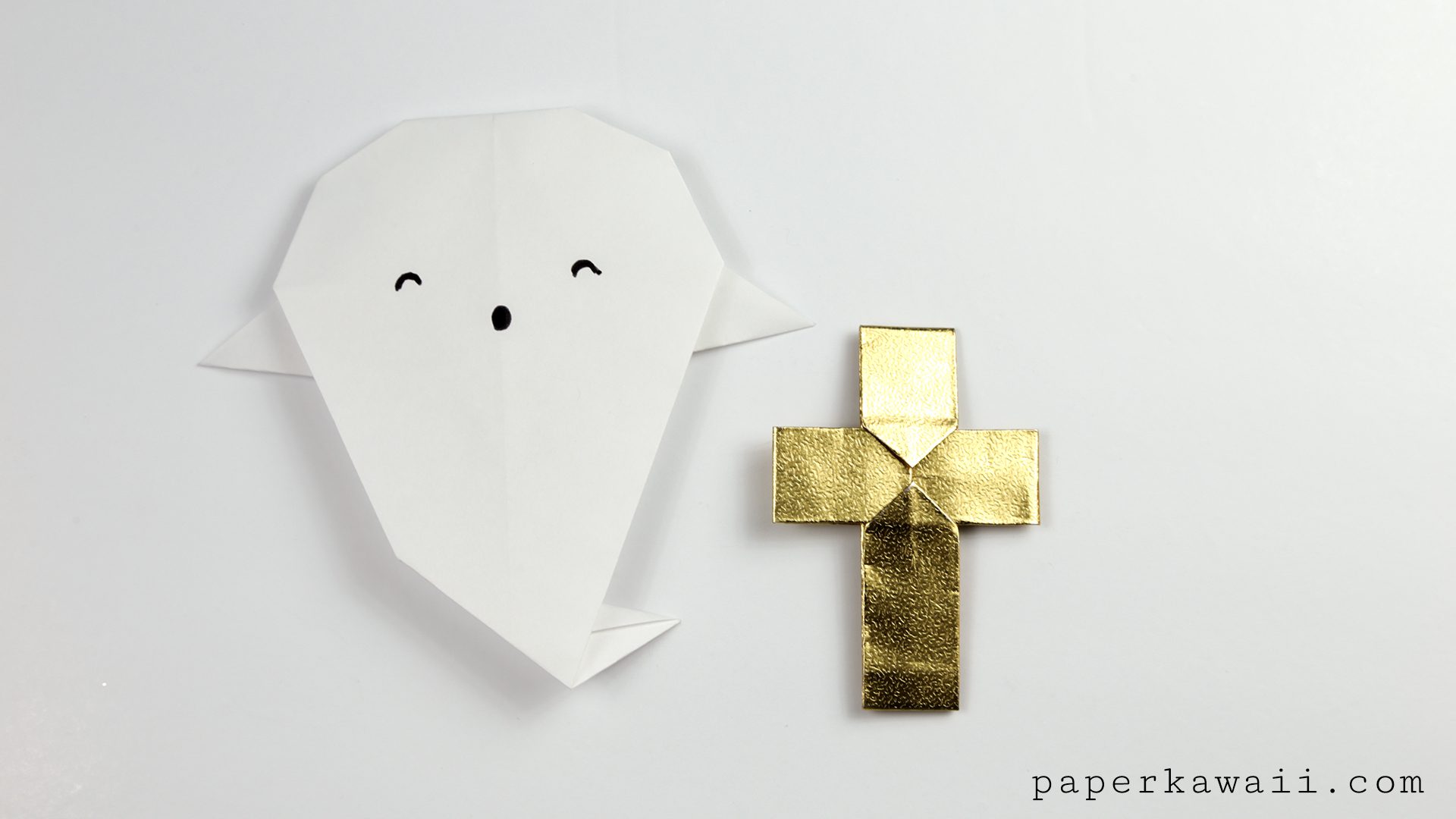 You can find the tutorial for this origami cross here.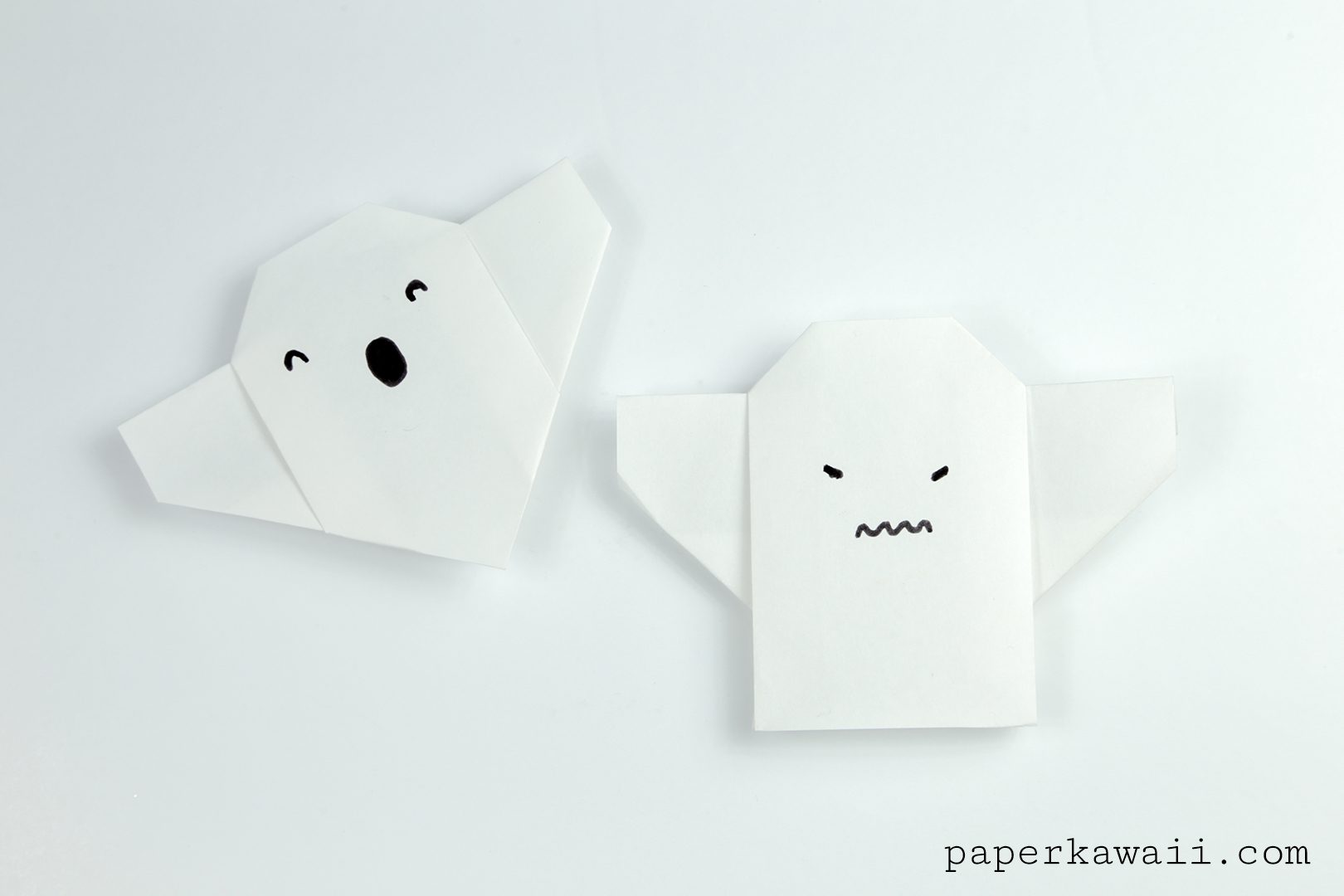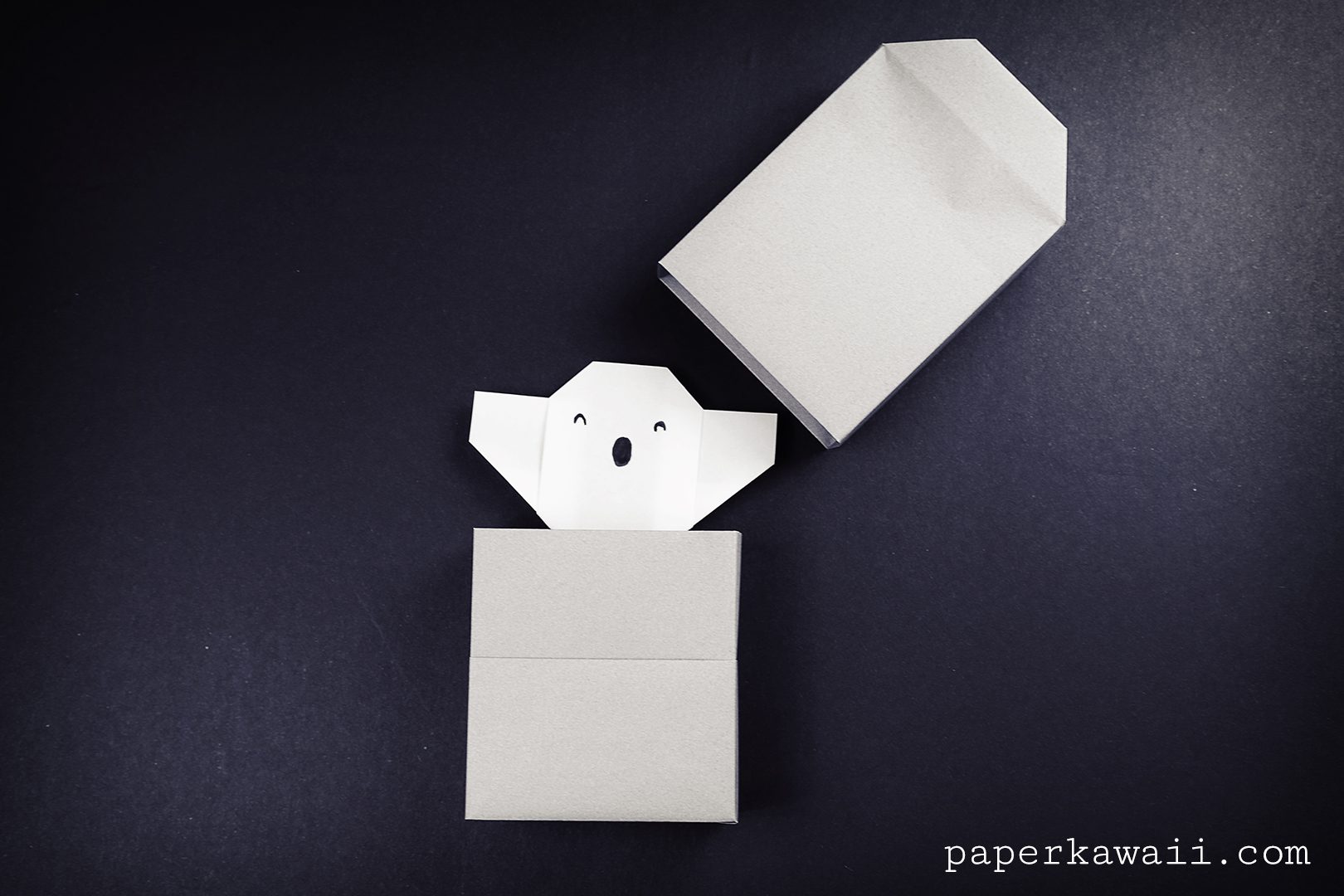 This sneaky origami ghost was hiding in my origami tombstone box. Tutorial here.