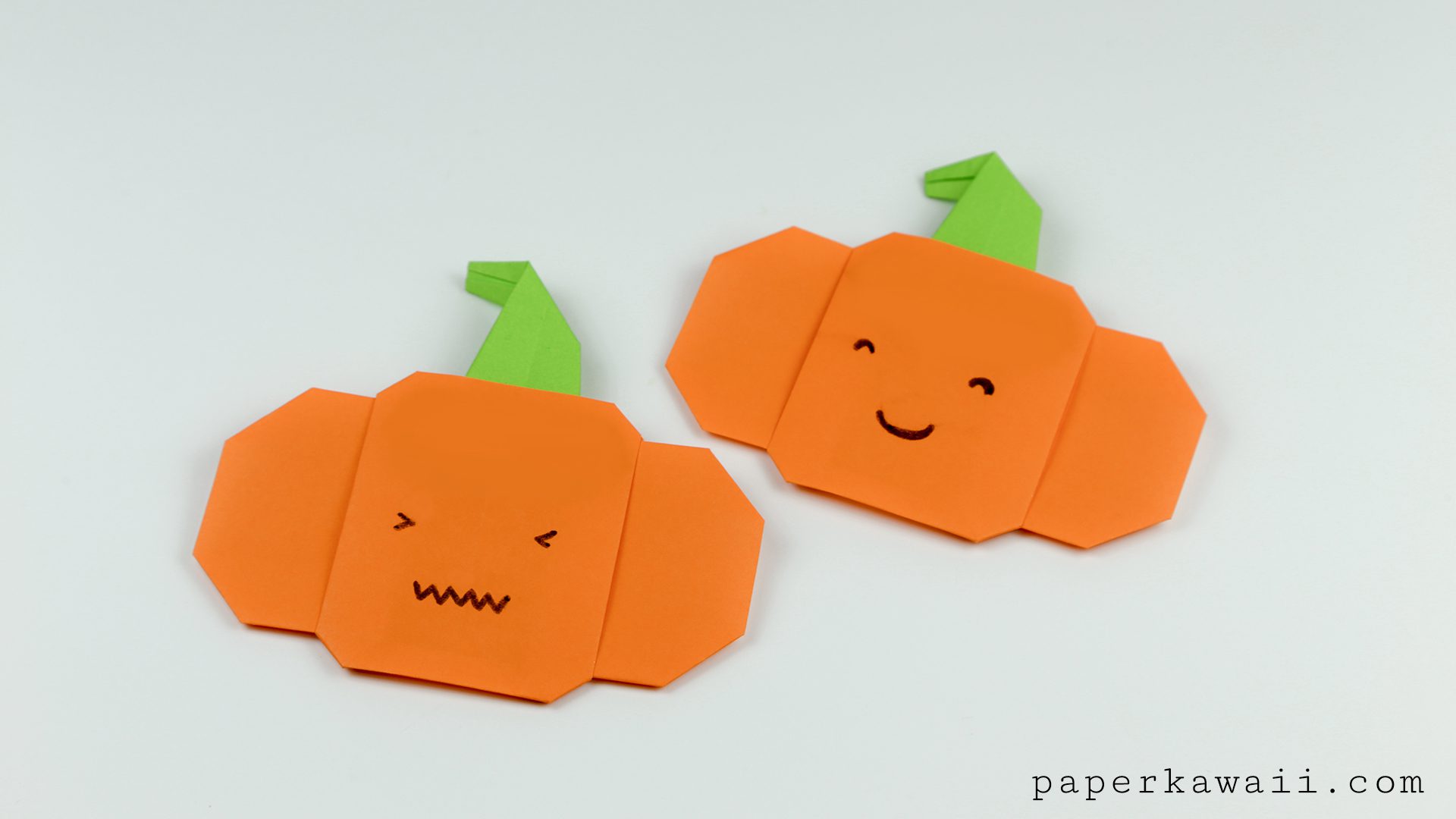 In this quick tutorial, you'll learn how to make a cute or scary origami pumpkin. These origami pumpkins have seperate stalks that fit into them on the back.
These fun little pumpkins make great decorations for Fall and at Halloween, draw your own cute or creepy faces on them.
The stalk fits inside the origami pumpkin at the back, so technically its modular origami, you can use a bit of glue to make them extra secure if you like.
This is the last Halloween origami model this year. I think I got way too carried away. Check out the rest of the Halloween Origami here.
These could also be used as other vegetables and food items, such as croissants, bread, potatoes, or even clouds.
Design: © Paper Kawaii Copyright Information
Level: ★★☆☆☆
You will need:
Pumpkin: 1 square paper cut in half
Stalk: 1 sheet of square paper, 1/4 smaller.
Used: 15 x 15 & 7.5 x 7.5 cm Final size: 10 x 9 cm
The paper I used is available to buy here.
So basically get 1 sheet of orange and 1 sheet of green, cut the orange one in half. Cut the green one into 4 equal squares.