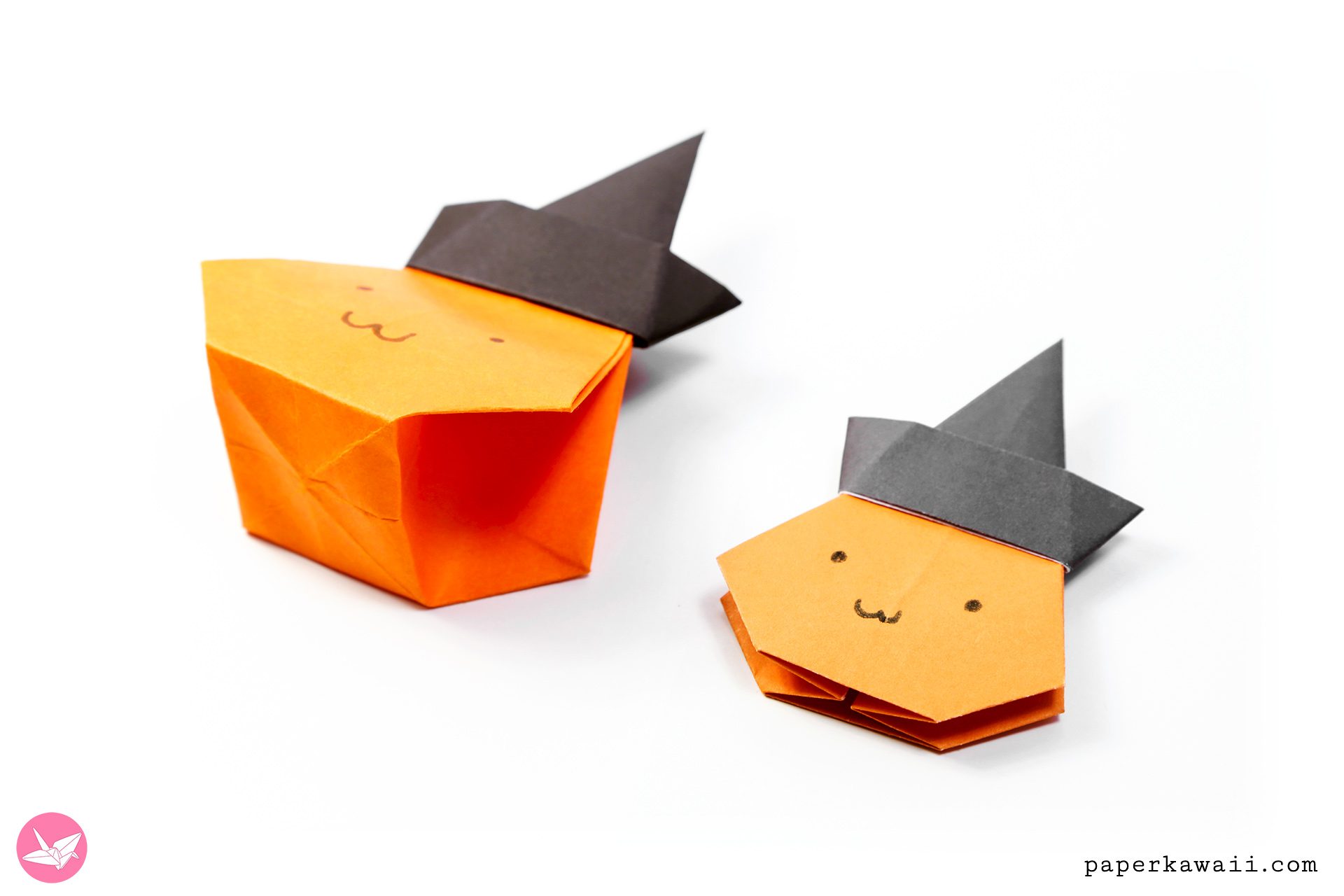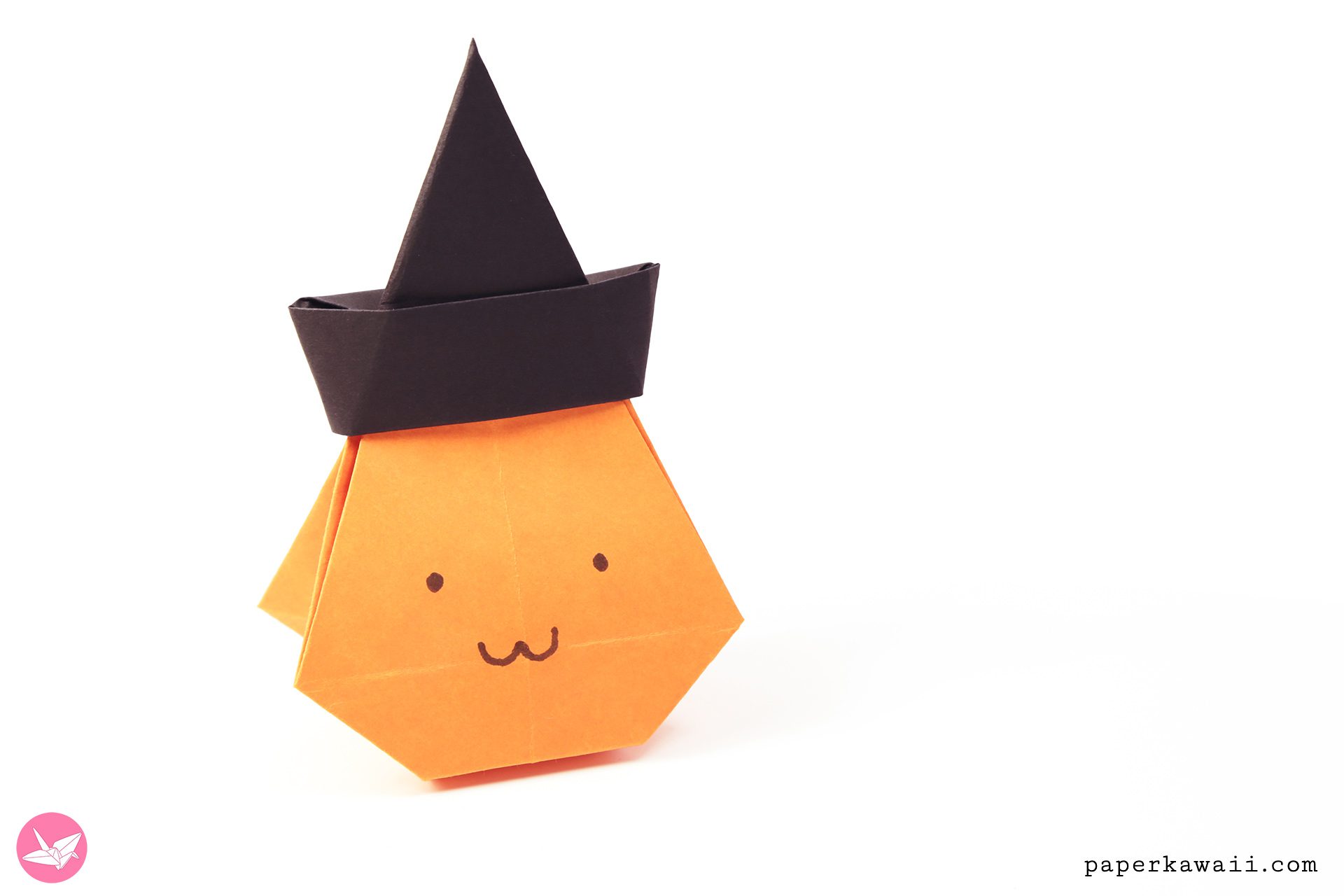 Learn how to make an origami pumpkin bag or candy box with a witch hat lid. Put Halloween sweets inside for party favours. It can also be flattened.
Draw funny halloween faces on the front to make it extra cute.
Difficulty ★★☆☆☆
Designed by Ryuko Hashimoto
You will need:
2 pieces of square paper, 1 is 2 thirds of the other.
I used 21 x 21 cm and 14 x 14 cm.
I used pretty thick construction paper but works fine with thinner paper too.