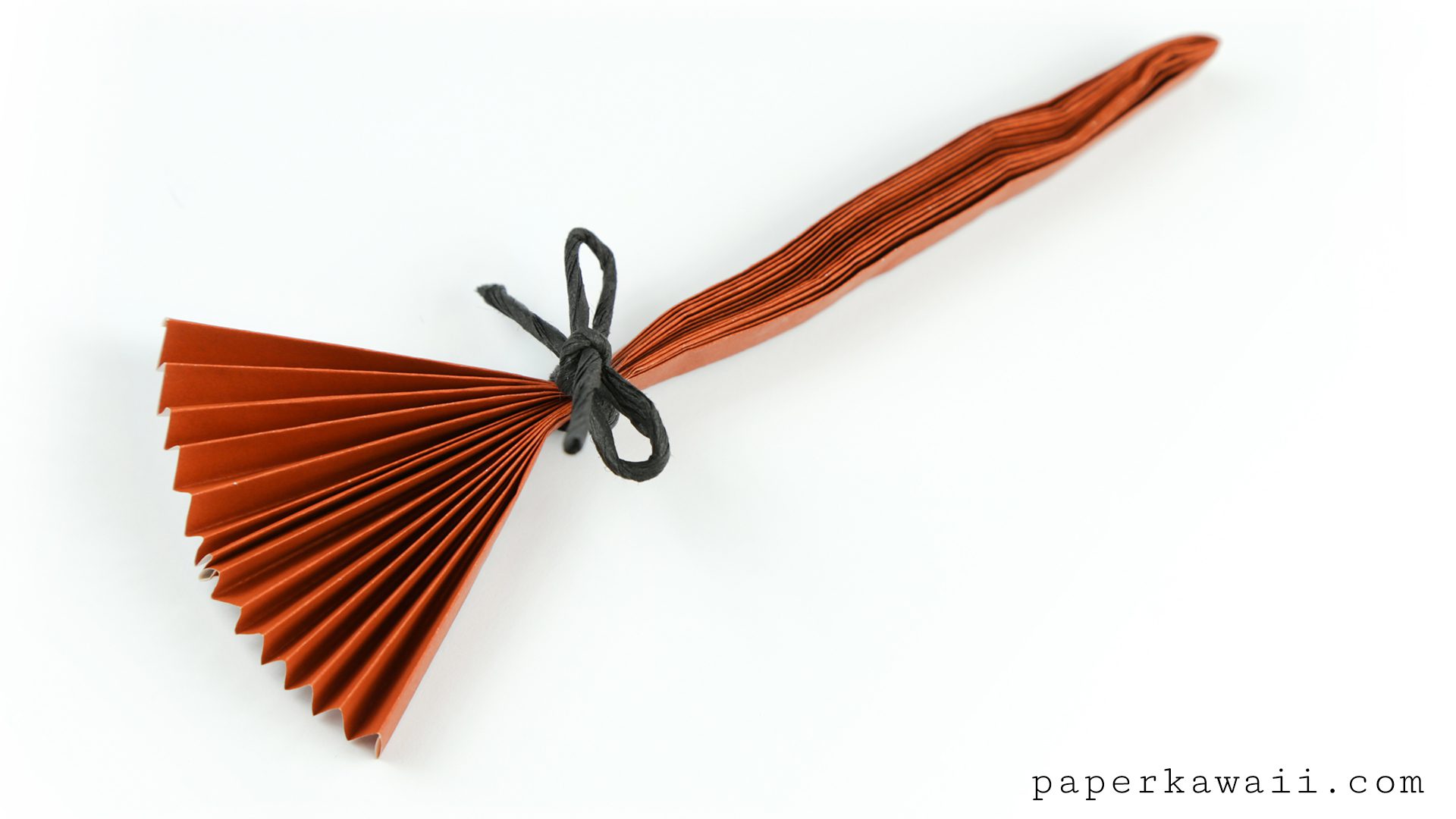 Learn how to make a simple Origami Broomstick. This witches broomstick only takes a few minutes using half a square and some string. Great for a Halloween decoration.
This is a fun origami broomstick, basically just a really long fan folded in half.. and tied up. I'm afraid I do not have an origami witch to sit on this broomstick. But there is an origami cat here, and check out the Halloween section here.
Harry Potter's broom looks a bit different, raggedy, this could be used for it using glue to shape the end of the broom.
Design: © Paper Kawaii Copyright Information
Level: ★★☆☆☆
You will need:
▸ 1 sheet of square paper cut in half (or long strip of paper) Size Used: 25 x 12.5 cm (paper used can be bought here)
▸ ribbon / string
Final size: 12 x 5 x 1 cm
You could use A4 paper cut in half, so that you have 2 long strips. I recommend using paper that is brown on both sides if you have it, so that way you could hang it up and wouldn't see any white on the reverse.