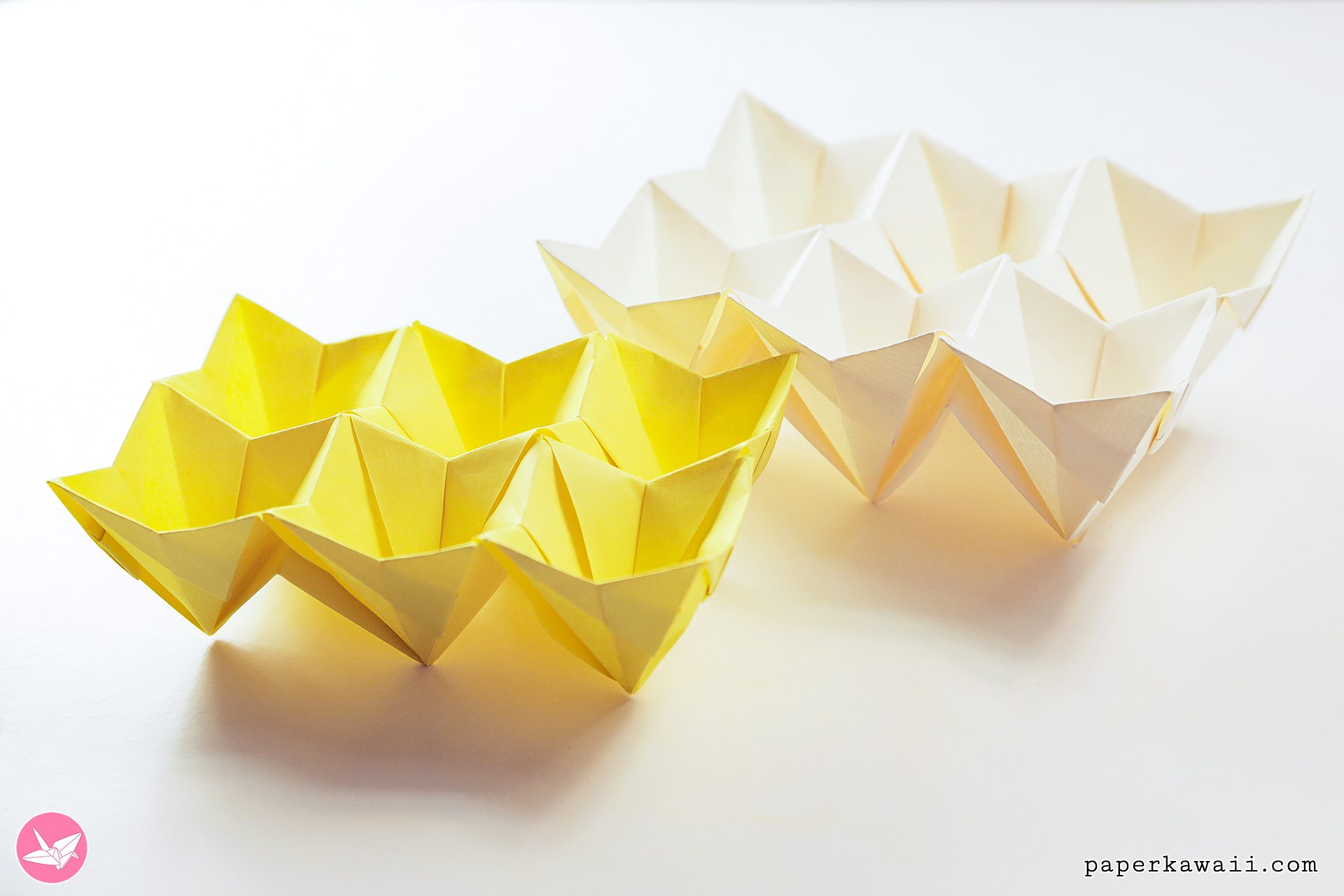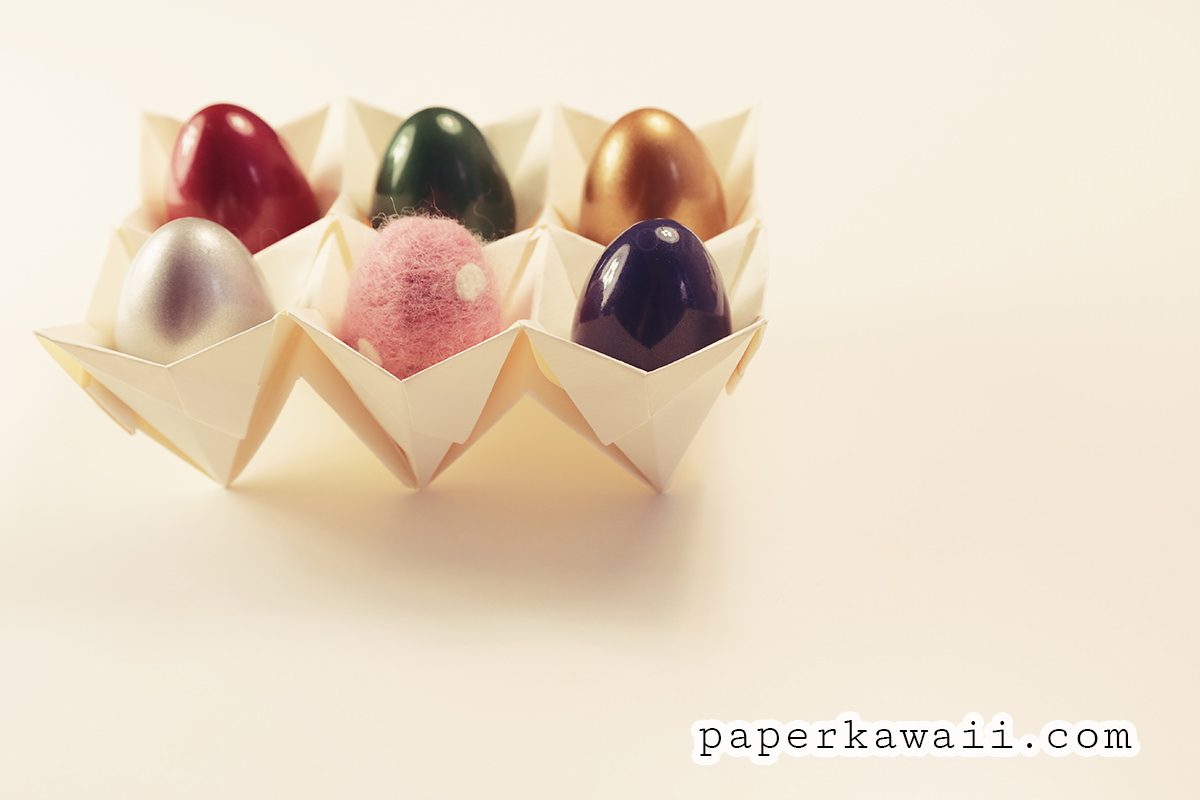 A beautiful modular origami easter egg box tutorial, made from 6 pieces of square paper, difficulty is easy-medium. So cute for Easter.
Well it could be any time of year, but this makes a great egg box, made from 6 pieces of square paper, you could even make one with 12 sections.
Difficulty: Medium / Intermediate
Designer: Modification unknown.
You will need:
6 x square paper
12.5 x 12.5 – Small egg size
15cm x 15cm – Real egg size
21 x 21 cm (A4/printer paper cut to square) – Big size (Easter eggs!)
30 x 30 cm – Humungous size..
Thicker paper of one colour works best, the paper used in the photos is a thick, letter writing paper that I have had for years.. the yellow is standard origami paper.
Glue if you want a sturdy box, you will need it if you plan on picking up the box with the eggs in it.