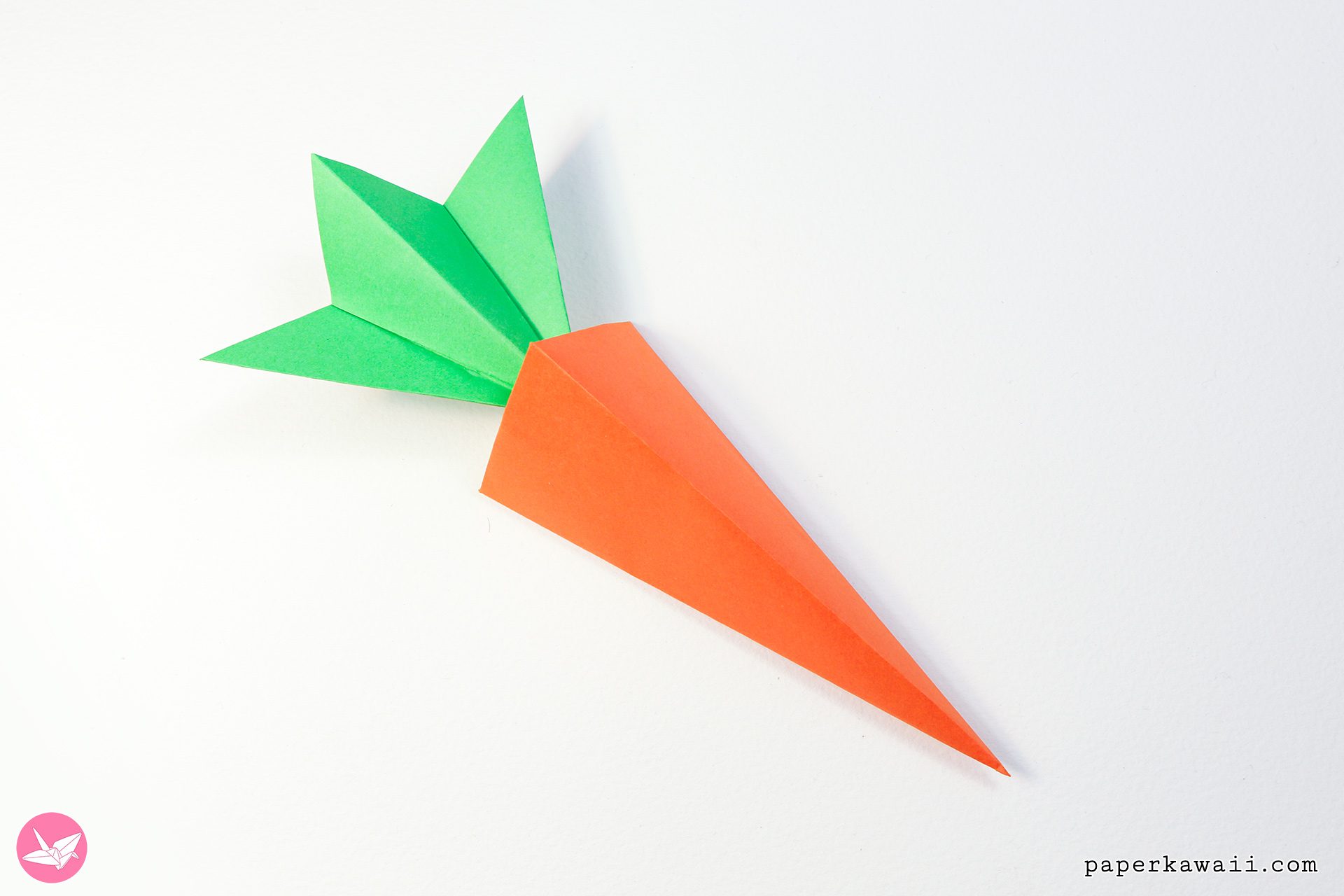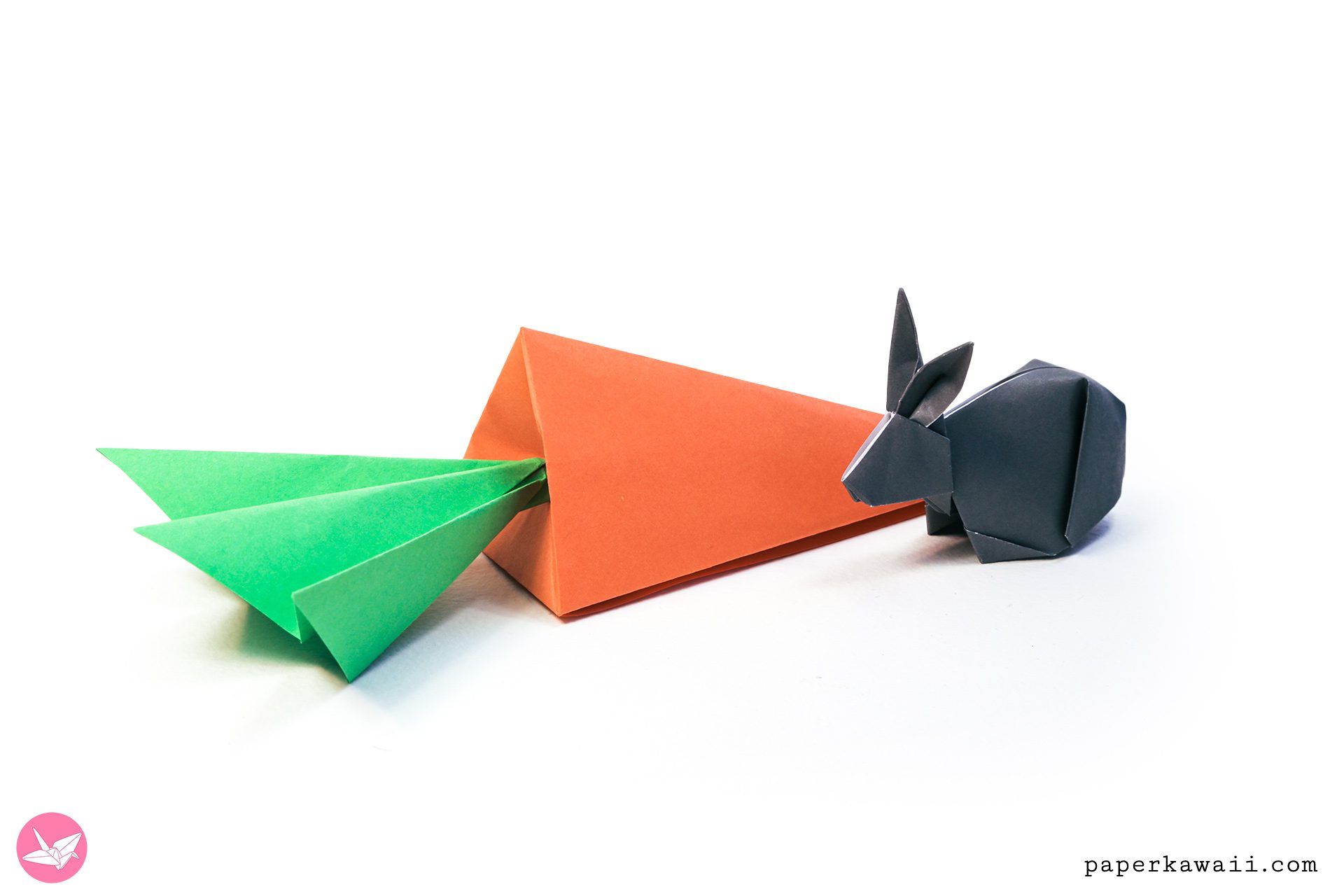 Learn how to make a cute origami carrot gift box. This tall tetrahedron or pyramid model is folded from 1 sheet of paper, and closes at the top.
Level: ★★★☆☆
Copyright: Paper Kawaii
You will need:
– Square paper (I used 21 x 21 cm )
– Knife & cutting board. (To cut the paper to size)
– Pencil
– Ruler
Click here to watch the leaf tutorial.