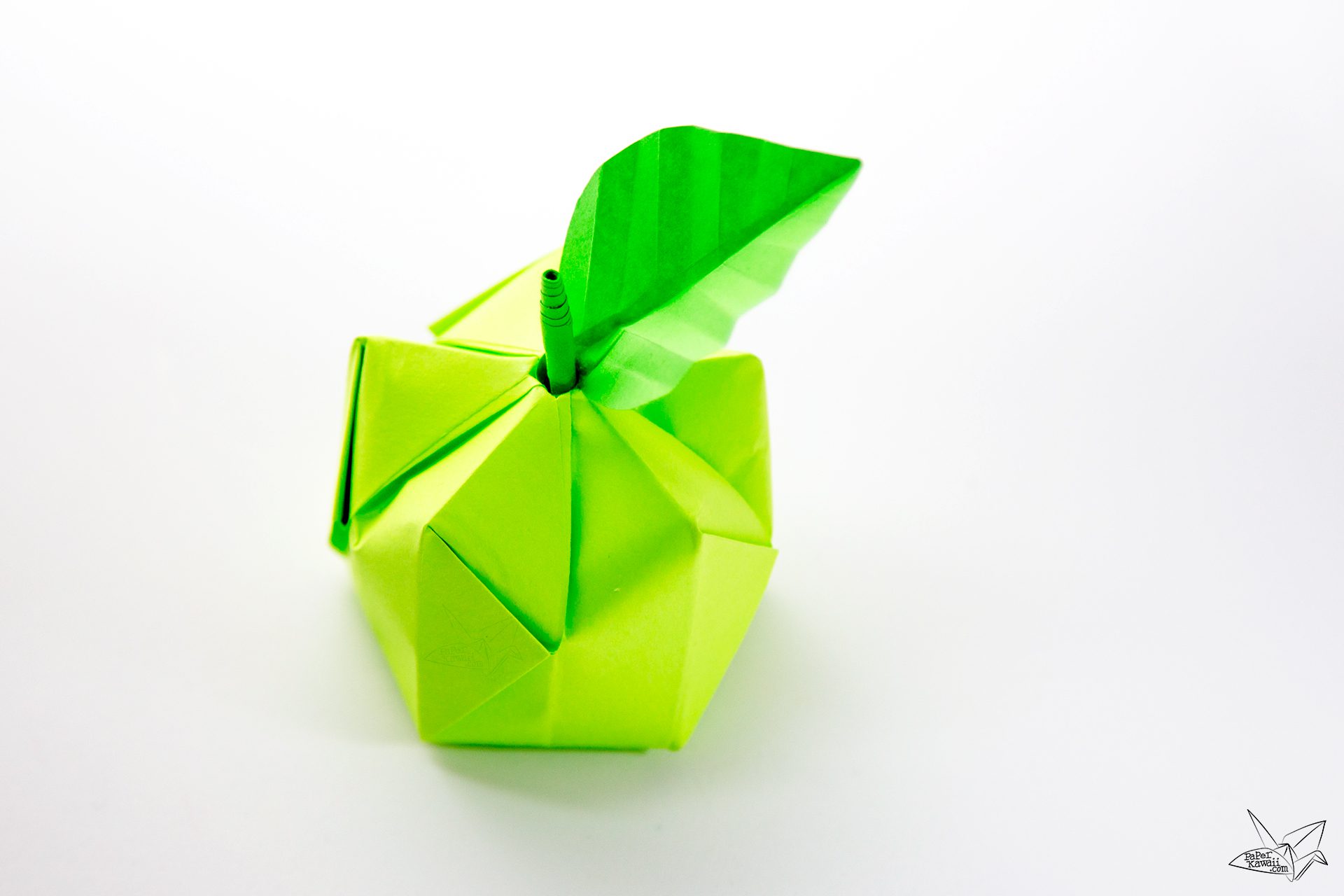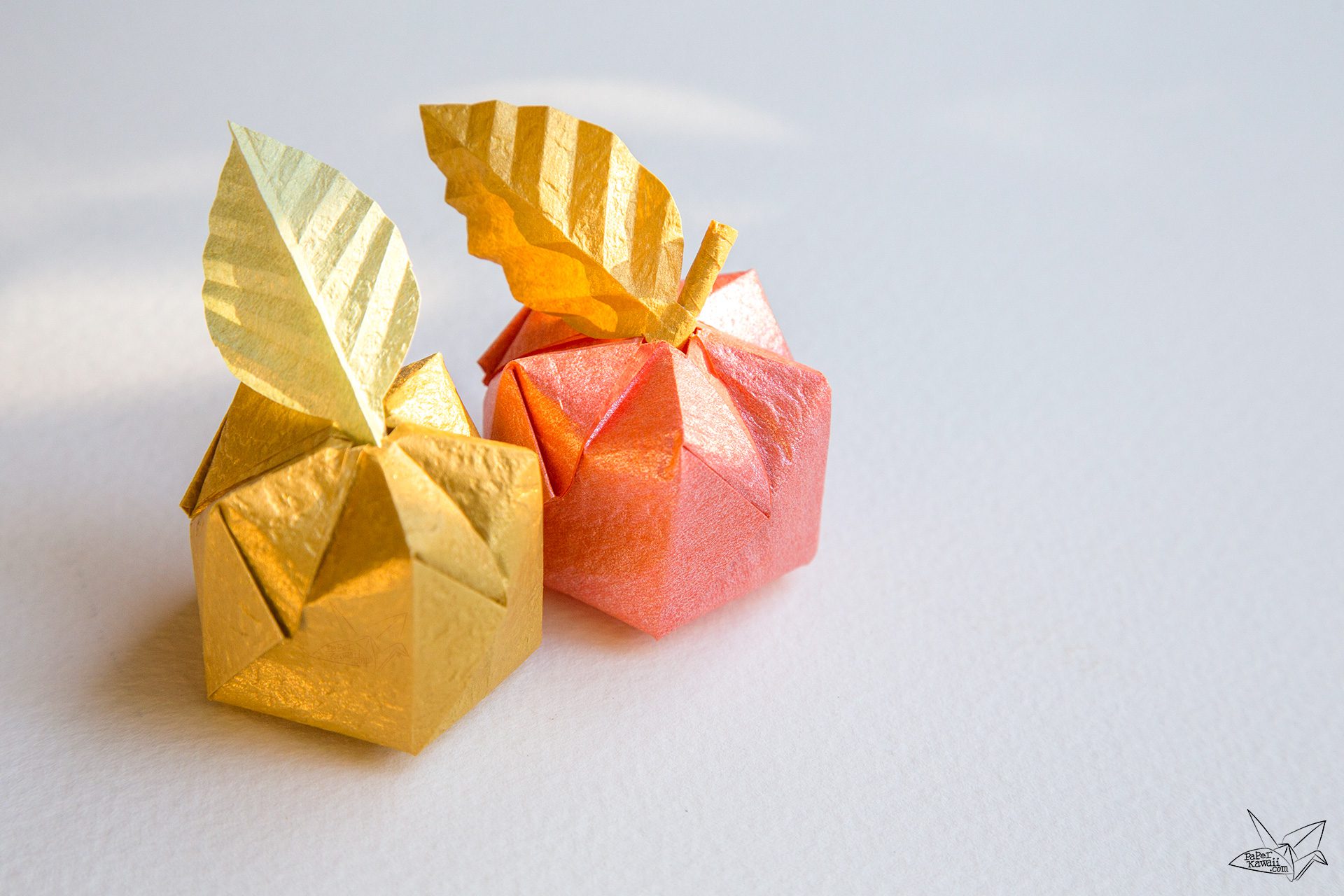 This three dimensional origami apple has five sides, made from a pentagon. Use it as other fruit such as oranges, tomatoes & peaches too.
This origami apple is based on the origami water bomb model (or water balloon). Instead of using a square sheet, we use a pentagon to start with. So I guess you could call this a pentagonal water bomb or five sided water bomb. So because it has five sides the apple has a more rounded appearance instead of a square apple. I like the shape of this origami apple, it's pretty apple-y.
When completing this model, you blow it up to inflate it, so it's pretty fun too! Using stiff or crisp paper is good. Or textured paper. You would struggle with thick paper and super thin paper is also not great because it wouldn't keep it's shape.
The stalk and leaf can be made many ways, the way shown is not origami, but you can find an origami leaf tutorial here.
Design: © Paper Kawaii Copyright Information
Level: ★★★☆☆
You will need:
▸ 1 sheet of square paper – paper size used: 21 x 21 cm
▸ scissors (for getting pentagon)
▸ scrap paper for the leaf and stalk
▸ glue (if making stalk)
Final model size: 6 x 6 cm
A Photo Tutorial is available on the Origami Photo Tutorials page.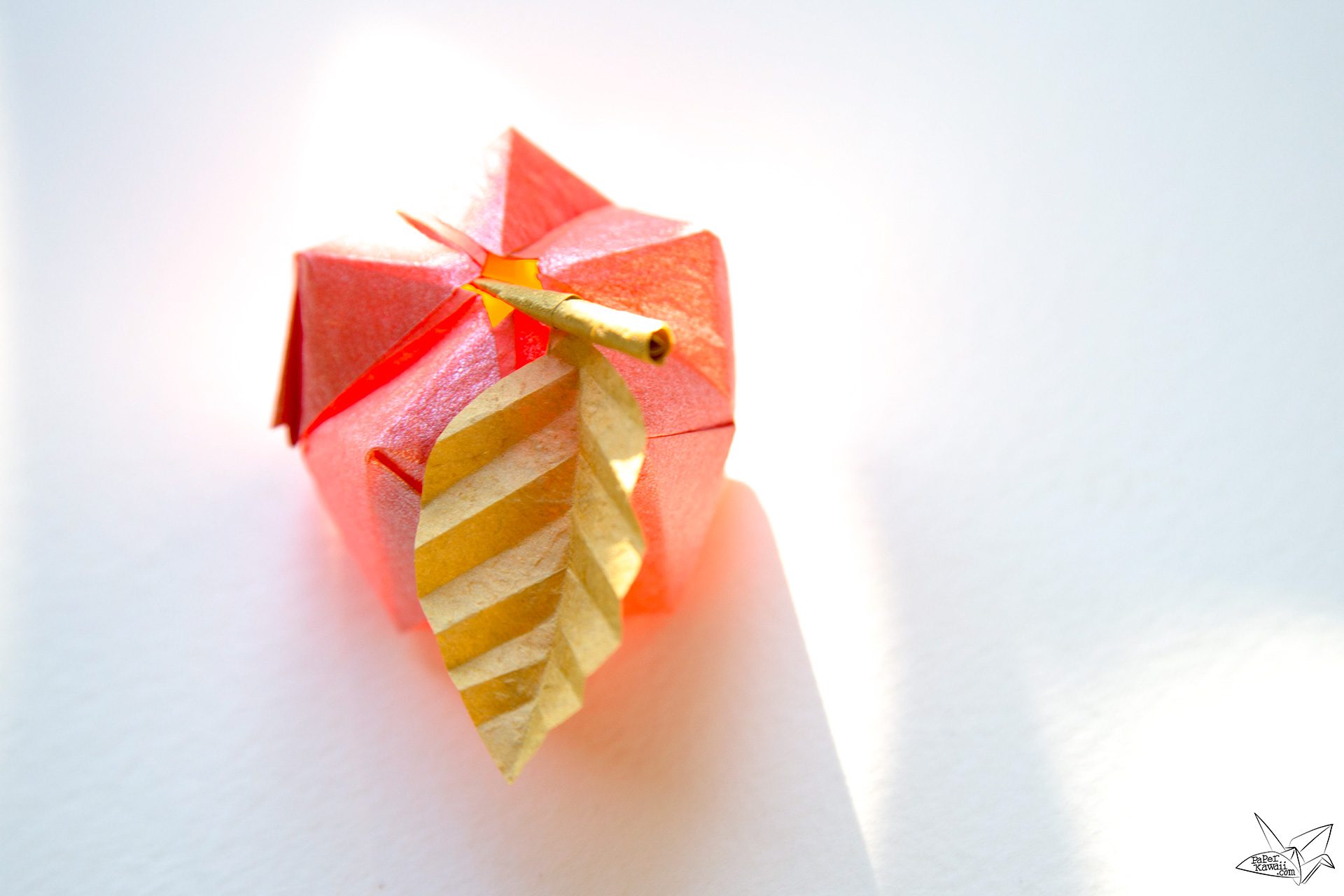 This pretty textured pearl paper (called Shinzome-momi) was sent to me by a friend in Japan, but I found some similar packs on Amazon here and here.