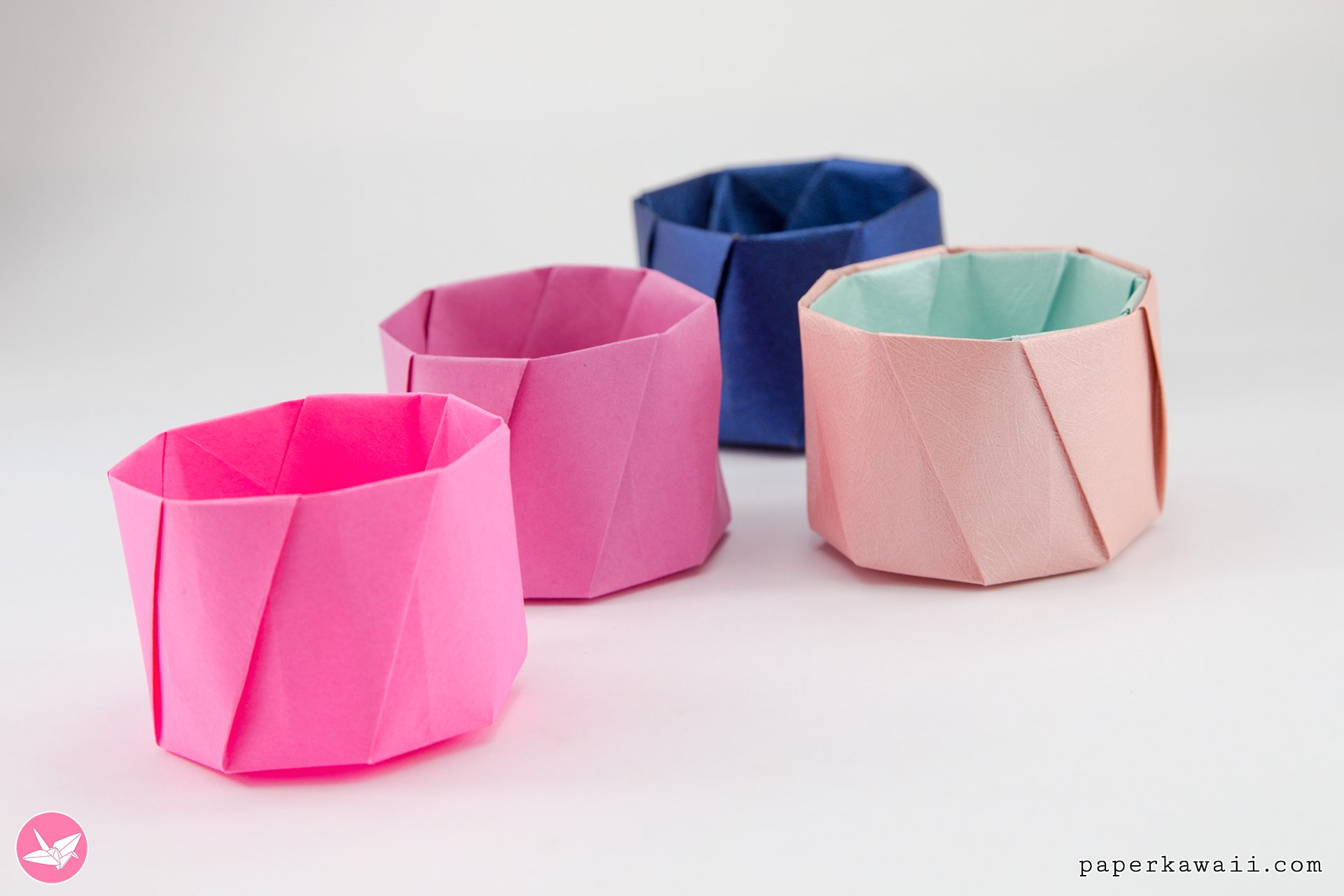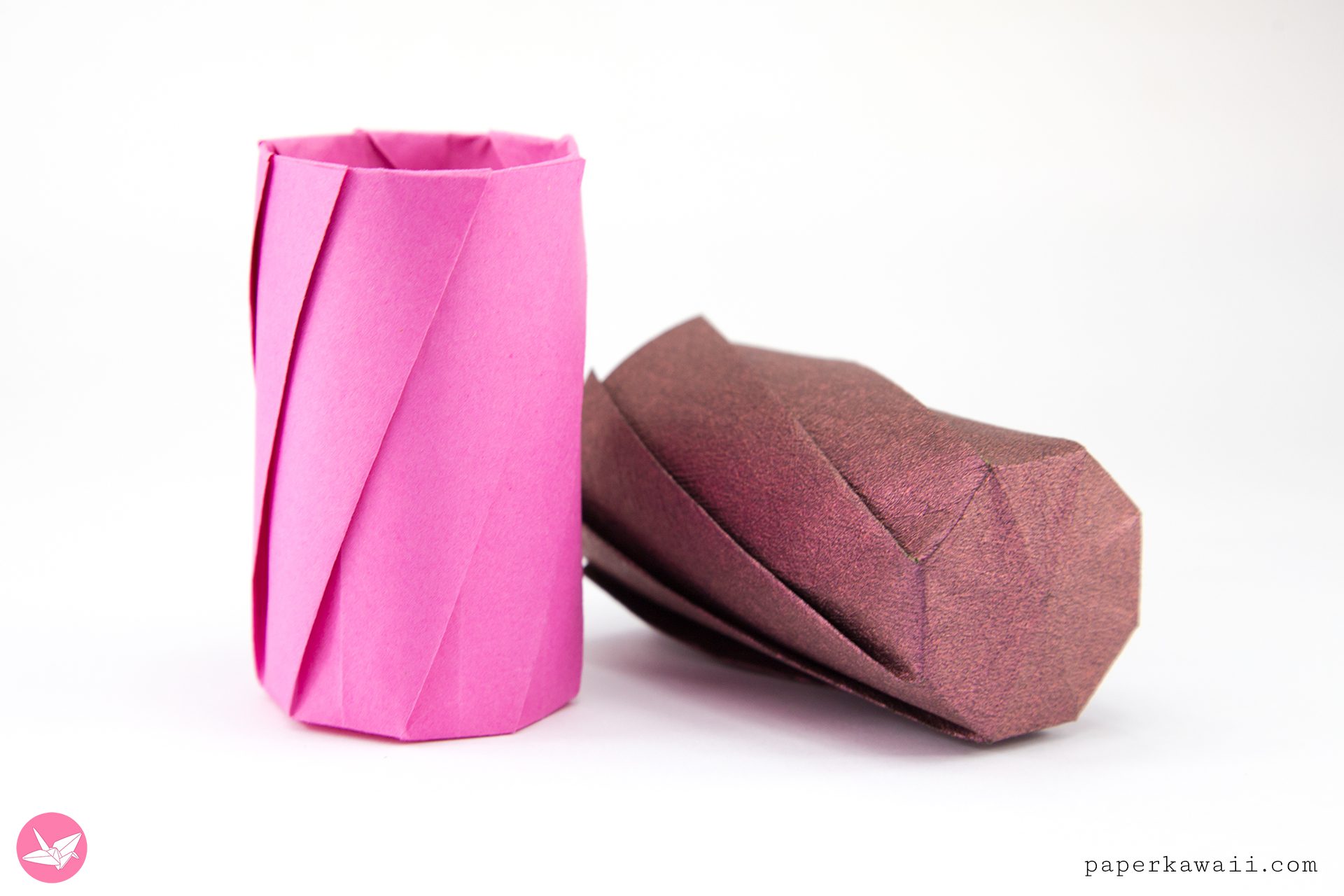 Learn how to fold two versions of a round origami pot or vase. This origami cup can be tall or short, made from 1 sheet of square paper, no glue or cuts required. This origami pot is not truly round, it's octagonal, the pleated design makes it seem quite round, especially when using thicker paper.
I recommend using thick paper, but it will work nicely with any kind. There are two versions included in this tutorial, the first is a short, wide pot. The second is the tall, thin pot. You could make lots of size variations of this by folding to different points (like at 12:58).
To make a lid, just use slightly larger paper. about 1 cm smaller (for example 21 x 21cm for lid, and 20 x 20 cm for box). In the photos, one has another inside it (blue and pink), the one inside was folded backwards, if that makes sense.
Round Origami Pots
The origami round pots are included in the following diagram.
Design: © Paper Kawaii Copyright Information
Level: ★★★☆☆
You will need:
1 sheet of square paper
Paper used: 21 x 21 cm
Final sizes: V1: 6.5 x 5 cm. V2: 5 x 8 cm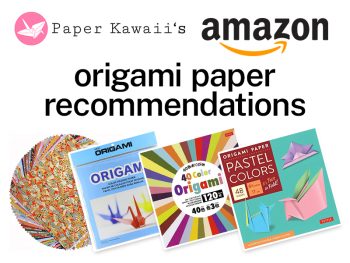 You can check out my personal favourite origami papers, paper craft tools and more on my Amazon.com store.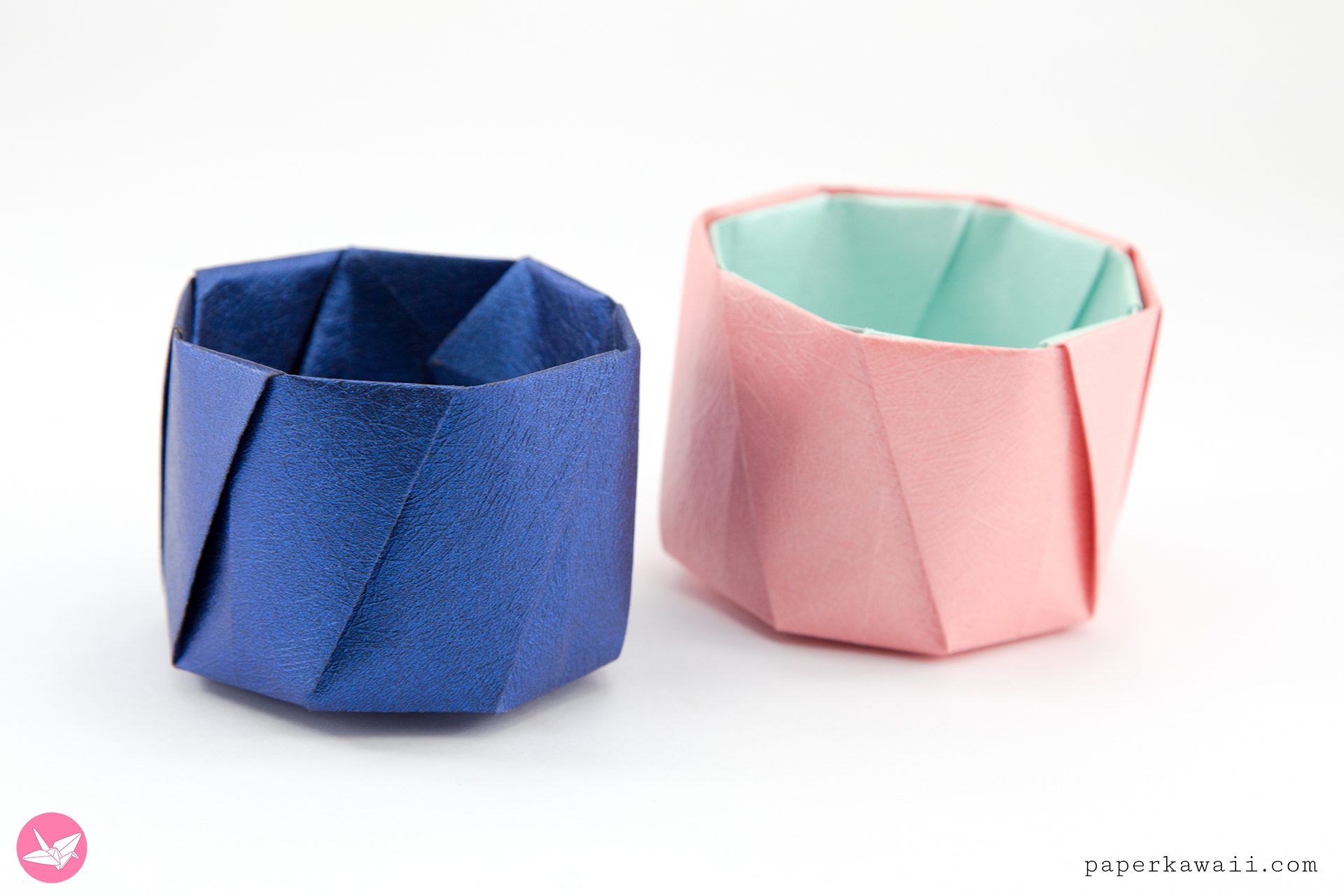 The vase version of this origami pot is a really nice shape, I ended up folding the top rim over again to close it completely. You could also use glue to secure the top of the vase.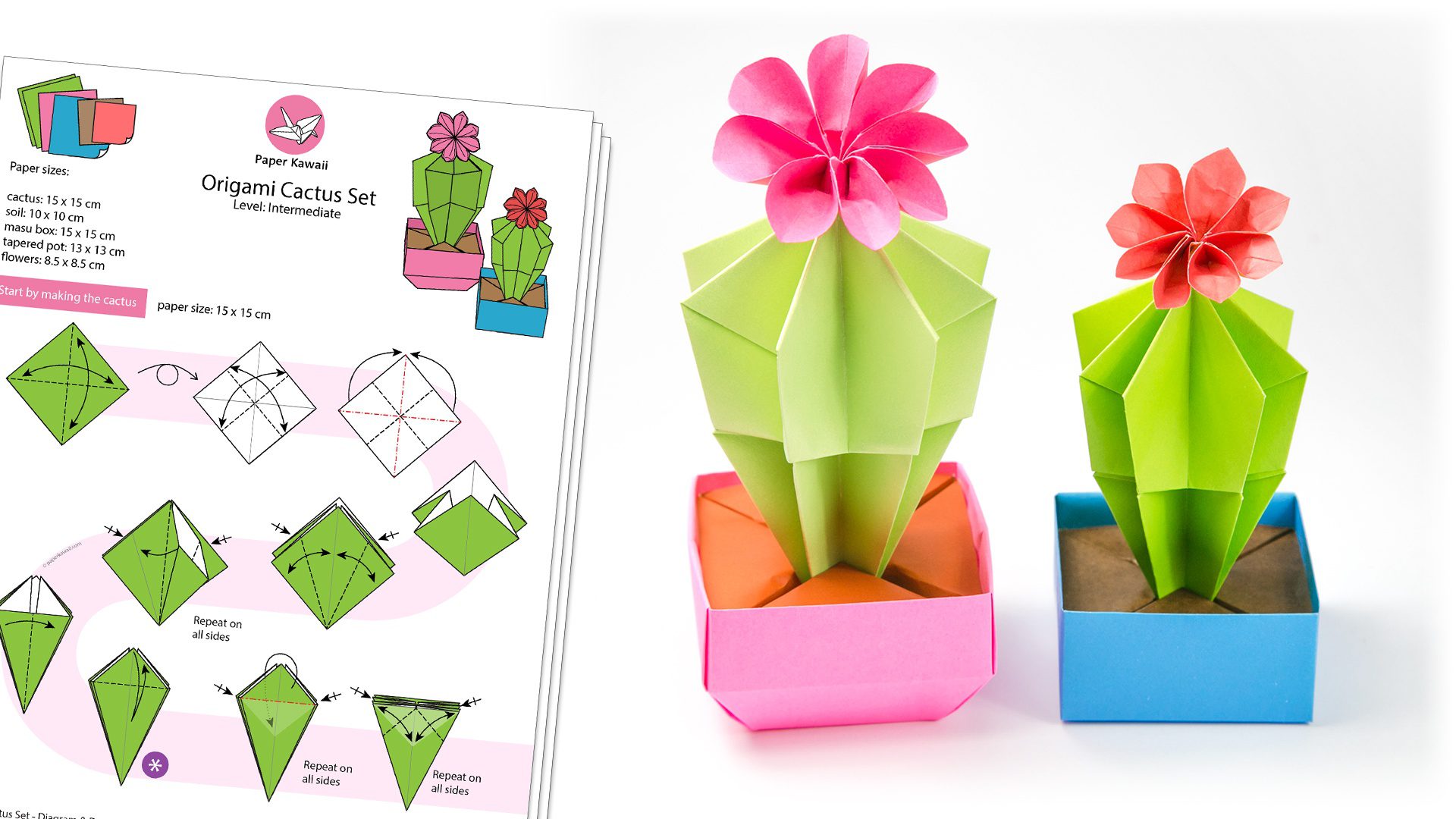 Origami Cactus Diagram
This origami diagram is in high quality PDF format.