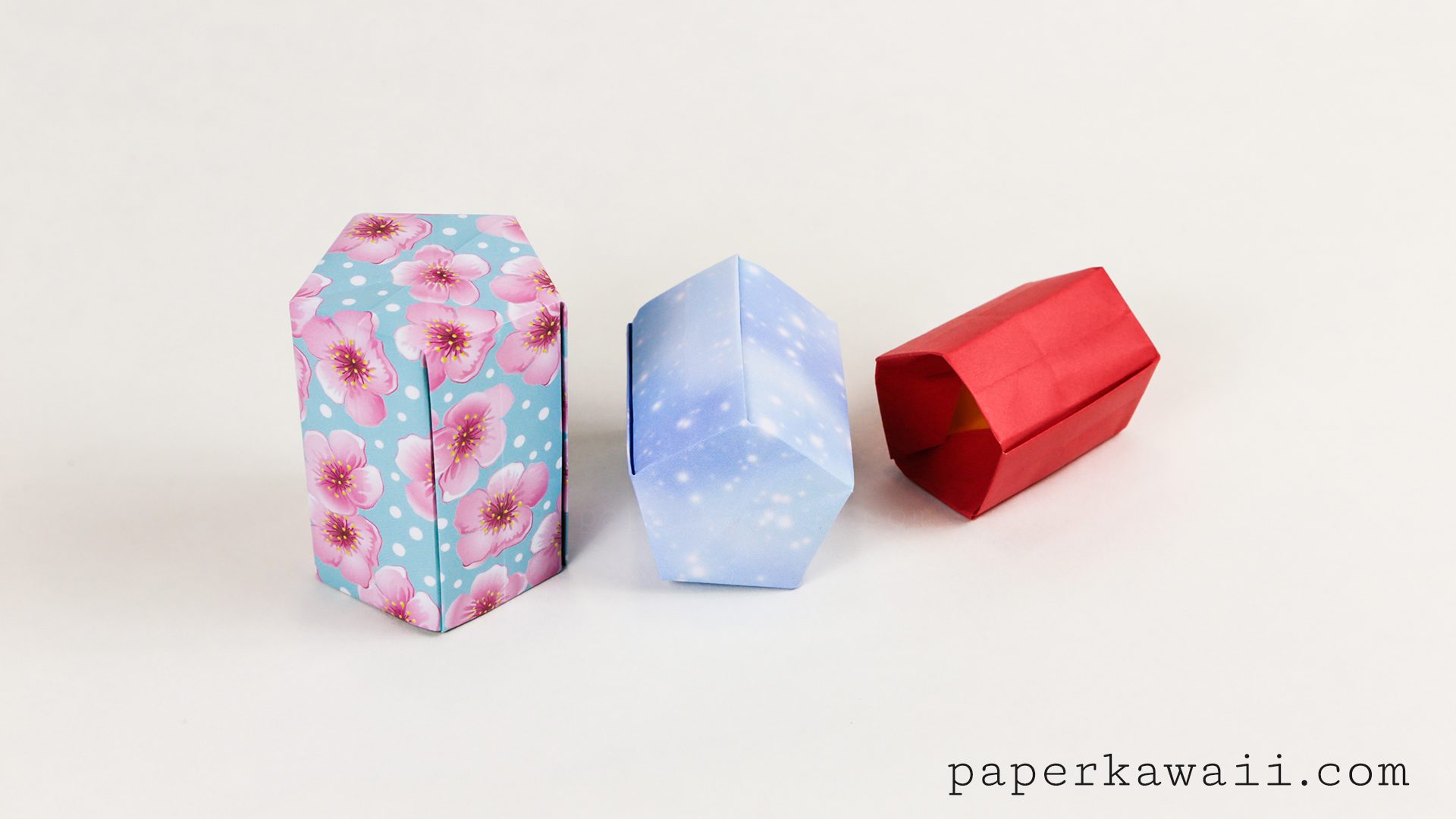 Learn how to make a pentagonal five sided tall origami pot, this origami box is great for pencils, makeup brushes, you can make a matching lid.
You don't see many five sided origami boxes, the others are usually modular or use the twisting method, this one is more like a masu box, with each side of the box overlapping the next.
This origami pot starts off with a pentagon, which is shown at the beginning, if you have a preferred method of making a pentagon, you can start at 2:14 in the video.
If you want to make this for pencils, I recommend using larger paper, 30 x 30cm for example.
Design: Toshikazu Kawasaki Copyright Information
Level: ★★★★☆
You will need:
– 1 sheet of square paper for each, I used 20 x 20 cm
(for thicker paper, make one sheet a little smaller, or trim a bit more off at the point you're cutting the pentagon, so that it will fit inside nicely)
– Scissors (to make the pentagon)
Final Size: 5.3 by 4.5 cm