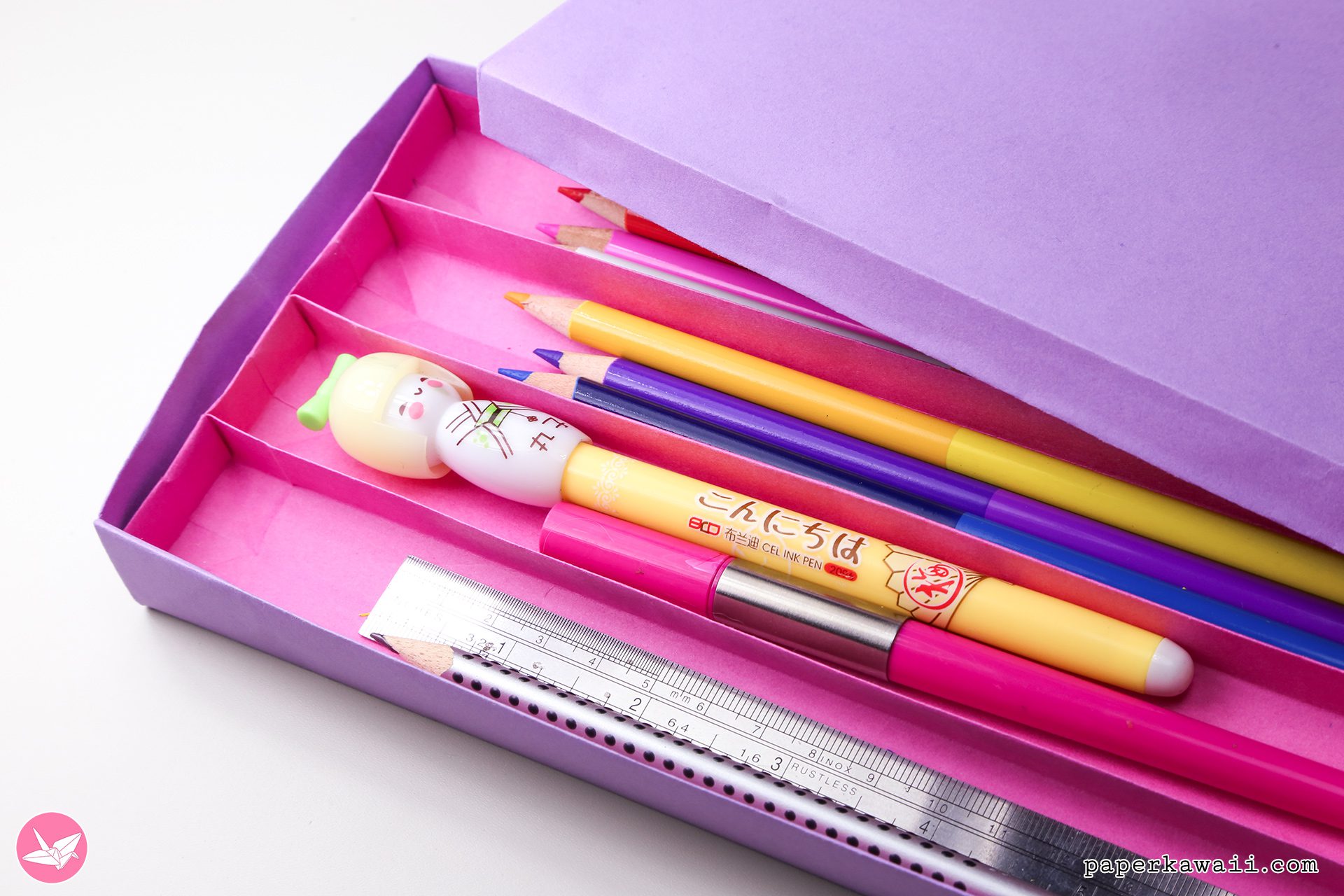 Learn how to make a cool origami pencil tray. This box has 4 sections all made from one sheet of rectangular paper.
I would say this origami is harder than usual, I think you can still give it a try, it makes a useful tray for your pencils, also use it to organise beads, chop sticks and other long items.
This fits inside the long flat origami box, use the same size paper to start, check out the long box tutorial here.
Level: ★★★★☆
You will need:
1 sheet of A4 / US letter paper or any rectangular paper.
Also works with square paper.
My paper was 80 gsm – might be nice with thicker paper.