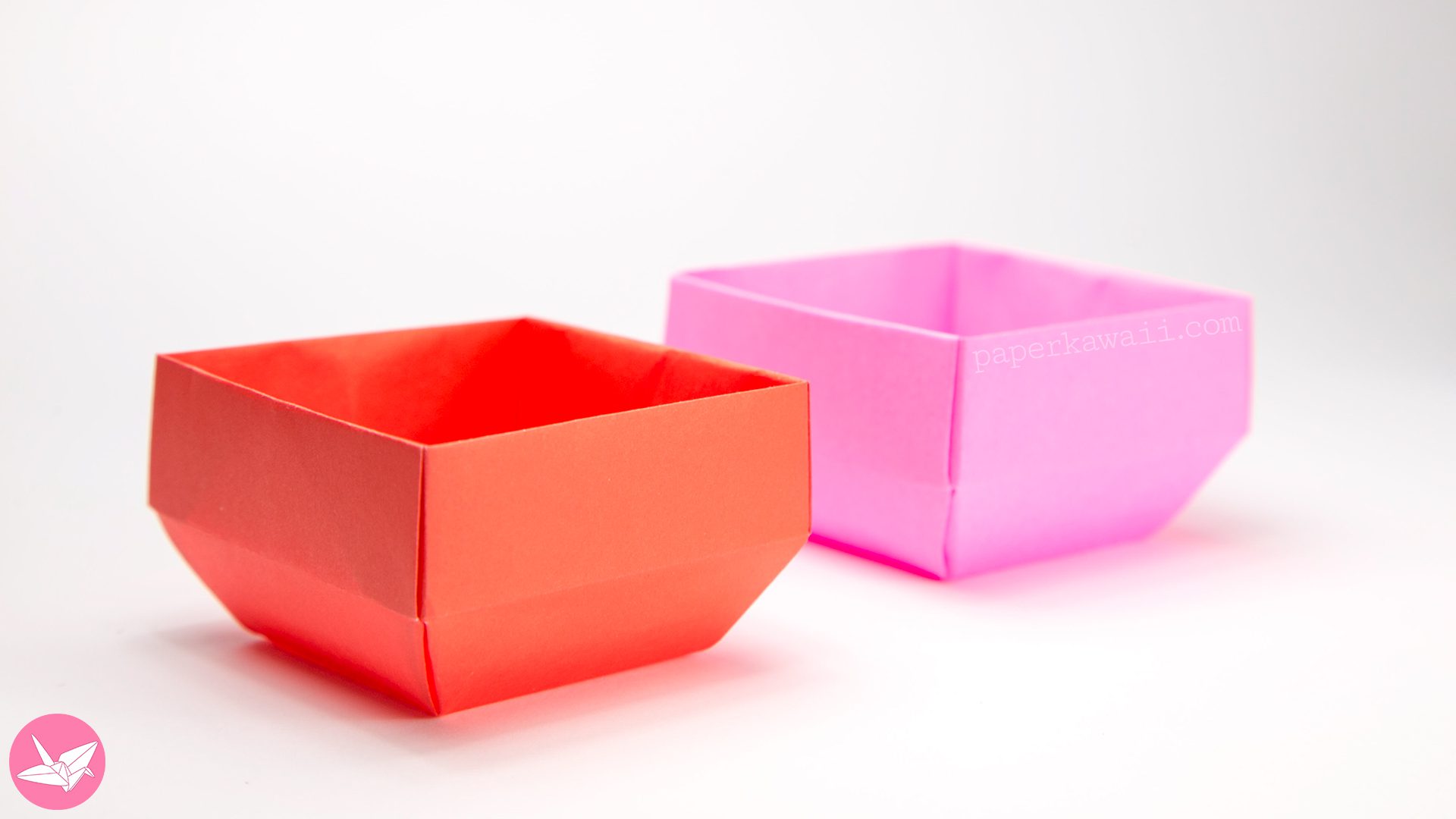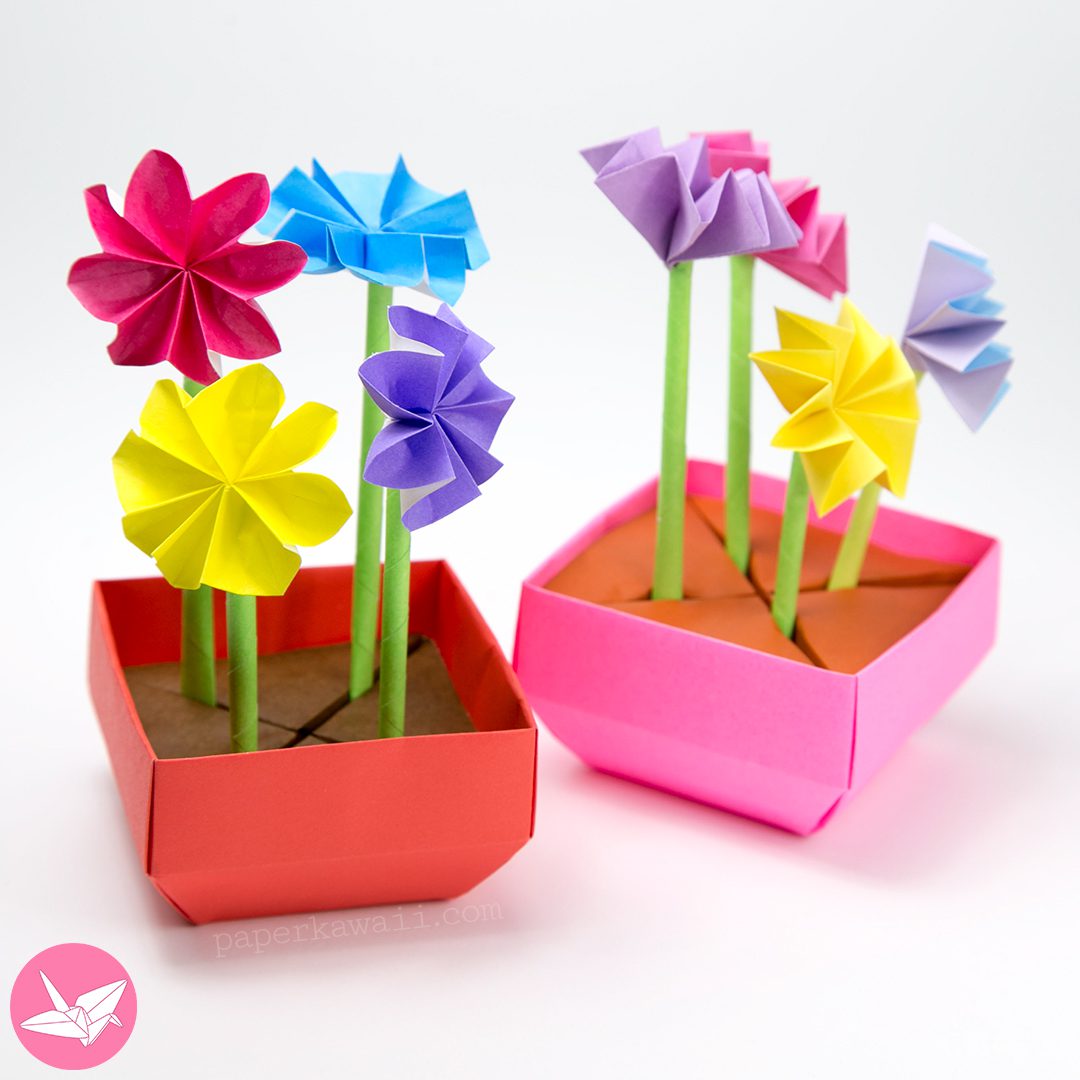 Learn how to fold a useful origami angled base box. The slant on the base of this box makes it resemble a plant or flower pot. You can also use this as a Masu box lid. This is the same model as the origami square gem box lid, this time the folding sequence has been improved.
I noticed it looks nice as a pot. Especially to use with the origami flower holder or to hold an origami cactus (in the photos above). If you want to use it as a lid for a masu box, use the same sized paper as you did for the origami masu box. You can get a diagram of this (and the cactus) in my shop, here.
A diagram of this angled base box is available in my shop as part of the origami cactus set. The set includes the box, insert, cactus and flower.
Origami Angled Base Box
Design: © Paper Kawaii Copyright Information
Level: ★★★☆☆
You will need:
▸ 1 sheet of square paper.
Paper size example: 17.5 x 17.5 cm
Final model size: 6.7 x 6.7 x 4 cm
Sizes for flower holders are listed on those tutorials.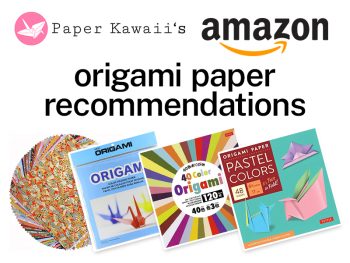 You can check out my personal favourite origami papers, paper craft tools and more on my Amazon.com store.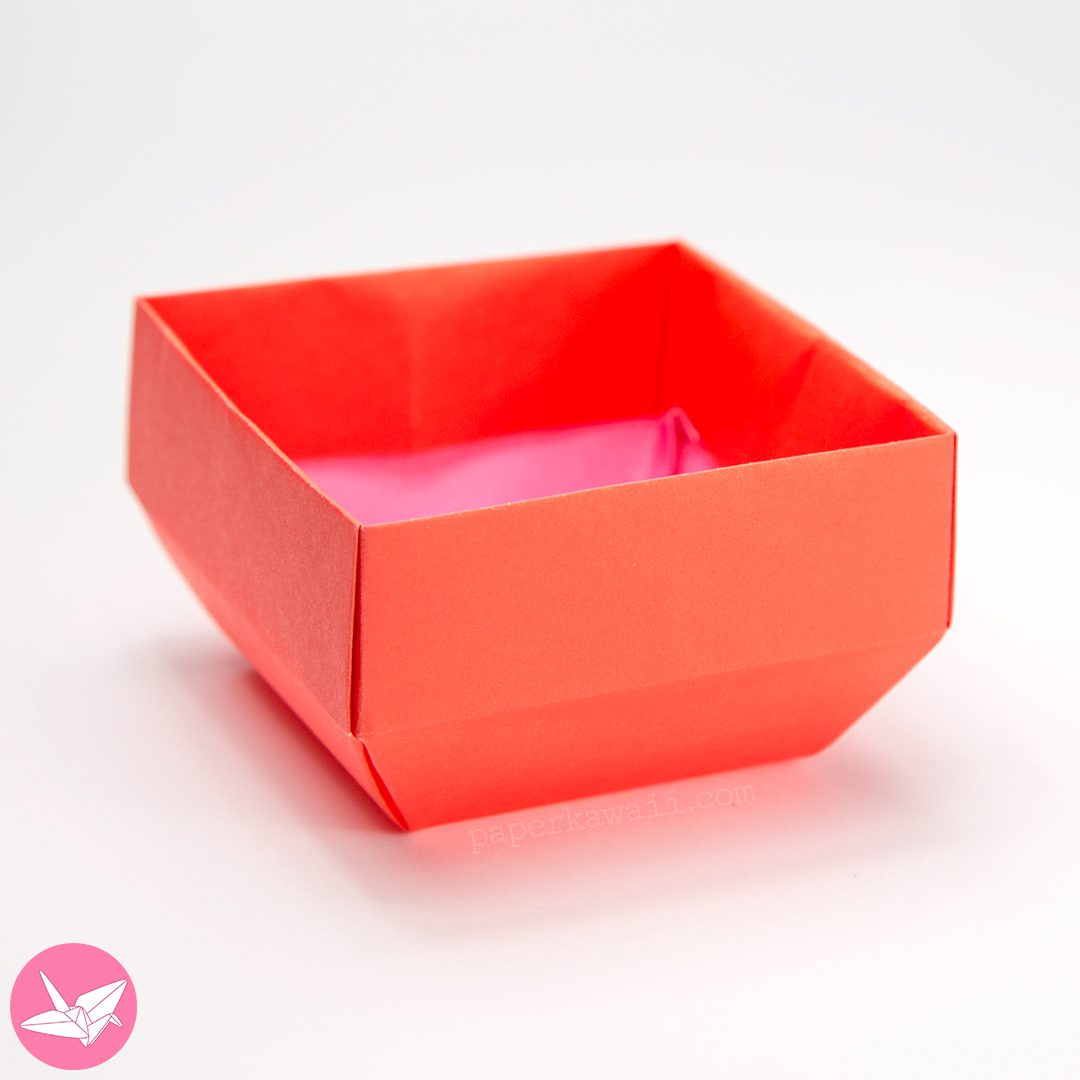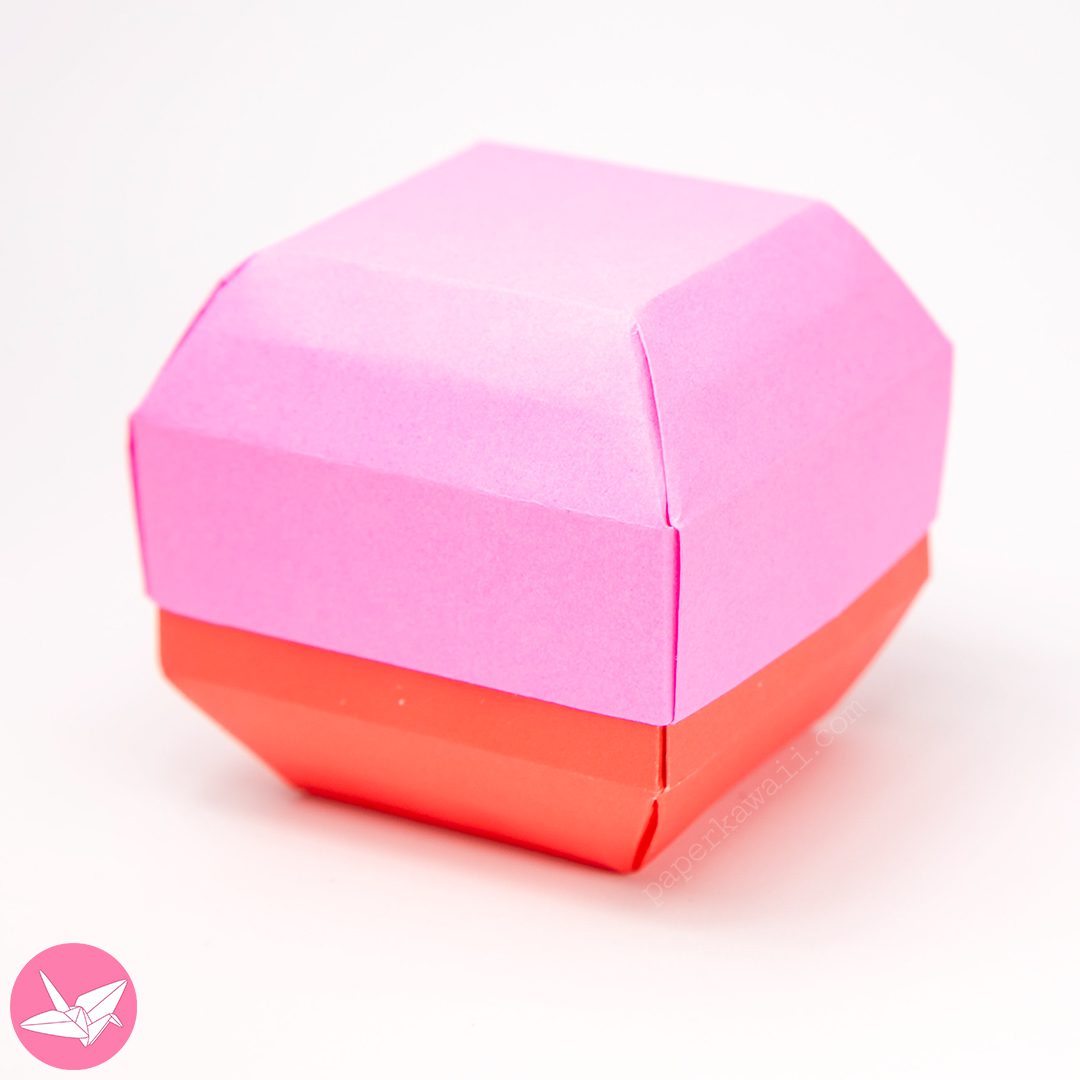 You can make a slightly bigger box (using slightly larger paper) and use it as a lid.