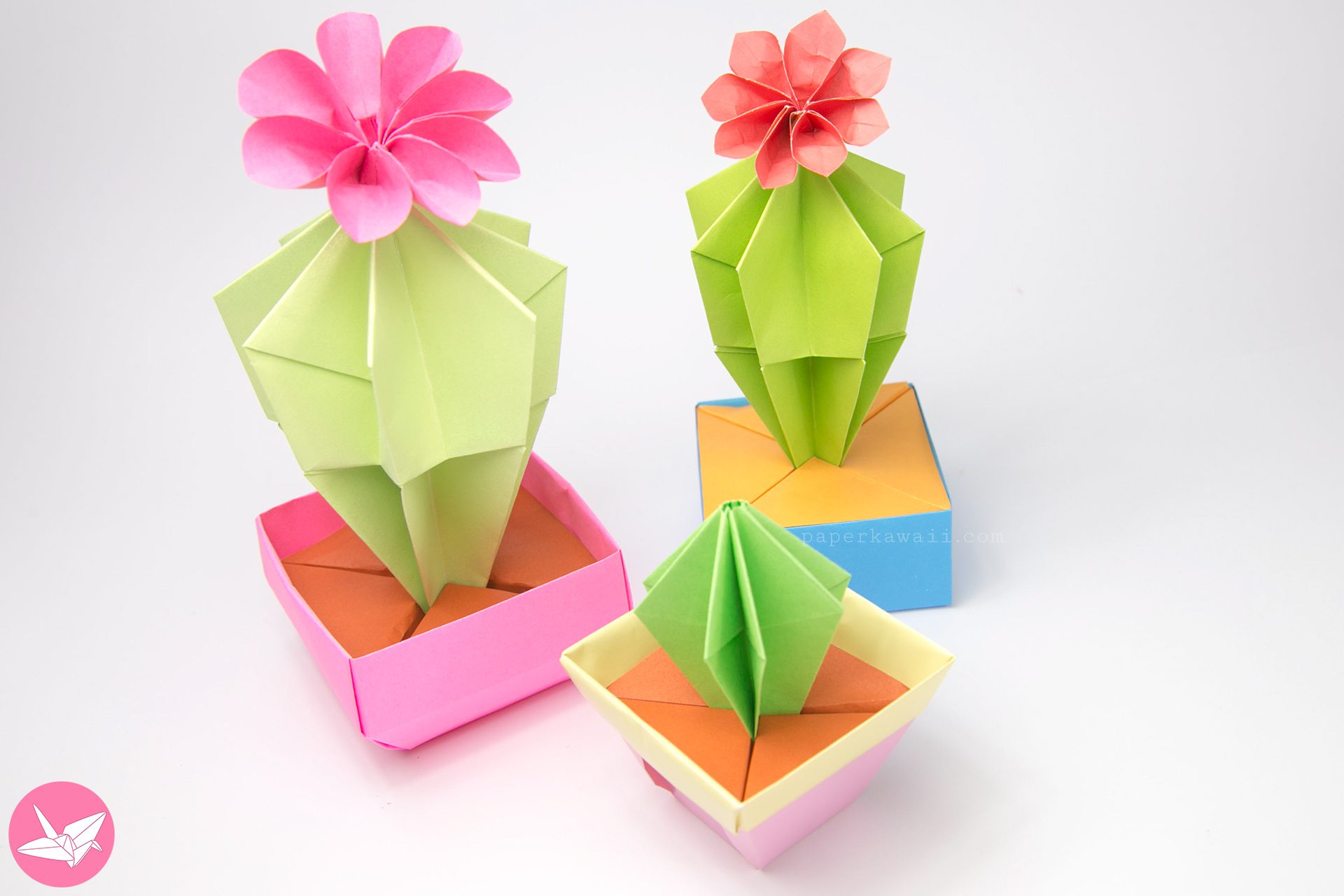 Fold a pretty origami cactus with a flower that sits in a pot. These origami cacti are a great little gift to give friends and family, they can be displayed on desks and require NO water. Origami flowers and plants are great for all seasons, all year round, they don't need water after-all! They would be a nice little gift for friends and family (any time of year).
This is the same origami cactus as this one I posted in May, I've made the process clearer and easier. All of the origami pots I used are linked below, please read the paper sizes there before starting.
Origami Cactus & Flower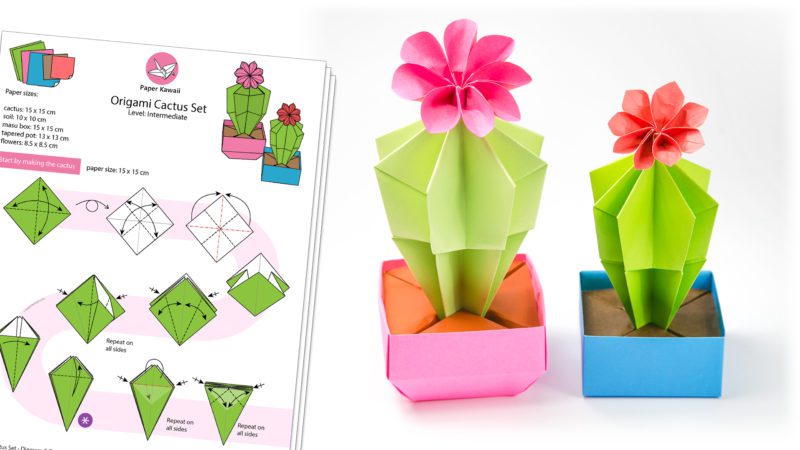 Cactus Diagram Set
PDF Diagram: $4.99
Design: © Paper Kawaii Copyright Information (the flower is traditional)
Level: ★★★☆☆
You will need:
Cactus: 1 or 2 sheets of square paper (17.5 x 17.5 cm)
Flower:
▸ 1 sheet of square paper (1/2 the size of paper used for cactus)(8.75 x 8.75 cm)
▸ Scissors (or not if making traditional flower)
Pots: Masu Box & Flower Holder (tutorial here) (Use same size as cactus.)
Angled Base Box (pink one in thumbnail): (tutorial here) (Use same size as cactus.)
Plant holder to fit angled base box: (To get the correct size stem holder, divide your pot paper size by 1.4)
Tapered Box: (tutorial here) (Use same size as cactus.) (To get the correct size for the stem holder, divide the paper used for the tapered box by 1.7) – stem holder.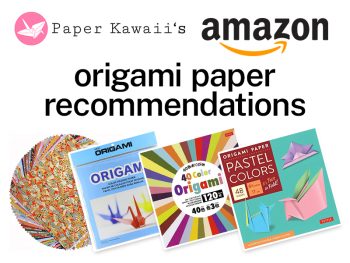 You can check out my personal favourite origami papers, paper craft tools and more on my Amazon.com store.