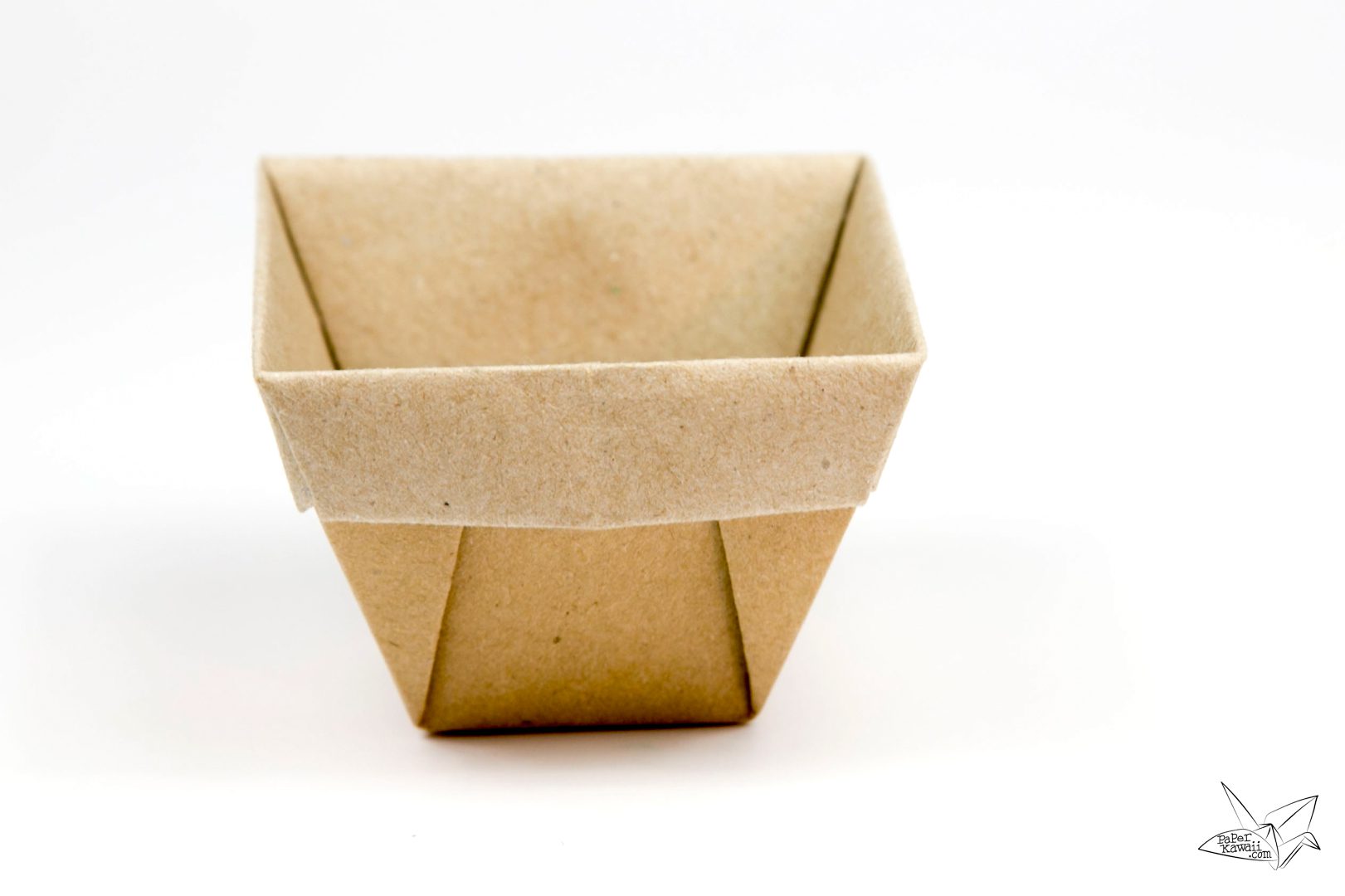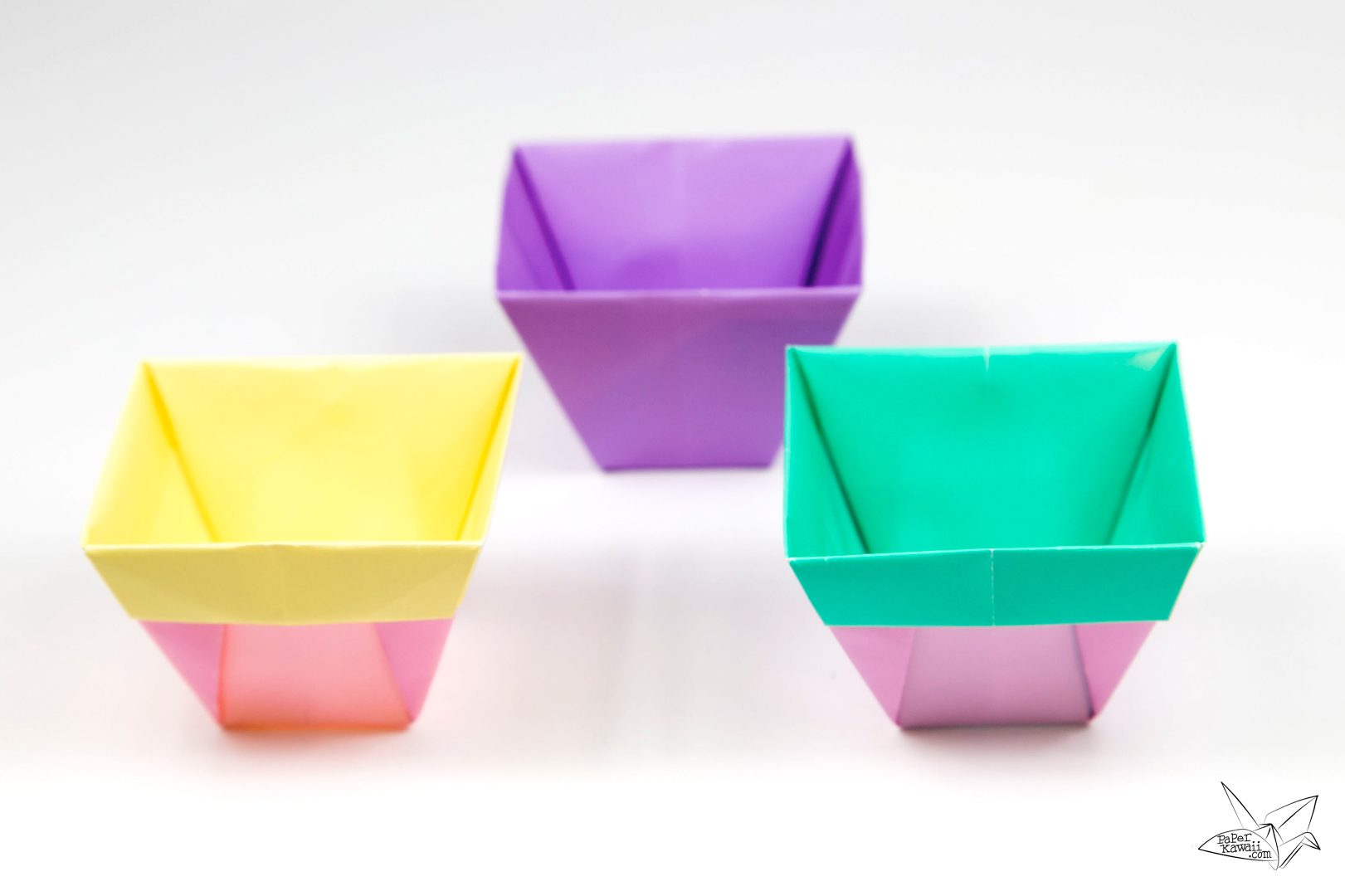 Learn how to fold two different versions of this Tapered Origami Box. The 1st is plain on the inside & outside, the 2nd looks more like a plant or flower pot, with the inner colour folding over the top.
I hope you like these origami boxes, their openings are much wider than the base. I couldn't think of an interesting name for them, we know them as "tapered". Actually I couldn't find a proper name anywhere.
These boxes are based on the folds from the gem boxes I posted here.
Design: © Paper Kawaii Copyright Information
Level: ★★★☆☆
You will need:
▸ 1 sheet of square paper. Example size: 15 x 15 cm
Final model size: 5.2 x 5.2 x 4 cm