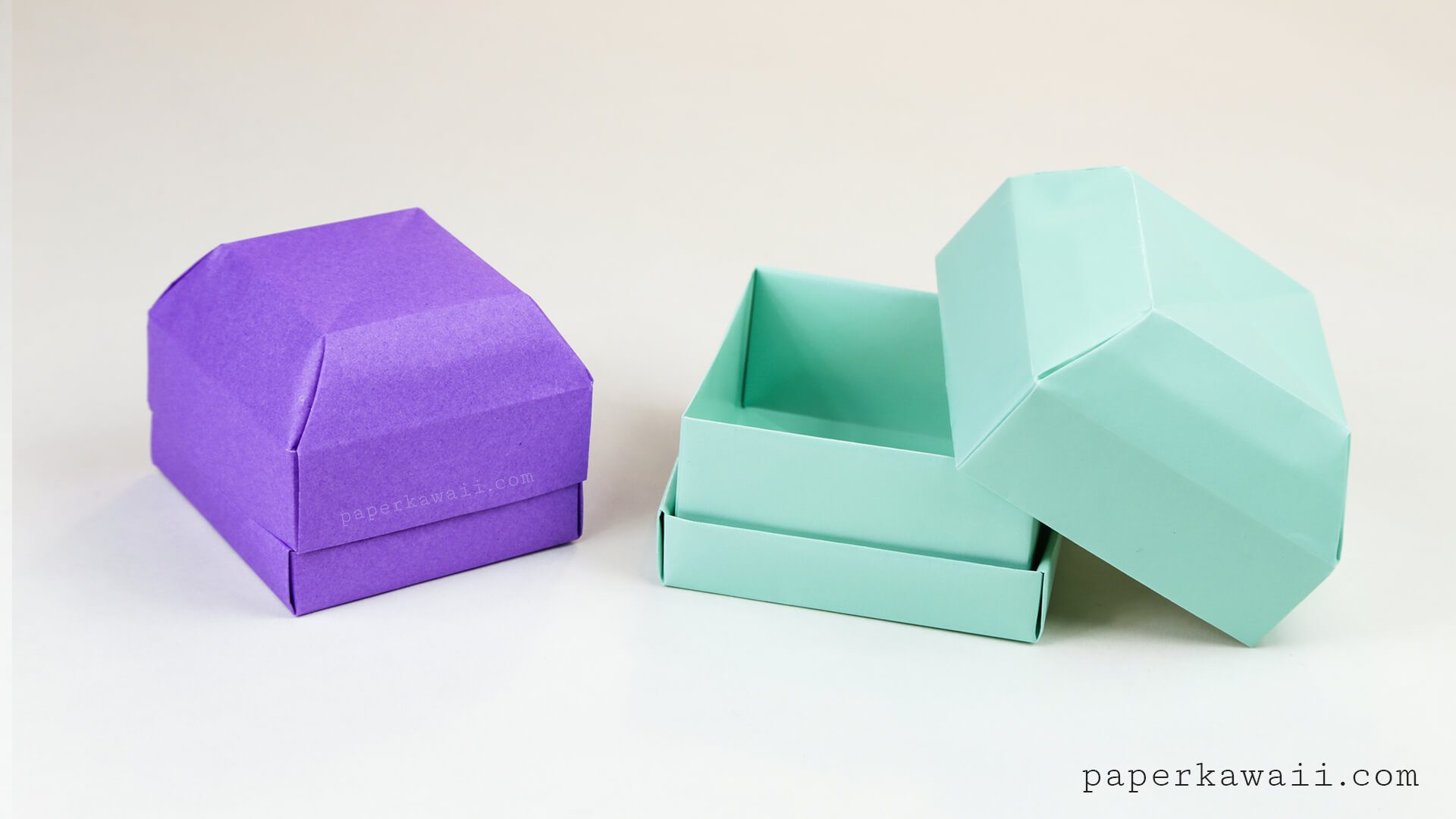 Learn how to make a square origami gem box which is great as a ring box. These pretty origami boxes also look like blocks of chocolate.
This is a more complicated box to make. I am thinking of drawing up the diagram for this.
I am thinking of making 6-8 of the lids in brown paper.. then putting them in a larger box.. so it will look like a bar of chocolate.
You can also make origami nesting boxes with these. The three sizes of paper I made them with are 15, 17 and 20 cm. They fit nicely into each other.
Also you could just forget about the lower box, and just make the lid and inner box, it will just be less fitted.
Design: © Paper Kawaii Copyright Information
Level: ★★★★☆
You will need:
▸ 3 sheets of square paper. I used: 17 x 17 cm. Use thicker paper for best result… the light blue paper used in the video is this one here.
Final Size: 6.3 x 6.3 cm.
Other sizes: Paper: 12 x 12 cm = 4.4 x 4.4 cm | Paper: 15 x 15 cm = 5.5 x 5.5 cm | Paper: 20 x 20 cm = 7.4 x 7.4 cm